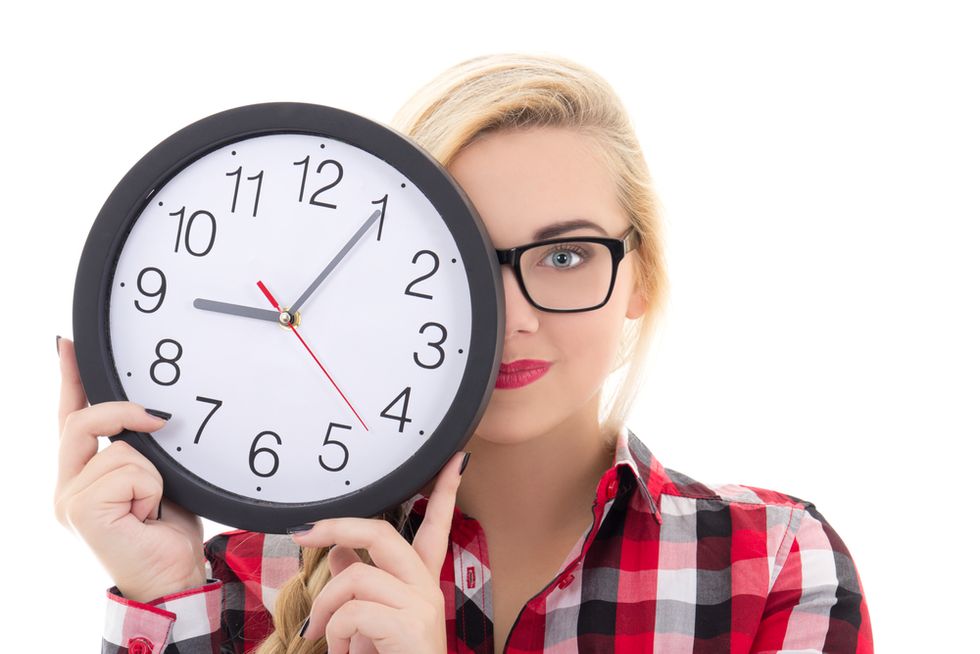 This post was written by Dani Monroe, author of Untapped Talent: Unleashing the Power of the Hidden Workforce, on behalf of the Happy Grad Project.
The college graduation celebrations are over and now you are ready to negotiate in the world of work, graduate schools, professional pursuits and special interests. What is your next step? Your future is staring you in the face and you're staring back, looking blindly into the abyss. It is time to take off the sunglasses and start taking those new steps that will lead you to the career and life that you desire to have. You can let life happen to you—or you can design the life you hope to have with strategic decision-making.
Related:
How Time Management Can Help Your Job Search
The first strategic decision is how you will use your most precious commodity "time." It is a critical step because you can never get 'time' back. Once it's gone, it's gone. Also, time will move on – with you or without you—so respect it, realize its importance in your life, and use it to your benefit. Use your time wisely! What does that mean exactly? It means that you must be mindful about negotiating and managing the infinite choices in daily life, careers, and with family. Here are three ways to use your time to fulfill your own expectations, as well as the expectations of others:
1. Determine What You Love Doing
Make the connection between what you enjoy doing, what will sustain your lifestyle, and what will best maximize your talents and potential. It takes a little discovery and exploration to understand what we love doing. Talent, like anything else, must be nurtured, developed, and positioned for exposure to opportunities. Ask yourself these questions - to better understand how your talent might be expressed: What am I good at? What brings me joy? What do I get lost in where time passes by and nothing else matters? What might sustain me in tough times? If these questions are challenging to answer, take the YouLab talent assessment at
www.peopletreegroup.com
. The answers will help you narrow down areas that interest you and help you to find pathways to your passion. Use time wisely - don't put off what you love to do or what you need to do. Time well used is when one is expressing their unique talent. We all have one, whether we know it or not.
2. Be Gracious
In a high tech, socially-networked world, make your moments with others become more than a click in time – create "gracious," respectful, and memorable relationships with professionals, peers, and influencers who can help you at every stage of your career. We live in a high tech society where your softs skills—from effective communication to relationship-building (online and in-person) —will make you
stand out
from the crowd (like a gracious person who knows how to address insensitivities, deal with people from different backgrounds, and handle change and uncertainty). This is what should be thought of as 'gracious' – thoughtfully considering, addressing, and listening in a day where multiple emails, web pages, mobile devices, video channels, and online chats may consume our time. While you're comfortable with communicating through social media, don't lose sight that human interaction and connection online really do matter, and actually define who you are. In today's world, if you are not 'gracious,' doors will close, people will un-friend you, your brand can be tarnished. It is your brand that gives you value in a marketplace that appreciates people who can win
friends
and make connections. Remember, you will be judged on - how you treat people, how you manage conflict, how you bring people together, how you step-back under fire and allow others to shine, and how you lead with a positive attitude and maintain an objective view of the world. Your 'gracious' factor will allow you to succeed in the short term as opposed to making mistakes over the course of your career. The key is to pay attention to YOU and what you are doing.
3. Take Time For Yourself
The critical step of taking a self-imposed 'time out' is truly learning to use time wisely. At every stage in your career, it is good to nurture your inner self so you can be strong in the external world, and while fulfilling your destiny. Take these three steps to using your time wisely and you will negotiate and manage life in the best ways that you can. When you're young and full of energy, you assume that you will always have a lot of time ahead to plan for success. However, as you mature, you realize that each minute counts. Choose your actions and make decisions from a different level of experience, one that comes from knowing the value of each step you take after your college graduation - use your time wisely.
Download Your FREE E-Book!
Graduating? Know someone who is? As a perk of the Happy Grad Project, we're offering a FREE download of our e-book, "The Recent Grad's Guide To Getting A Job." This e-book is JAM-PACKED with tips from experts and recruiters, videos, and additional help. Don't put off your
job search
any longer -
Download our e-book today and get started
!

Photo Credit: Shutterstock