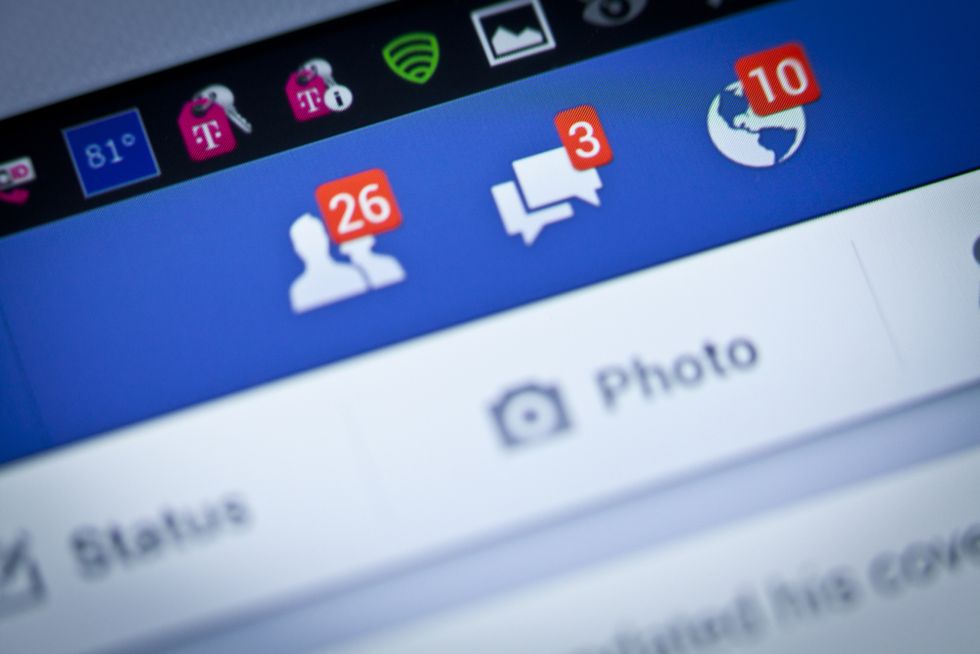 Networking is awkward – period. I used to stand around tabletops with resumes and home-printed business cards in my shiny new "work bag," eager to find just one person to connect with that would lead me to my first job. I had to convince myself not to walk out of almost every event I attended. I knew there was this thing called networking and I needed to do it if I wanted to secure a job. I just didn't know how to do it or that it involved more than asking for employment. Related:5 Quick Tips For More Confident Networking Like you, I thought I earned my right to have a career. I went to college, got good grades, and stayed out of trouble. As a result of my hard work, I deserved a job - a good paying, fun, brag-about-the-position kind of job. I graduated magna cum laude, completed an internship, and was involved in leadership activities. I did college "right," but I was still unemployed after graduation. I faced the harsh reality head on that my degree did not entitle me to a job. So, there I was, "networking." Or so I thought. Social media has completely refined "networking" and it's easier than you think. It's something you are doing already and you're probably missing awesome opportunities right in front of you! So, it's not that you don't know how to network. In fact, you are a pro at networking. Every time you accept a friend, follower, or connection, the "net worth" in your network increases dramatically! You just need to activate your network. There is a theory called the Six Degrees of Separation, developed by Frigyes Karinthy. The theory suggests that we are only six introductions away from anyone else in the world. Think about it, right now you are six introductions away from your first job. That sure sounds a heck of a lot better than applying to hundred more jobs!
---
How To Activate Your Network As A Recent Grad
What do you need to do to activate your network? Start leveraging your social networks. You've already made thousands of introductions with friends on Facebook, followers on Twitter, and connections on LinkedIn. Now it's time to identify which six key introductions will help you land your first job.
Make the connection
Go through your social media accounts and identify individuals who have a connection to your desired industry. Here are some quick ideas to get you started:
Use your free LinkedIn account to connect with alumni who work in your desired industry. Log-in to LinkedIn, click on "Network," then click "Find Alumni." Type your industry or position in the search field and start connecting with alumni. Personalize every invitation to connect. You will have to do this from a computer, not a smartphone.
Post on Facebook asking your friends to help you find contacts at companies where you wish to work. Often times, a friend's parent, relative, or other contact is employed in your field. Ask friends to message you directly with names and contact information. Don't be embarrassed. With more than 4 million millennials entering the workforce every year, everyone is looking for a job.
Start following desired companies and professional organizations on Twitter. Many CEOs, recruiters, and/or employees follow these groups on Twitter. Re-tweet content and join their Twitter conversations.
Maximize the connection
Once you obtain a solid list of potential contacts, decide on your top 15 and rank them in priority order.
Start with the bottom of your list to get some practice in before meeting with your top five leads. Ask to meet for coffee or lunch and conduct an informational interview.
Seek to learn more about their career path, lessons learned, and best advice.
Ask for an opportunity to grow and develop your skills. Maybe it's a job shadow day or offer to do some research on a project they are managing at work.
Ask your contact to review your resume and suggest areas of improvement based off of their expertise in the industry.
Maintain the connection
Employers want to hire people who will add value to the company. Seek out ways to maintain interaction with you contacts and ask for opportunities to demonstrate your qualifications. When a job opportunity comes along you will be top of mind. Remember that you are an aspiring professional and you have a lot of room to grow. Every contact may not have job to offer you, but can share valuable information to help you develop, to expand your network, and land a great job. The knowledge obtained through this type of networking will transform your job search and build an amazing network of contacts in the field. Networking is a life-long skill that is the pinnacle of career success and will lead to every job in your future.
This article was written by Gala Jackson, owner of InterviewSnob, a career consulting boutique for recent college graduates, on behalf of the Happy Grad Project.
Related Posts
9 Ways To Make The Wrong Impression On Your First Day
10 Rules For Starting Your New Job On The Right Foot
5 Tips For Keeping Your New Job
Photo Credit: Shutterstock