Career Change
Why You Should Consider A Career In Marriage And Family Therapy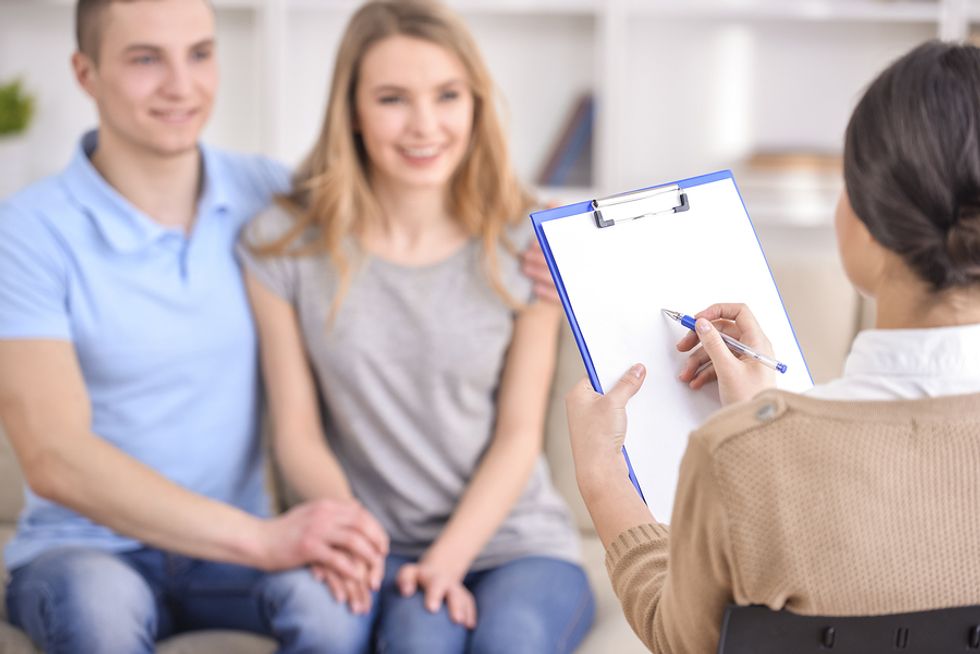 It's no surprise that careers in marriage and family therapy are on the rise. According to the Bureau of Labor Statistics, the counseling and mental health field is expected to grow 19% over the next seven years, which is much faster than average growth rate of all occupations (7%). "As the general public becomes more comfortable with the idea of accepting help from therapists to resolve conflicts, particularly those that stem from the home, family and marriage therapists (MFT degree) are in greater demand than ever before," said Dr. Edith Neumann, Provost. If you love helping others and making a positive impact on people's lives, you should consider a career in marriage and family therapy. But how can you break into the field?
---
1. Do your homework.
Before you dive into a career in marriage and family therapy (or any career for that matter), it's important to have a clear understanding of what to expect. The best way to do this is through research.
Go online and learn about the field
, what to expect from the education process for the Masters of Arts in Family Therapy? What are the most effective ways to get your licensure?
2. Network with people in the field.
After you've done some basic research, connect with professionals who already work in the field. They are the best people to talk to when it comes to getting a "behind-the-scenes" look of a career. Ask them why they started, what they love about the job, what they struggle with in the field, and how they overcome obstacles. This will give you valuable insight that you can take with you throughout your career.
3. Get educated online.
In some fields (like this one), you'll have to go back to school. Thankfully, there are some great options out there that will allow you to do this without stopping your life or breaking the bank. For example, you can get your degree online. Whether you're working full-time, have kids, or just have a busy social life, you're BUSY. So, finding time to get to a physical campus and take classes might not work with your schedule. Instead, consider
earning your degree online.
This will allow you to have more control over your schedule so you can get the education you need to advance your career without sacrificing other activities in your life. Moreover, online education programs are typically more convenient and more affordable than traditional degree programs. For example, the average master degree program at
Touro University Worldwide
, a non-profit university, accredited by the WASC Senior College and University Commission, tuition per credit for the Master's program at TUW is $500.00 which make TUW one of the most affordable online Universities today! So, you don't have to break the bank trying to advance your career or move into a new professional field of MFT. Breaking into a new field can be tough, but it's possible with the right game plan. If a career in marriage and family therapy sounds like it's the right fit for you, make sure you're well-prepared and have the tools and knowledge to be successful.
This post was sponsored by Touro University Worldwide (TUW).
Related Posts:
Your College Degree Doesn't Matter To Employers – Here's Why.
Risks And Rewards Of Taking A Job You Don't Want
Why No One Is Calling You After You've Applied To Over 100 Jobs Online