5 Tips For A Great Casual Friday Look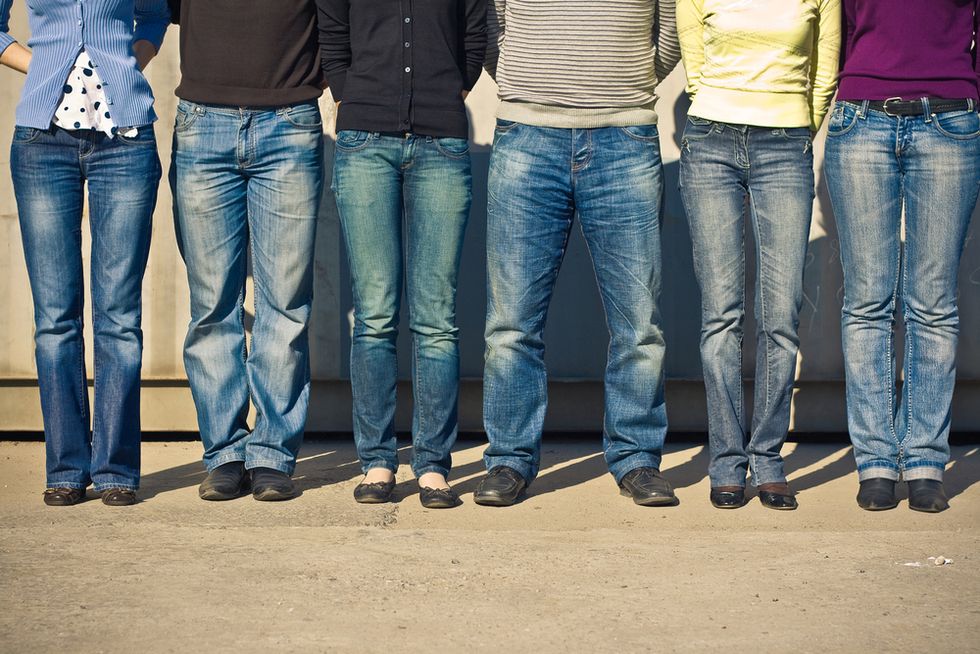 Ah, Friday. Everyone is relaxed, happy, and excited for the weekend. What a great day of the week! For some workplaces, employers allow the gift that is Casual Friday – the one day of the week when employees can dress down from their stuffy, corporate wear to their favorite, comfy jeans. Well, on Friday, October 3, wear your jeans for a cause. Lee National Denim Day is an annual fundraiser supported by Lee Jeans that has raised more than $89 million for the fight against cancer. As a way to support the cause, workers all over the country wear jeans to work on Denim Day (Friday, October 4) in exchange for a small donation. Here are a few ways you can get involved:
---
Register a team at DenimDay.com
Wear jeans on Friday, October 3 in exchange for a $5 donation
Make a donation of any amount at DenimDay.com
Over 234,500 new cases of invasive breast cancer are estimated to be diagnosed this year in the U.S. By participating in Lee National Denim Day, you are supporting the American Cancer Society and their goal to prevent, find, and cure breast cancer. So, rock your favorite Friday jeans for a cause this October and fight back against cancer! Learn more about this fundraiser at
DenimDay.com
.
Tips For A Great Casual Friday Look
Need some tips for creating a great Casual Friday look? Not sure what's appropriate for the workplace? Well, with the right jeans and style pieces, you can achieve an understated, yet confident work look. Use these styling tricks from the Style Experts at Lee to make your next denim ensemble exec-level chic:
1. Wear Dark Jeans
"Dark jeans are a must. Clean, dark denim says classic and sophisticated, while the distressed, boyfriend look can put off a weekend vibe."
2. Mix It Up
"Don't underdo your denim. Pair it with your staple work separates: a dressy blouse, cardigan or a blazer – style it just as you would a dress pant or pencil skirt."
3. Keep The Cut Clean
"Not all denim cuts are office-friendly. Opt for clean (not slouchy) style - a straight, skinny, crop, or trouser."
4. Decorate Your Denim
"Any of your favorite accessories will do - a nice pair of heels, colorful skinny belt or statement necklace will make you meeting-ready in minutes."
5. Use Feminine Details
"Feeling feminine? Try layering a Lee denim jacket on top of a colorful skirt or dress. Pair it with office-chic counterparts like red lipstick and pearls to polish it off."
Lee National Denim Day
Friday, October 3rd, 2014 is
Lee National Denim Day
®! Denim Day is a fundraiser created by Lee® Jeans where participants donate $5 or more in exchange for wearing jeans to work. Lee National Denim Day participants have raised more than $91 million for the fight against breast cancer since it started in 1996. You can make a difference.
Join Lee Jeans and the American Cancer Society in the movement to rise above breast cancer by donating $5 or more today!
Win A FREE Pair Of Lee Jeans!
We want to see YOUR favorite way to wear jeans to work! Submit a photo of yourself in your favorite denim-based outfit and you could win a FREE pair of Lee Jeans!
Deadline: Monday, October 6.
To enter, please fill out the form below! [vfb id='27']
This post is sponsored by Lee Jeans®