I received a heart-wrenching email this morning. Related: Is It Ever 'Too Late' To Get Your Dream Job? A middle-aged gentleman - let's call him Brian to protect his privacy - wrote in to me sharing his story, and asking for advice… Brian had served in the military for over a decade before being medically retired due to an accident. He then went on to get his degree at film school so that he could pursue his dream of becoming a filmmaker. And that's where Brian ran into a problem. See, since changing careers, he's essentially starting out at the bottom of the ladder... And he has to compete with all the early 20's grads who are willing to break their back for a shot at making it. Brian needs to take care of himself and his family - yet he also wants to get his dream job. So, what to do?
---
Here's The Scoop
Brian has searched and searched, yet he hasn't been able to find any position related to his dream job… so essentially what he needs to do is get his foot in the door. He needs to
find a way
to make his dream happen. (Note: there's a great resource at the bottom that gives you a few tangible ways to do this) Because there's no turning back. Brian knows that life is too short to give anything but 100% in the pursuit of your dreams. So he needs to use one of...
3 Ways To Get Your Foot In The Door
Since Brian wants to be a filmmaker, the more
creative
his approach to getting the job - the better. Your industry may not be quite as liberal, but see if you can apply or modify these strategies to achieve your dreams:
1. Make A One-Of-A-Kind Impression
For Brian, that could be using his filmmaking skills to create a short movie trailer showcasing his talent and desire to work for his dream company. For you, making an impression could mean mailing in a unique package that showcases what you can uniquely offer and why they should hire you. It could be a website, a short story, a video, or a physical package - it doesn't matter what you choose to do, as long as it's unique and makes a great first impression. That'll help you get your foot in the door.
2. Find A Unique Way To Partner Up
Did you know that James Cameron got his big break by selling his script for
TheTerminator
for just $1 while living in his car - on the condition that he could direct the movie? How's that for taking the initiative and finding a creative solution? Clearly this strategy works better for some industries than others, but I'd challenge you to consider how you might be able to partner with a person or organization to achieve your dream... And think big. James Cameron sure did - and today he's directed two of the biggest box
office
hits of all time.
3. Fund Your Dream
The last solution I came up with for Brian was to find funding for his dream himself. With websites like Kickstarter and Indiegogo, it's never been easier to find support and funding. In fact, as of January, 2013, more than $100 million had been pledged to independent films through Kickstarter. Since Brian is in the filmmaking business, these strategies are definitely on the creative side, and may not be suitable for your industry... However, if you're considering a change of career and want to
get your dream job
, there's a
free video here with three tangible (and less creative) job seeking strategies
you can check out. It's a short video that I put together alongside my mentor - who helped me get my dream job - and it contains simple, proven strategies that'll help you
get to the next level in your career.
This post was originally published at an earlier date.
Related Posts
5 Exciting Career Moves That Will Change Your Life
10 Inspiring Quotes About Career Success
Beware: The #1 Myth About Getting Your Dream Job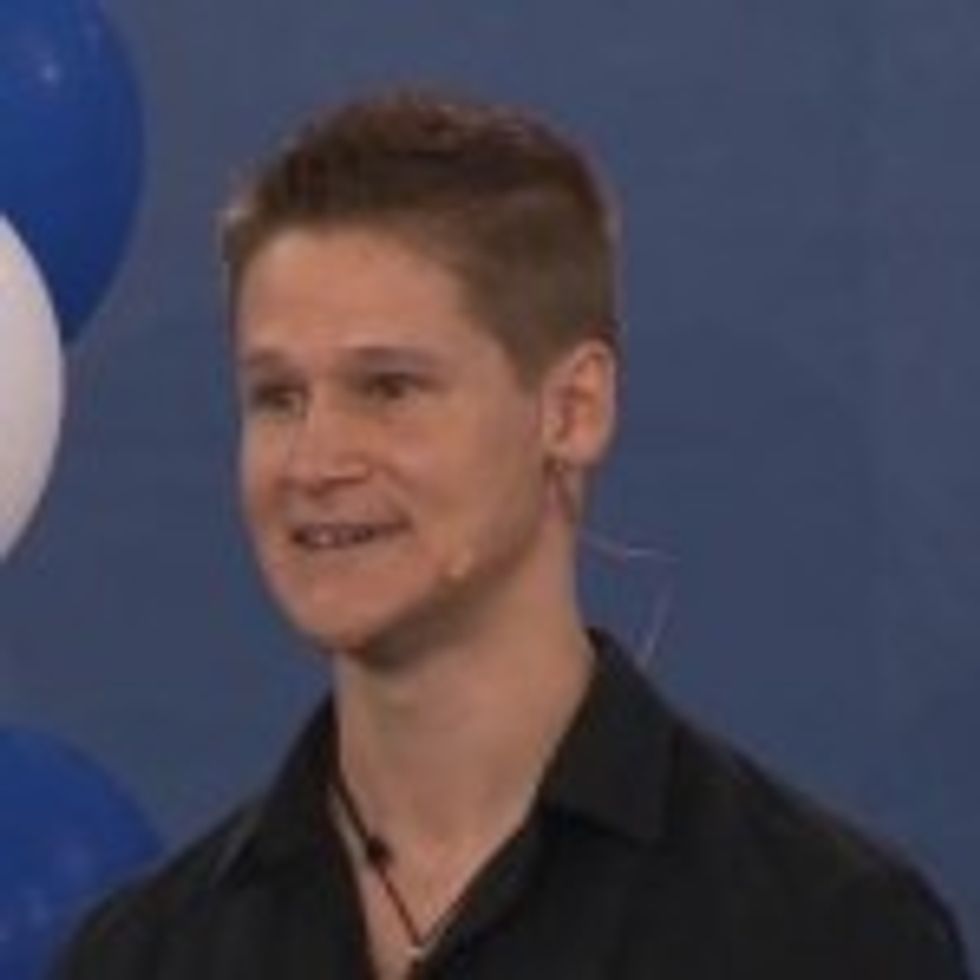 About the author
Ryan Niessen is a keynote speaker and co-creator of
The Gateway Method
: a simple, proven way to gain inside access to the world's best
employers
and get your dream job. Connect with him on
LinkedIn
or
Facebook
.        
Disclosure: This post is sponsored by a CAREEREALISM-approved expert. You can learn more about expert posts
here
.
Debby Wong
/
Shutterstock.com