3 Companies That Encourage Employees To Play Outside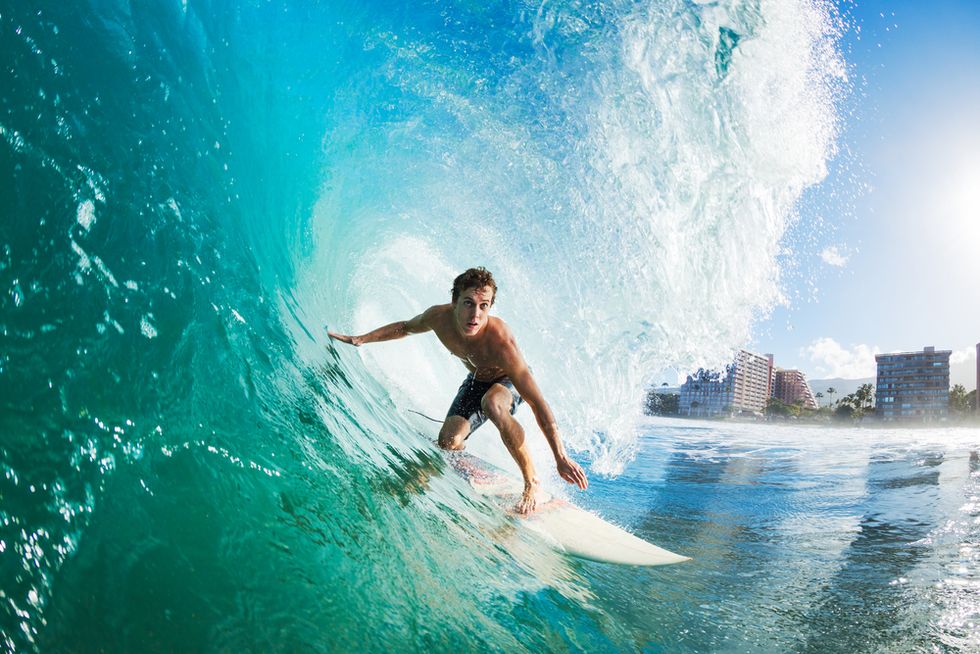 Spring is FINALLY here - the birds are chirping, the sun is shining, and the snow is melting. We made it through another bitter winter! Related: 5 Companies That Encourage A Healthy Lifestyle If you're like me, you can't wait to get outside and enjoy the weather. But, if you don't have a place hang out outside during the workday (or worse, don't even have a window to look out of), you might not be able to enjoy your springs and summers the the full extent. But if you work for a company that encourages you to get outside and get some of that good ol' fashion fresh air, that's a game changer! Here are some companies that encourage their employees to play outside:
---
Patagonia
How cool would it be to be able to just
grab your towel, hit the beach, and ride some waves
during the workday? Well, at
Patagonia
, an outdoor clothing company, employees can do just that! And if you don't feel like surfing, you can always check out the volleyball courts, go for a ride on company bikes, or stretch out some
stress
during their on-site yoga classes.
Brooks Sports
At
Brooks Sports
, they don't just design and sell running apparel, they actually want to use it, too! The company encourages its employees to get out of the
office
and get active with its "Friday Runs." And you think that's cool? At the end of the runs, they have a theme party to celebrate the end of the week. #winning
Hootsuite
Playing outside doesn't always mean outdoor sports. In an effort to get its employees outside,
HootSuite
, a social media management platform, offers its employees a rooftop urban garden. "For those of us who live and breath in the digital world, it's a place where we can grab a gulp of fresh air or grab ten minutes in the sun,"
one Hootsuite staffer wrote.
Not only that, but employees like to stay active and enjoy the outdoors as much as they can. Walking meetings, working outside, and biking to work are common occurrences at the company. These employees REALLY don't want to miss out on good weather!
Does your company encourage its employees to play outside? Tweet me @AriellaCoombs and let me know!
Does your company have an amazing culture?
Do YOU want to learn how you can showcase your amazing company culture and attract more great job candidates?
Check out this FREE tool
– It'll breakdown the major parts of a great employment brand and show you EXACTLY what (and who!) you need to be showcasing.
Check it out!
Related Posts
Culture Showcase: Fashion, Fun, And Bagels With The CEO
3 Sneaky Ways To Research A Company
Company Culture Is Important To Hiring Managers
Photo Credit: Shutterstock