Exciting Career Prospects In The Fast-Paced Construction Industry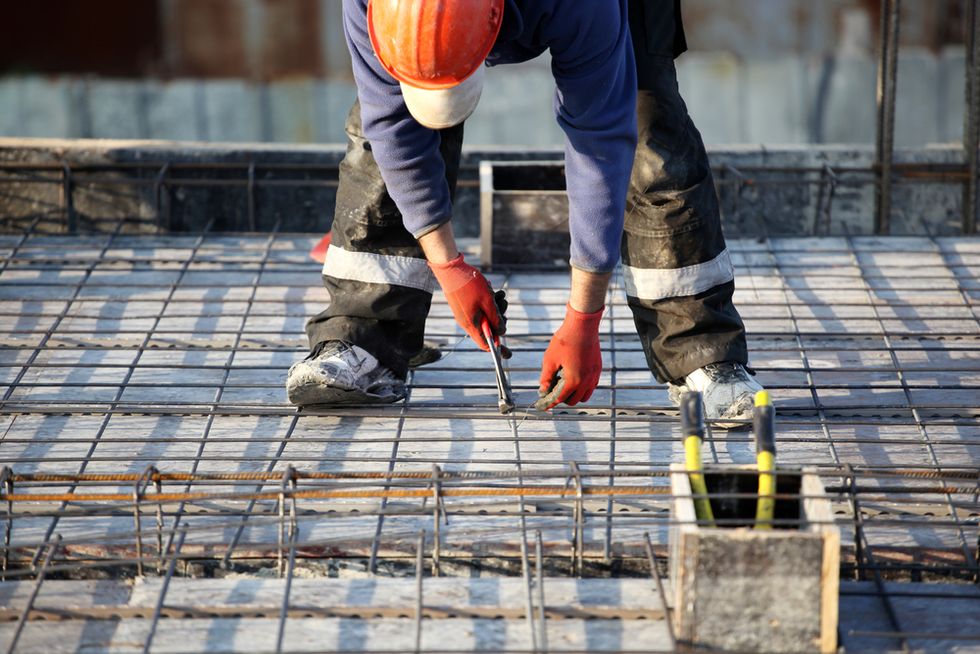 Engineering and construction have always been popular career choices for students. The construction industry forms about 6%-9% of the US GDP and the 2012 revenue for the industry is estimated to be around $1.73 trillion. A career in construction means joining a team of specialists who are working together to build a strong future. Related:6 Signs You're On The Wrong Career Path The wide variety of skills required by the industry means there is an interesting range of career opportunities available. A lot of far-reaching and exciting changes are taking place in this industry. With an increasing emphasis being placed on limiting carbon footprint and harmful effects on environment, new developments like green buildings and sustainable architecture are evolving. Your career path is likely to be varied and may well change as you begin to specialize. More than a third of people working in the construction industry are their own boss, so you could even end up running your own business. Construction offers many different types of career paths, from semi- and skilled craft careers covering over 20 different trades, to jobs in management covering a wide scope of activities. Let's have a look at some of the opportunities available in this sector.
---
Job Opportunities
The construction industry is divided into three sectors, construction of buildings, heavy and civil engineering construction, and specialty trade contractors.
1. Construction of buildings
This sector includes residential, commercial, and institutional buildings. Residential construction is usually considered as a separate sector due to its widespread presence and equally vast job opportunities. In the residential sector, you can work for large corporations that take up massive construction projects. There is plenty of opportunity to climb the corporate ladder; starting as a junior engineer you can reach up to the levels of project
manager
or project head. There is ample career scope in renovation and redevelopment too. If you are ambitious, independent, and talented you can set up your own company or be a sub-contractor in this field. In commercial and institutional sector, you will be involved in the construction of schools, hospitals, stadiums, or malls. This usually has much impact on the economic and social life of our country. There are a variety of opportunities in engineering, design and management, and technical roles. You can also grow in scale and scope of your job role.
2. Heavy and civil engineering construction
This sector includes establishments involved in infrastructure projects like water, sewer, oil and gas pipelines; airports, roads and bridges, ports ,other infrastructure projects ; and power plants. These are massive projects involving millions of dollars and often take several years to complete. The challenges involved in such massive scale projects are many with having to work in far-off places and under trying and difficult conditions. There are plenty of opportunities and high-paying jobs in supervisory, technical, planning, management, or teaching roles. You can take pride in building great public structures which are a part of national identity like bridges or airports. You can opt to work in new construction projects or in maintenance projects. These projects give you opportunity to work in different locations or in a single town or city.
3. Specialty trade sector
This sector engages in activities such as plumbing, electrical work, masonry, carpentry, and roofing, which may cover all or any of the above three sectors. There are dozens of trades and occupations for you to choose from in this sector. You can start off as a contractor and work your way up to the level of a construction manager or supervisor. You are required to work with heavy equipment and should have a very good grasp over your trade and its technical aspects. You usually get to work across all the sectors of construction industry and can opt for one of your choice. You may choose to work in a company or for contractors or sub-contractors. There are many who opt to be self-employed in this field as well.
How do you get started?
Once you have decided to make your career in construction you can decide on your career path and what sort of roles you would like to take up.
If you are in high-school
You can start off as an apprentice after your high-school. In general, to be an apprentice you need to be a high school graduate but there are some trades where it's not required. If you choose to attend technical programs related to your choice trade along with studies at it will help you in getting a good grasp over the technicalities of your job. Apprenticeship helps you to get valuable on the job training and job experiences. You will also be paid for the hours of work you put in. Your pay increases as you learn and achieve final qualifications to become a journeyman, after which you draw full pay for your skill. Apprenticeship in construction is a 'doorway to opportunity.' You can capitalize on your skill and training and advance in your field to get better jobs. It can take anywhere between 1-5 years to complete your program and comprises of 20% classroom training and 80% on the job training.
The median annual wage for construction laborers and helpers
was $29,160 in May 2012.
If you are in college
There is a variety of courses being offered at college level which can prepare you for a career in construction. Two—year or four-year programs can be pursued in colleges where the required criteria for admission is based on your subjects of study in high school, your academic excellence and communication skills. If you are interested in further specialization, there are courses in construction management and engineering. All colleges and universities have different entrance requirements, so you have to find out what the criteria are for the schools and colleges of your choice. During college you can do internships with leading general builders or engineering companies. There are a multitude of opportunities for qualified and experienced candidates in managerial and supervisory positions. The
median pay of a construction manager
is in the range of $82,790 per year (May 2012). There are several grants and scholarships available from professional and trade associations to encourage study in the field of construction and infrastructure. You may check out the various options available to you.
Conclusion
Construction is a
major employment generator
, with a massive 509,000 jobs being added post Feb 2011, when the economic downturn was at its worst. With a proper understanding of the industry and the various opportunities it offers aspirants, you can definitely have a prosperous and rewarding career.
Related Posts
Your Career Path: Follow The Money Or Your Dreams?
5 Dynamic Ways To Reinvent Your Career Path
Your Parents' Career Path Vs. Yours: How Things Have Changed
Photo Credit: Shutterstock