Networking
5 Key Strategies For An Executive Job Search
Are you in the market for an executive job? No matter where you are in the world or what industry you're in, VP, Director, Executive, and C-level job searching all require a high level of skill—not just in the job you do, but in the way you find jobs, get interviews, and get hired. Related: 5 Truths You Must Know For Your Executive Job Search
---
Here are 5 key strategies to win an executive job search :
1. Be Aggressive
Because executive level jobs can be hard to find, you must be aggressive in your search. Reach out to everyone in your network—people you worked above, beside, and below—and let them know you're looking. You never know where your next job lead may come from, and now is not the time to be shy or 'above' letting others know what you're looking for. One VP I worked with in the past had all but given up and told his family to get ready for a pay cut in whatever job he could get. I had him aggressively search for and contact decision makers and he found a perfect position in a multi-million dollar company a few miles from his house (that he didn't even know existed before). Being aggressive also means marketing yourself. Take a hard look at your
resume
to see if it 'sells' you as a problem-solver, a money-maker, or a good
leader
. Then take active steps to make sure your resume gets in front of decision makers.
Discover the
3 things that keep most executives from getting interviews
.
2. Research
Yes, some
leadership
qualities and strategies are universal, but there's no substitute for knowing a lot about the company you're interviewing with. Recruiters and company leaders alike will be impressed and more confident in hiring you if you've done your homework on the company (size, locations, revenue, products, services, and so on) and its mission or goals. Know as much as you can about what problems they may be having, what's going on in the industry, and what their competitors are doing. Go an extra step to find out about the backgrounds of top executives in the company. Google and LinkedIn are great ways to find this information, but also tap your
network
to see who you can talk to who may work for or previously worked for this company.
No matter how long you've been in the game or how good you are at your job, most people aren't that skilled at presenting themselves well in an interview. You would practice your pitch before any big presentation within the company, so why wouldn't you put in that same effort for yourself? Practice answering interview questions, and maybe even work with an interview coach. Your answers, your delivery and your body language all work together to show you are someone who is confident and capable.
4. Bring A 90-Day Plan (Or Even A 6-Month To 1-Year Plan)
Nothing will prove your fit for the job, your drive and commitment, and your ability to succeed more than a written plan of goals and action steps for your first few months on the job. Not only will creating your plan prepare you for the interview, the discussion you'll have about your plan will allow you to communicate at a more substantial level about the job and avoid a lot of the obstacles that derail many executives in the first year.
**Learn more about
30-60-90-Day Plans for Executive Jobs
.
5. Ask For The Job
At the end of your interview say, "Based on what we've talked about today, would you feel confident in hiring me for this position?" Or, if it's more appropriate: "Would you recommend me?" Or, "Would you like to set up another discussion?" Whatever the next step is in your process, be bold and ask for it. Companies will be turned off by someone who acts as if they aren't all that interested in the job. All of us want to work with people who want to work with us. They'll feel better knowing you are excited about the opportunity, and you will boost your chances of getting the offer.
Find out how
Career Coaching
can help you get the interview and land the job.
This post was originally published at an earlier date.
Related Posts
How To Manage Without Being Mean (Is It Possible To Not Be Pushy?)
5 Things To Consider Before You Take That Management Job
#1 Key To Becoming An Effective Leader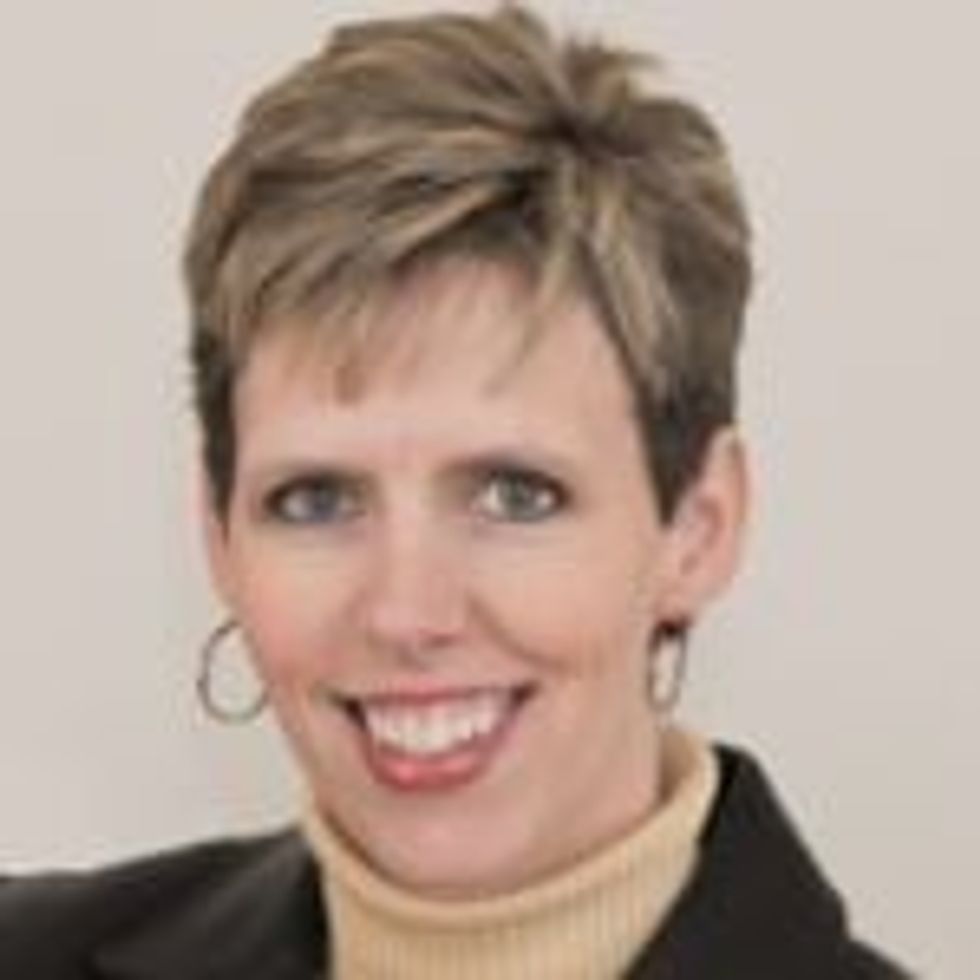 About the author
Career Coach
- Peggy McKee is an expert resource and a dedicated advocate for
job seekers
. Known as the Sales
Recruiter
from Career Confidential, her years of experience as a nationally-known recruiter for sales and marketing jobs give her a unique perspective and advantage in developing the tools and strategies that help job seekers stand head and shoulders above the competition. Peggy has been named #1 on the list of the Top 25 Most Influential Online Recruiters by HR Examiner, and has been quoted in articles from CNN, CAP TODAY, Yahoo! HotJobs, and the Denver Examiner.
Disclosure: This post is sponsored by a CAREEREALISM-approved expert. You can learn more about expert posts
here
.
Photo Credit: Shutterstock