Executives: Don't Make These 4 LinkedIn Mistakes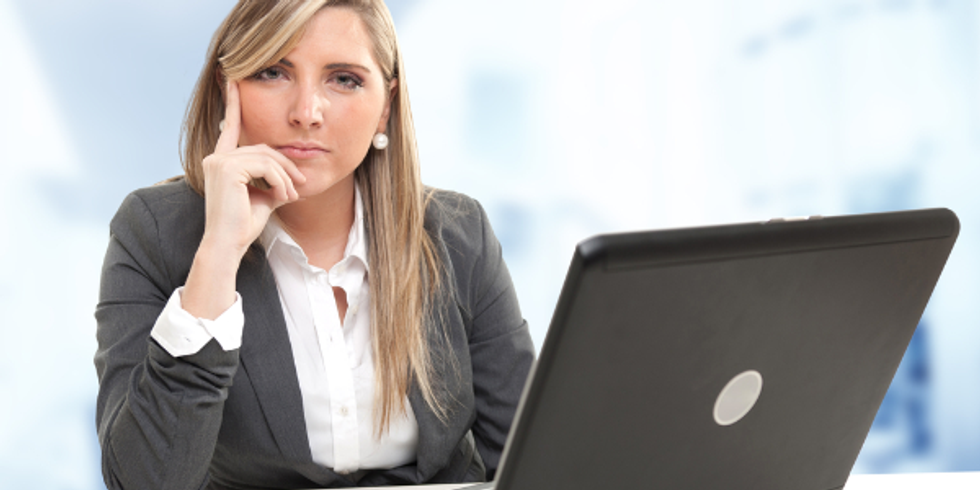 I work with
executives
on a daily basis. I am a talent agent for the corporate elite. I help them create marketing strategies for their multi-million dollar businesses-of-one. Given the average
executive
I consult makes a minimum of $250,000 per year, you'd think they'd all at least have fantastic
LinkedIn
profiles, right? Wrong! That is usually one of the first elements of my client's executive brand I need to fix. Here are the four most common LinkedIn branding mistakes made by executives:
1. Label yourself as CEO, Board Director, or some other title that doesn't define your expertise.
Your title doesn't tell readers what your specialty is. Executives need to list their top four to six executive-level skill sets. Recruiters search on these skill sets. They don't search on "CEO." Branding is about
problem solving
, not c-suite titles. Save the titles for the Work History section.
2. Write an epic-long novel with run-on paragraphs for a Summary.
Your Summary should be short and keyword driven. Less is more. Create visual white space and only list the most important accomplishments. The average LinkedIn viewer has formed an impression about you within five seconds of reading your Summary. A long-winded paragraph of subjective text is the fast way to say, "I think I'm pretty important... and I'm trying really hard to convince you I am too."
3. Write about yourself in the third person.
Some other experts might disagree with me, but I believe you should write your profile in the first person. Your profile is about you. It's understood it's yours. You have access to it, so you must have written it. Writing it in the third person makes you appear too good for
LinkedIn
. It removes you from the networking aspect of this social tool. It makes you appear full of yourself. We laugh at pro athletes when they talk about themselves in the third person, do you want to be viewed the same way?
4. No explanation of Work History.
You list what companies you worked for with dates of employment, but nothing else. Not a single quantifiable accomplishment is listed. Not only does this decrease your chances of being found by headhunters looking for your talents, it also makes your LinkedIn profile look unfinished, or thrown together quickly. That's not a message any executive should be sending.
Your Next Step
Watch my webinar that outlines how today's busy executive can leverage marketing 2.0 techniques to find the opportunities they want and deserve. The title of the presentation is, "6 Simple Steps to Leveraging Your C-Suite Status."
WATCH WEBINAR NOW ►
This powerful training reveals:
How social media is the "new normal" in executive branding
The steps necessary to create a respectable brand online
Examples of how to use authority marketing techniques to network your way to a new opportunity
WATCH WEBINAR NOW ►
Executive image from Shutterstock