Bigstock
Well, don't. There's no need to be intimidated or frustrated when deciding what to wear even though it seems overwhelming. Skinny jeans or straight leg? Front tuck or no tuck? Sweater vest or cardigan? What do you choose?
---
I will make it simple.
How To Choose What To Wear This Fall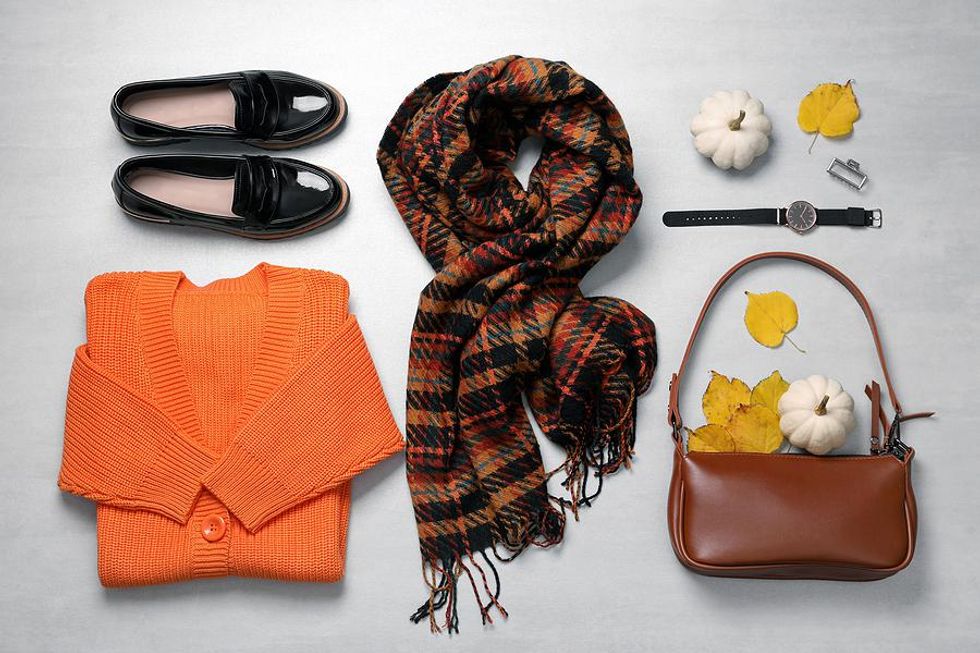 Bigstock
First, think about what attracts your eye; maybe purple is your favorite color or you like dresses because it's one piece versus two. Regardless, you should start by picking things that you like because if you don't it will sit in your closet.
Once you've found clothes that you like, you can start looking at trends that you can incorporate into your current wardrobe. All trends are not created equal. Sports bras were a big trend this year which is fine for a 15-year-old girl but not for anyone older than that (yours truly). I use the phrase "just because you can, doesn't mean you should." Remember that designers create style for everyone, so your job is to look at trends and decide what's for you. You should consider your body type, skin tone, age, and lifestyle. That is a whole other article.
The good news is that many trends carry forward from one season to the next. Yeah! So, there are probably pieces you already own that are still fashionable. So, how do you start? Like anything else nowadays, search online. If you're a new mom and getting back into your regular size clothes that you haven't worn in a year, search "new mom style" or "fall trends for new moms." I guarantee you'll have a lot of posts to choose from. I suggest finding websites, stylists, magazines, and professionals in the industry that you resonate with and follow them on social media. I am taking this opportunity to plug myself. Find me on Facebook at Cbstyle and Instagram at Carla Hammack. You'll start seeing patterns in what they suggest, and then you'll get a feel for what you should try.
Have fun! Head to the stores with a full stomach (don't shop on an empty stomach—DISASTER!) and a hydrating drink and take your time. Look around for things that interest you and then take a few pieces into the dressing room. And please let a styling associate help you. That's what we're here to do. They are not asking for your first born, just what type of jeans you want. And if you don't know, tell them that. They can then pull the right items for you and give you proper feedback. We also give tips and tricks to make clothes look better and more comfortable. You can then establish a relationship with helpful associates and they become part of your glam squad! They'll find things for you, call you about pieces you need, and let you know when an item goes on sale. Once you work with your glam squad, you'll start figuring things out on your own. As a personal stylist, I like to suggest trends that are easy to wear, flattering on most body types, versatile, and sensible (no sports bras for 53-year-old ladies).

3 Fashion Trends For Fall 2021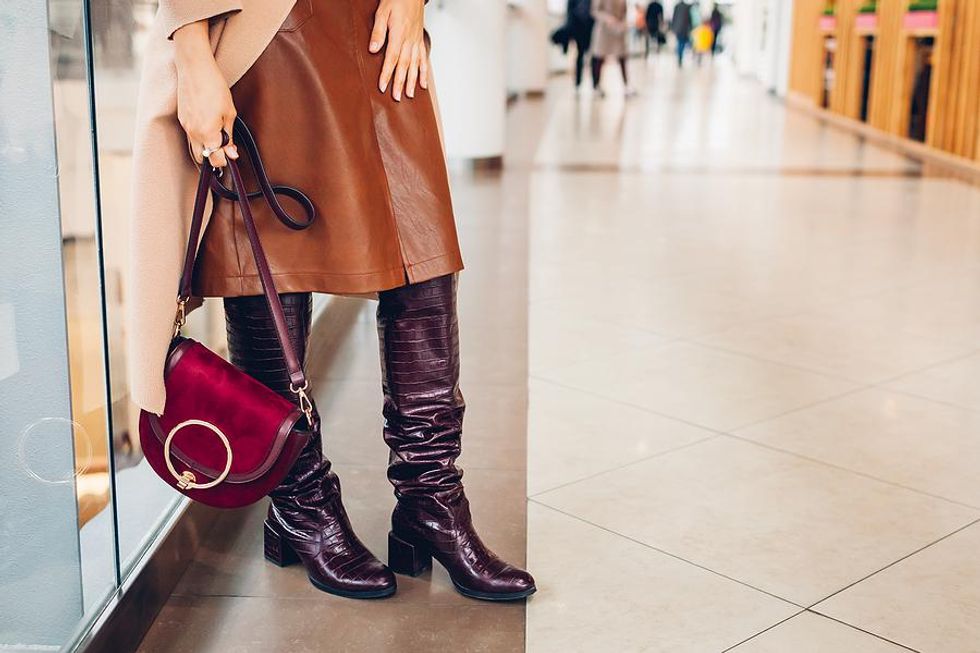 Bigstock
For fall 2021, I like three trends for women: blush pink, faux leather, and dark florals. Blush pink is soft, feminine, and looks great with neutrals like black, brown and navy. If it's a color that doesn't look good against your skin, use it in accessories like a belt or handbag.
As an animal lover, I will suggest faux leather. I've been buying vegan leather which I love. It has all the same qualities as animal leather, but I sleep much better at night. Wear leather as a jacket or paneled on
leggings or a tunic. It looks rich and luxurious. You can make it look edgy by wearing it as a moto jacket or a bomber.
Dark florals are so whimsical and romantic. They can soften a suit or professional look or wear with jeans or on a dress for a formal event. If you have a small frame and don't want a floral pattern to overwhelm you, wear a small print paired with a solid color. Florals offer a hint of boho (short for bohemian) style, which is soft and simple.
These fall trends are easy to find, update your wardrobe quickly, and can be quite affordable. Now that you've mastered clothes, visit my video on YouTube for fall accessory trends. Stay stylish!