Blog
5 Work Wardrobe Essentials For Women

Bigstock
I'm here to give you some advice on what to wear in the professional workplace. I'm no fashion expert, but I've had numerous occasions for professional attire, including presentations, interviews, and jobs. Over the years, I've accumulated a good amount of work clothes, but there are a few items that I consider office staples.
---
Here are my top five work wardrobe essentials for the working woman:
1. The Button-Up Shirt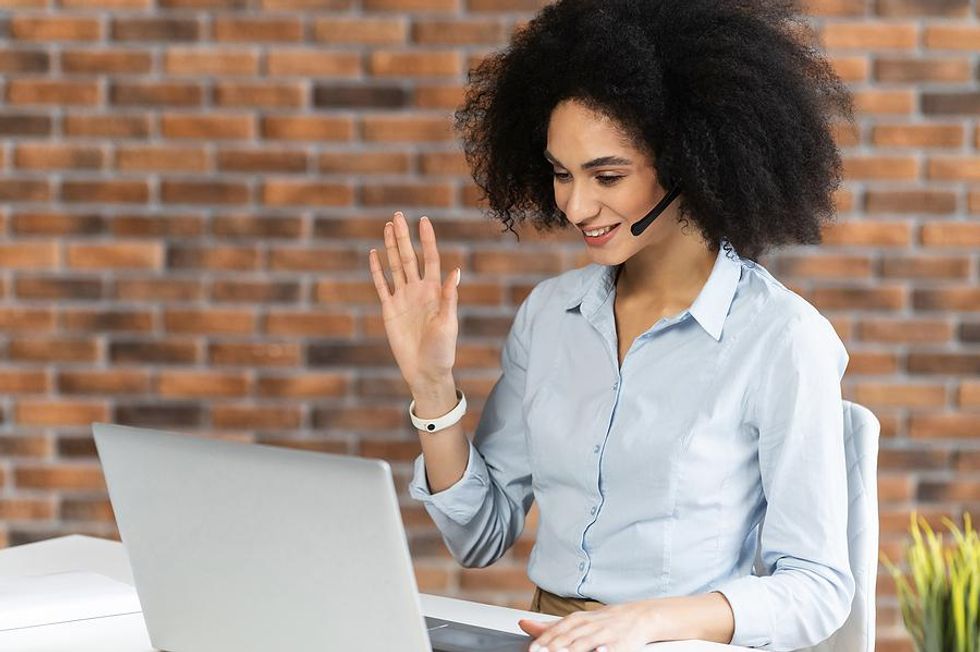 Bigstock
The white button-up is great because it looks clean and professional, and it pairs well with virtually anything. You can wear it with any color and it looks good with a skirt or with a pair of pants.
My suggestion is to invest in a shirt made of a material that you love—be it cotton, linen, silk, or whatever else shirts are made of these days. Clean, white shirts will never go out of fashion so buy one that you're confident you'll want to wear for a long time!
2. The Pencil Skirt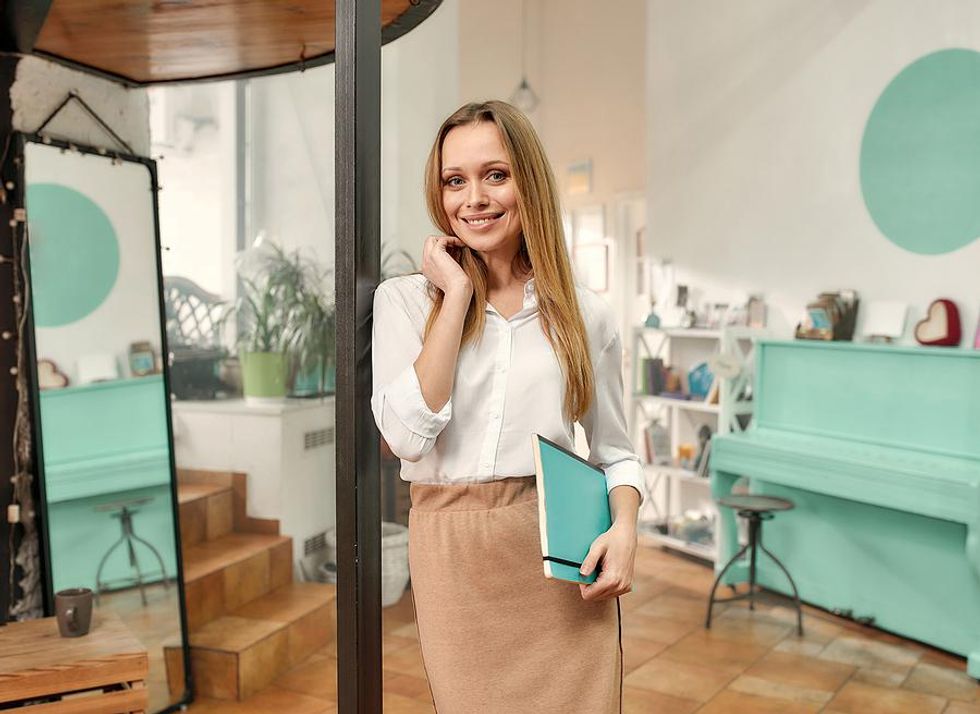 Bigstock
This classic skirt is definitely a key item in my book. It makes for a professional look with a feminine touch. This is my go-to piece of clothing whenever I have an interview, presentation, or first day at work.
My first pencil skirt was a black one, but other shades and colors work just as well. If you're more into the softer look, go for a sand color. For the daring: go for a bright color, like electric blue, pink, or yellow. For the really daring: go for a bold print.
3. The Trouser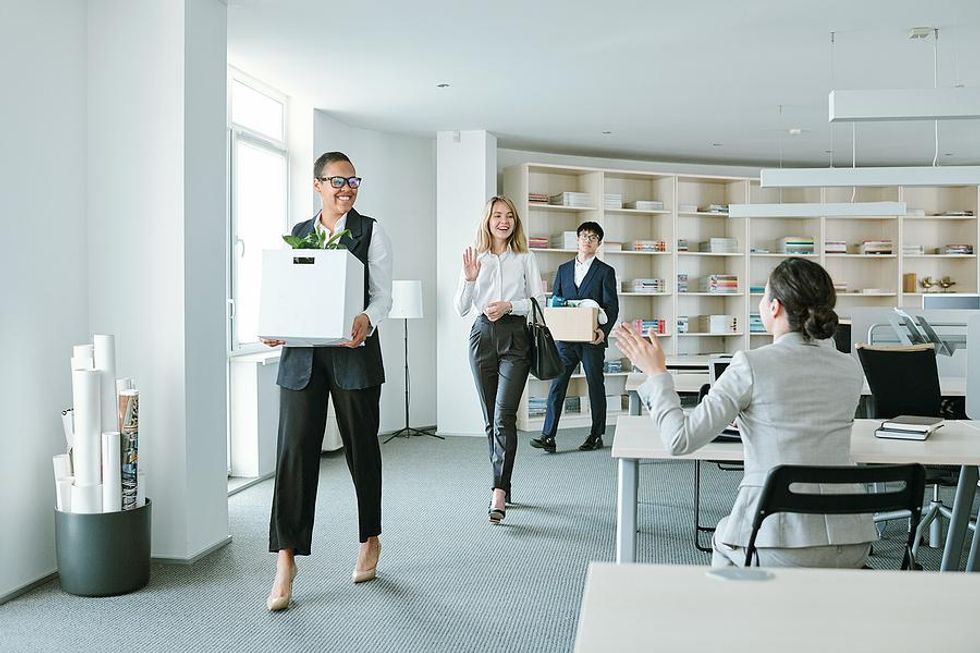 Bigstock
Trousers are great because they're comfortable (if you buy the right pair), while giving you a polished look. Trousers come in all different shapes and colors so make sure you try them on in the fitting room before purchasing your perfect pair.
Personally, I prefer slim and cropped, but some women look better in flared trousers. It also depends on the type of shoes you want to pair with your pants. Be creative, and choose a pair you love and can see yourself wearing for years to come!
4. The Blazer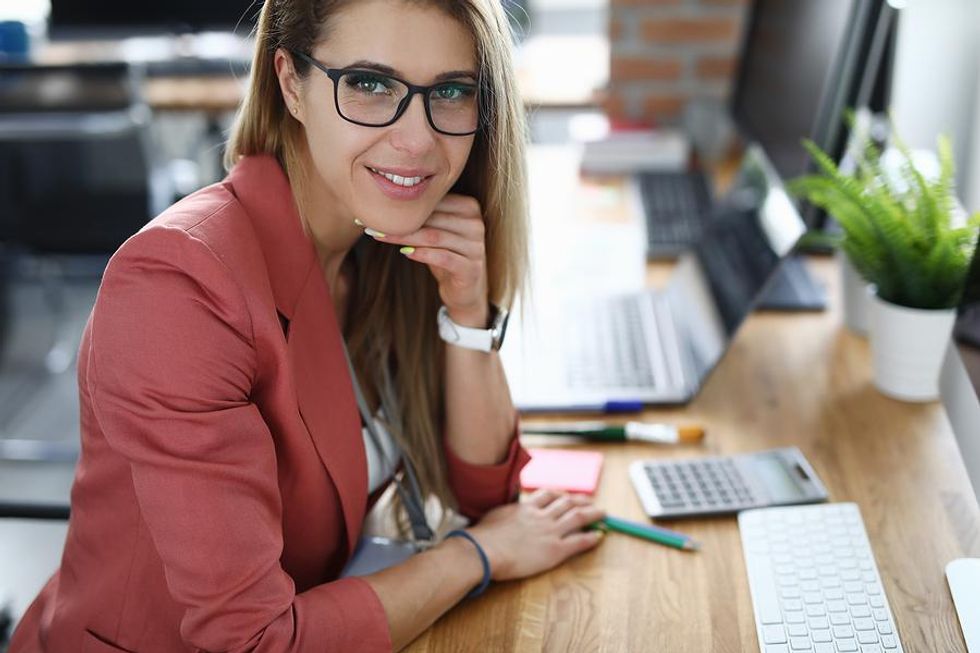 Bigstock
I wear blazers whenever I want to look my best in a professional setting. Cardigans are acceptable, but blazers make you look like you mean business. If I were you, I would invest in a high-quality blazer that I would be proud to wear for many years.
When choosing the color and texture of your blazer, consider the pants and skirts you're going to pair this blazer with. A classic black or navy one will go with anything, but if you tend to buy plain pants and skirts, try pairing it with a fun texture, like tweed.
5. The Shoes
Bigstock
Chances are, your workplace does not permit barefooted workers. This is good news because shoes are a great finishing touch to the perfect outfit. Nice, clean heels are always a good choice, but if you're not comfortable wearing heels throughout the workday, try a polished flat. Loafers and ballet flats will most likely give your feet comfort without sacrificing the professional look.
And there you have it—my top 5 essentials for workplace attire. I hope this helps, and I wish you the best of luck on your interviews, presentations, and jobs!
Looking for help with your career?
Check out our FREE resources page and Live Events Calendar.
Or, join our career growth club today and get access to one-on-one career coaching, resume and cover letter reviews, online tutorials, and unlimited networking opportunities—all in your back pocket!
If you want FREE career advice in your inbox, subscribe to our newsletter The Daily Dose!
This post was originally published at an earlier date.