Popular
WID Warrior: How Grant Successfully Changed Careers & Landed The Big Job

At Work It Daily, we love hearing when our members land their dream jobs and achieve career success.
We like to call our members the "WID Warriors" because of their strength, determination, and commitment to career success.
We're highlighting one of those warriors who recently landed a great job after going through Work It Daily's program.
---
The Start Of The Job Search
Grant worked as an Electrical Project Manager in Canada before his department closed in February 2019.
As a result of that closure, Grant was let go.
Although he had worked at different companies over his 30 year career, this was his first layoff.
"This was an eye opener," Grant recalled. "The economy in Calgary (and Alberta) has been in a recession for the past four years. Many people my age have been looking for work for over a year."
Grant tried looking for jobs within his industry by reaching out to contacts in his network. He was using a somewhat updated resume and a LinkedIn profile that looked the same as it did when he set it up years prior.
He had many recruiters reach out to him but never landed an interview, even though he had plenty of experience and the right skills for those opportunities.
Getting An Interview, With A Catch...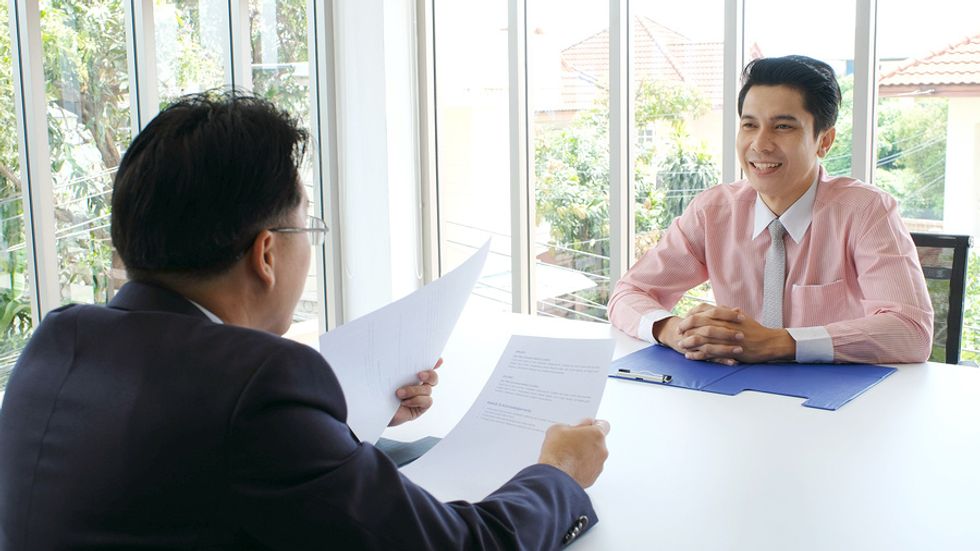 Bigstock
By May 2019, Grant had sent out nearly 30 resumes for different jobs but received little to no responses.
He got an interview with a local electrical contractor through a contact that month. It was a panel interview, and Grant thought it went well. He was told he'd get a call in a couple of days about the position.
"That time went by, and I called a week later, only to find out it was filled by a employee," Grant recalled.
Finding Help With The Job Search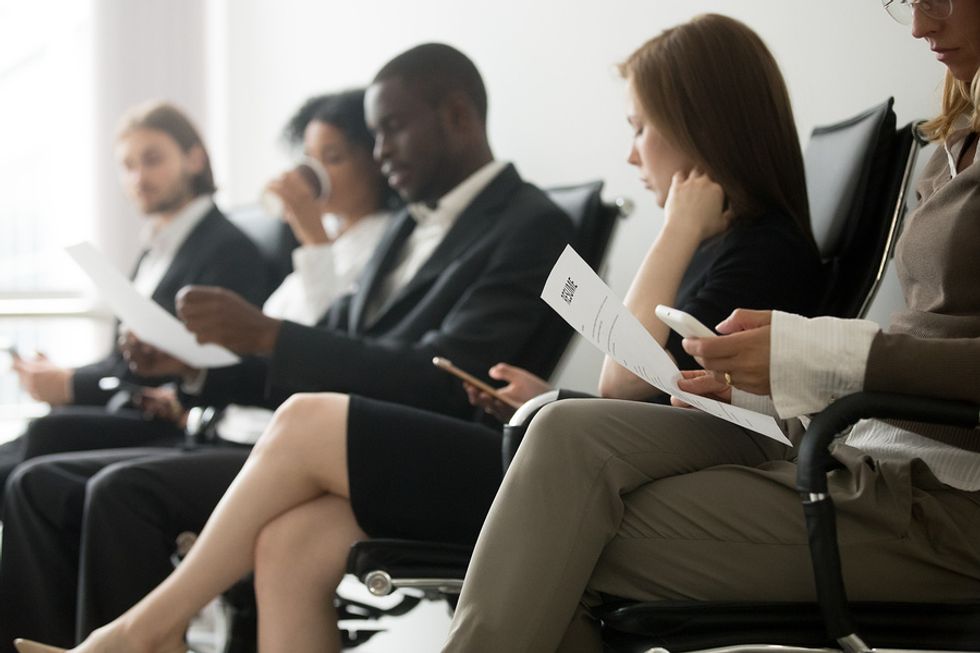 Bigstock
A month after that interview, Grant found one of Work It Daily's videos on the interview process.
"It was then I realized all the mistakes I made," Grant said. "I went on YouTube and subscribed to Work It Daily, and saw the video by Ariella Coombs talking about updating the LinkedIn profile and resume. I then realized I need to join and do everything properly."
It was at this point that Grant decided to change careers and look for work outside of the electrical trade.
"I was keen on applying for a company that built prefabricated homes, buildings, etc., which is not a new industry but this company found a bigger and better way to do it," Grant said. "They needed a Project Coordinator, as they were growing and had so much work."
Grant sent his resume in, and two days later got an interview. He says the interview went really well, and that the hiring managers were impressed by his follow-up questions.
Getting The Second Interview
Bigstock
Two days after his first interview, Grant got a call for a second interview.
He used Work It Daily's program to prepare for this interview, and went into it prepared to answer behavioral questions, as well as questions regarding salary expectations.
Grant also did something extra to really WOW the hiring managers.
"I handed them my 30-60-90 Day Plan which surprised the COO and HR Manager," Grant said. "I was told it'd be a week until I heard back, as a few other people also had second interviews. I send my "thank you" emails, and got a reply from the COO, commenting on the excellent interview."
Continuing The Job Search
Bigstock
Even though his second interview went great, Grant still expressed interest in other jobs.
He applied for two other positions in June and July.
Both were different jobs than the one he previously held.
He got a phone interview for one of the jobs, and remembered Work It Daily's dos and don'ts of phone interviews.
Grant says this wasn't his dream job, but it would be a change for him to expand his project management skills.
The other job he was interested in was being a Project Execution Supervisor for Siemens Canada.
"The role looked very interesting," Grant recalled. "And although it was in the electrical field, the company would be ideal to work for due to its reputation for training and promoting their employees."
Grant also knew people within the company, so he reached out to a contact about the job. That contact told him to apply as soon as possible, so he did. His contact also helped him out by giving the Business Manager a call.
Grant got an interview for this job the same day he applied for it!
Acing The Interview & Landing The Job
Bigstock
Grant went in for his interview, and he says it went well.
He demonstrated that he could do the job he was interviewing for, and answered questions about his expected salary.
While talking about the next steps in the hiring process, Grant was told that another person was initially supposed to be getting the offer, but that the company wanted to consider him for the position as well.
The next day, Grant got a call from Siemens.
He was offered the position and accepted it over the phone.
He was waiting to hear from a few other companies, but ultimately decided this was the position he wanted.
"The Siemens opportunity would pay more and allow me to gain more project management experience and the chance for promotions," Grant said.
Grant starts his new job soon, and is excited to start this new chapter in his career.
The team at Work It Daily is SO proud of Grant for successfully changing careers and landing the big job! He worked hard, and got the results prove it.
Now, the next success story we want to hear is yours! Email it to support@workitdaily.com, and you could be featured as a WID Warrior.
If you aren't a WID Warrior yet, there's plenty of time to become one! Achieve your own career success by joining Work It Daily today.