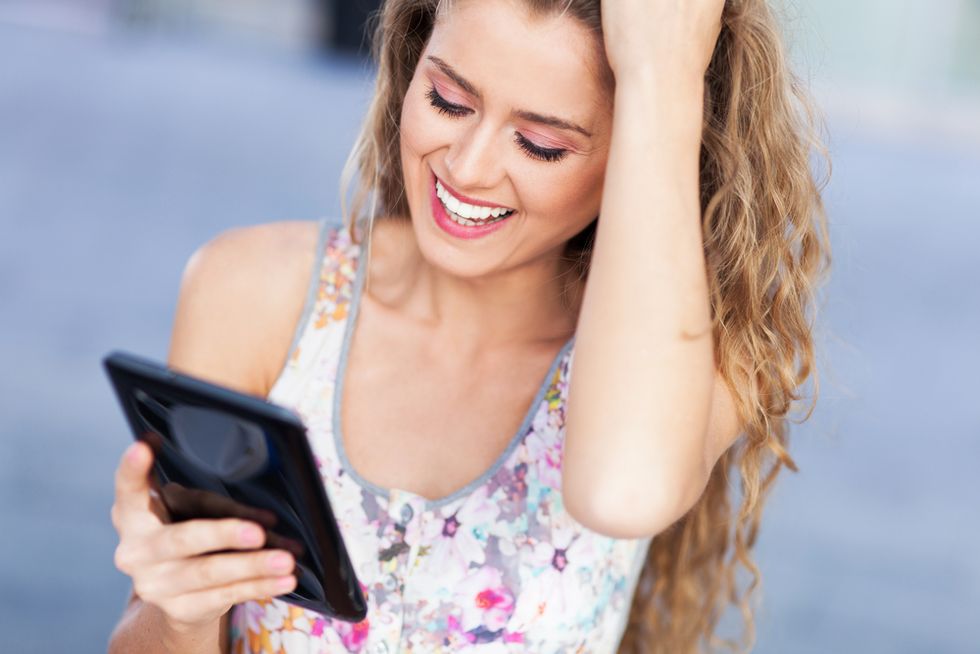 Many people do not consider their online reputation to be important. This is also true of small business owners. However, just a few bad reviews online could result in lost business when people search for a company on the Internet. Since we now live in the age of Yelp, Facebook, Twitter, and many user-generated websites, it's more important than ever to protect your online reputation. Related: Why Having An Online Brand Matters Here are some ways to protect your online reputation:
---
Google Your Business
One of the easiest ways for a small business to keep tabs on their online reputation is to Google the company at least once a day. By doing this, the owner of the business can monitor what other people are saying about the business. A business owner can also set up Google alerts to let them know when their company has been mentioned online.
Have An Online Presence
Social media is a critical part of most businesses in today's world. Having a presence on Twitter and Facebook will allow the business owner to promote the business positively and react quickly to any complaints that consumers might have.
Michael Fertik Founder, Reputation.com
, for example, represents a corporate stance on the importance of online reputation and privacy management services. Services like this one and others specialize in removing damaging and potentially harmful material from the Internet.
Claim Your Business Profile
Since so many people rely on reviews from websites, it is important for a business owner to claim their profile across the board. There are many review sites focusing on various industries. Search as many of these review sites as you can find and fix your company's profile if it is incorrect.
Keep Responses Professional
Receiving negative feedback is going to happen
from time to time when you operate a business. How you decide to deal with these complaints can make customers decide if they will do business with you in the future. When a person makes a negative comment about your business online, do not get defensive. Always be respectful and correct the person if their information is wrong. However, if the person has a legitimate complaint, apologize and do your best to fix the problem. Consumers appreciate a business that goes out of its way to solve problems. Customer service is always key. Some businesses issue refunds when they are being frequently criticized on Twitter, Facebook, or other social media sites. However, a business must be very cautious when issuing refunds. The risk is that people online will start pretending they have a problem just so they can receive a discount or refund.
Examples Of Reputation Management
In 2005, a popular blogger named Jeff Jarvis posted a negative comment about Dell's customer service. The fallout from the post was big. Other dissatisfied Dell customers posted their negative experiences. To win back the public's
confidence
, Dell launched Direct2Dell.com as a way of improving customer satisfaction and interacting with customers on a more personal basis. Dell also created IdeaStorm.com to take ideas on how to improve existing Dell products from the general public. Both sites have been smash hit in restoring customer confidence. Toyota recalled millions of vehicles because of accelerator problems in 2009 and 2010. It was a public embarrassment and their reputation was at an all-time low. They started to fix this PR nightmare by changing their slogan to "Moving Forward" as a way of letting consumers know about the company's desire to look toward the future and start fresh. Toyota then hit social media by storm in an attempt to restore its once solid online reputation. Various Toyota executives and engineers opened Twitter accounts as a way of communicating with consumers and eliminating their fears of buying a Toyota. Toyota employees also participated in online discussion groups and chats with consumers. While Toyota's reputation may never be what it once was, these measures were a great success. Having a good or bad online reputation could be the difference between a business succeeding or failing. Therefore, it is critical for the business owner to monitor what people are saying online about the business, correct any false information about the company and handle all customer complaints in a timely manner.
This post was originally published at an earlier date.
Photo Credit: Shutterstock