Blog
Make Your Sales Team COVID-19-Proof

Bigstock
We have all been managing disruptive lives since COVID-19 came into the world. The data supports what everyone feels: the Consumer Confidence Index recorded an astounding drop of 31.9 points in April. Do you have a plan in place for your (potentially full-time) virtual salesforce? Are your current salespeople equipped with the skills to adapt to a post-COVID-19 world?
---
I am providing a framework that will deliver results, no matter your industry.
If your sales teams exercise empathy focusing on relationship building, I am confident they will be successful post-pandemic. Allow prospects to share their feelings and experiences during this traumatic time. It will increase your bond with them and their trust in you.
Here are the steps you can take to build a strong virtual sales team.
1. Root-Cause Analysis – Identify barriers to success in the sales process
2. Sales Leader Management Style Assessment
3. Recruiting Candidates – Targeting, Messaging, Sourcing, Interviewing
4. Emotional Intelligence Assessment
5. Onboarding – Culture, Goals, Expectations
1. Root-Cause Analysis – Identify Barriers To Success In The Sales Process
Bigstock
All leaders are aware of the top three to five objections their salespeople receive. Catalog this information in addition to the behaviors that set them back from achieving success. List the barriers your salespeople are incapable of overcoming, in as much detail as possible.
In step #3, we will use all of this detail to fuel your search for talent.
2. Sales Leader Management Style Assessment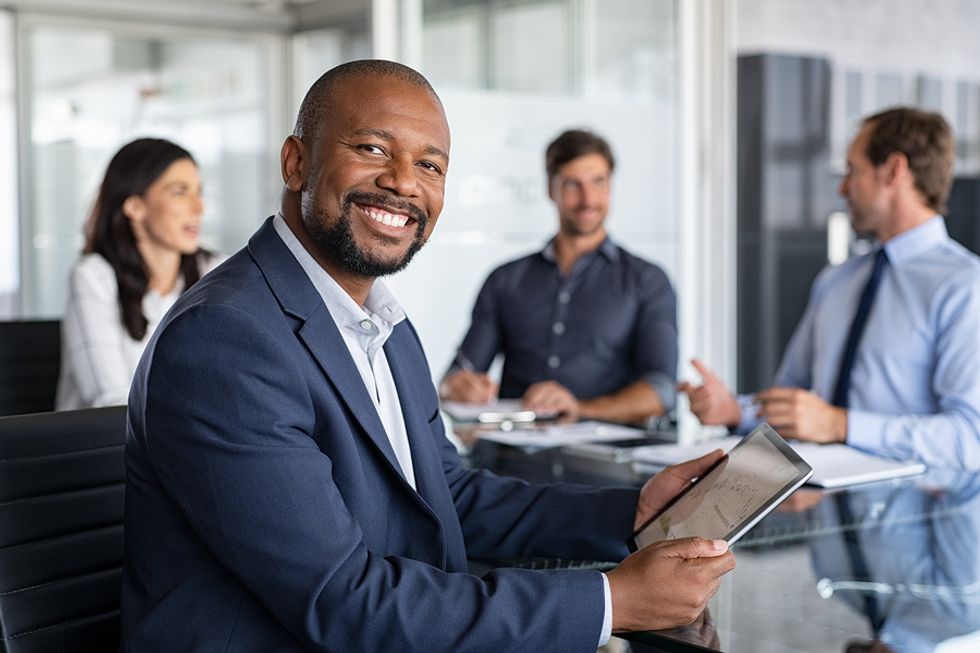 Bigstock
We need a wide variety of personalities and management styles to succeed in business. Only you will know what works best for your own company. However, the main difference between an in-office work environment and a fully remote work environment is social interaction.
Many things are shared or observed in an office setting that cannot be replicated when you are working from home. All of the role plays, best practices, sales tips, and motivational conversations transition to very intentional communications. As a remote worker, your manager sets the tone for your culture, level of engagement, and social interaction.
Sales leaders with an active style of management and engaged with their team will be more successful than their counterparts. The ADP Research Institute conducted a worldwide study involving 19,000 people. Their findings revealed employees were 12 times more likely to be engaged if they trusted their leader.
3. Candidate – Targeting, Messaging, Sourcing, Interviewing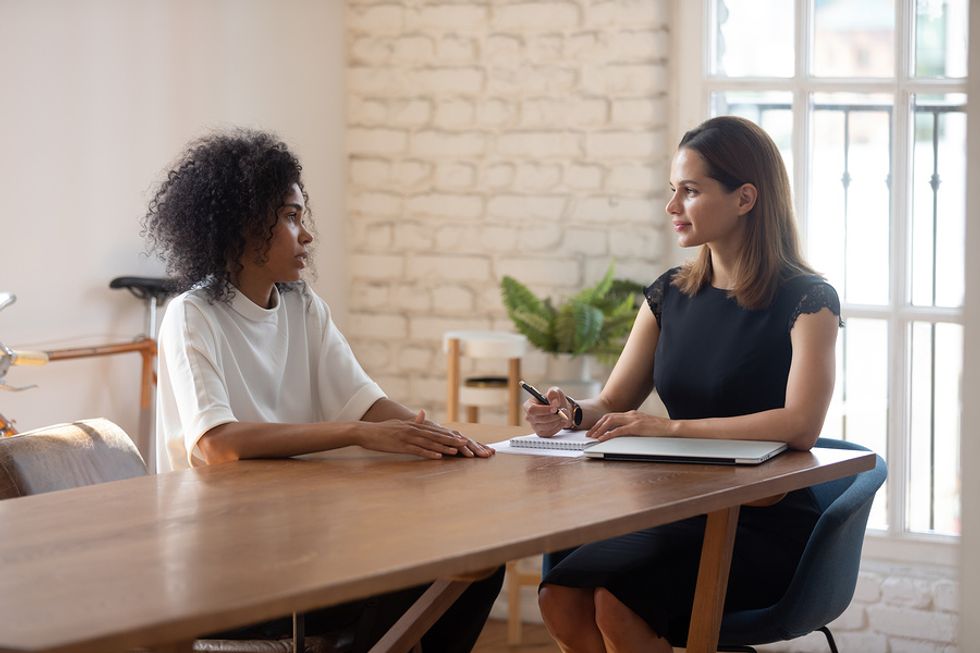 Bigstock
It's crucial to have a job posting that communicates the behavior of a top performer in your sales team. Work It Daily founder, J.T. O'Donnell, discusses the importance of stories in this clip "Why You NEED to Share Stories" for employers not receiving the candidates they desire. Sharing "a day in the life" of a salesperson allows a candidate to envision themselves working in the role.
This storytelling is also effective in spreading the message of your corporate mission and values as well. If you are an organization lacking employer brand recognition, it is essential to craft your recruitment messaging thoughtfully.
In addition to asking your typical common interview questions, we will formulate specialized questions. These are likely the questions that will separate the top candidates from your average individuals. The questions will derive from the brief root-cause analysis you performed in Step #1. An example is provided below…
Objection:The prospect will not schedule a meeting with me, and only wants to know the price. I don't know what to say.
Interview Question:How do you handle situations when a prospect refuses to schedule a meeting with you, and just wants to know the schedule of pricing?
4. Emotional Intelligence Assessment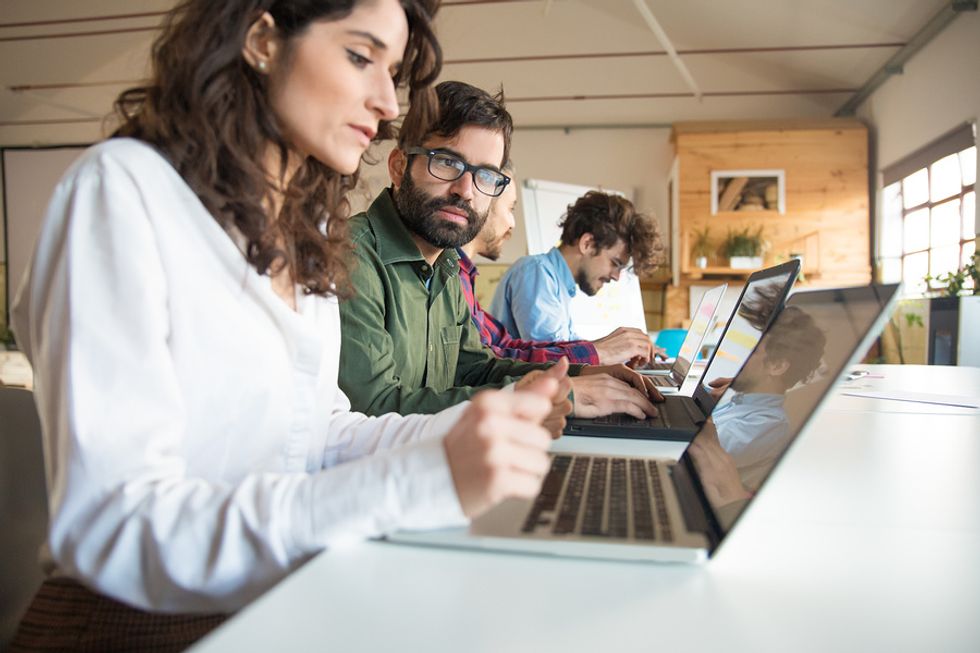 Bigstock
Please throw out the PERSONALITY TESTS, once and for all. Everyone has a personality and your team should be diverse in order to relate to a wide variety of customers.
Personality inventories do not reveal groundbreaking information and are often misinterpreted. They can lead to bias in the workplace where common sense would have prevailed before. Do not find yourself in court as other companies have, including Target. Target Corporation agreed to pay $2.8 million, according to the U.S. Equal Employment Opportunity Commission, due to their biased, pre-employment assessments.
Use something that identifies BEHAVIOR and competency that is relevant to sales, like high emotional intelligence testing. The Society for Human Resources recommends Hogan Assessments, which research shows to be unbiased.
The Hogan EQ Report is accompanied by interview questions, which allow you to instantly validate the information gleaned in the assessment. Likewise, RocheMartin's Emotional Capital Report is similarly formatted, but I have found it contains deeper questions than Hogan's EQ.
I prefer RocheMartin's product because it provides a stronger tool for immediate feedback from the candidate. They are a leader in emotional intelligence testing outside of the U.S.
Overall, these are two assessment solutions that will empower your sales leadership, providing them a clear path to find someone talented.
5. Onboarding – Culture, Goals, Expectations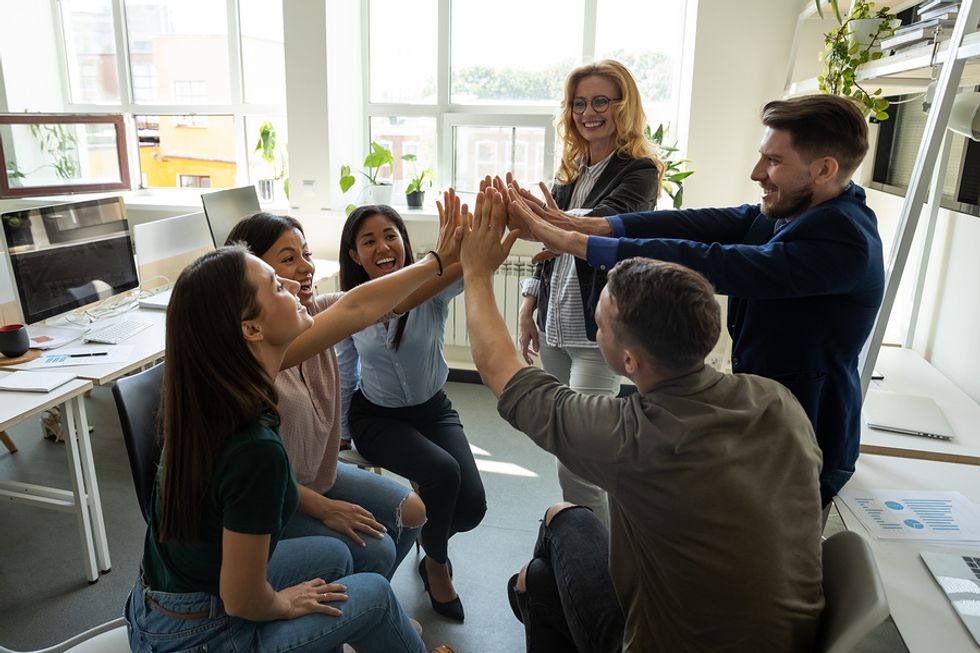 Bigstock
Each day, every one of us lives our lives feeling the impact of the public health events in our area. It will be necessary for you to adjust to the environment you have been provided. Countless research studies confirm that a culture of trust will lead to success.
It is increasingly important to focus your business values on People's Success. If you are not familiar with this management program, LinkedIn family company, Glint Inc. provides a great detailed guide for implementing this in your company, which I've provided: Glint's eBook on People Success
World-renowned career coach, J.T. O'Donnell, provides tips to motivate a virtual team in this video, "Keep Your Virtual Team Motivated." Likewise, I find the most successful virtual leaders are engaged and consistently collaborating, in service to their team. Accountability is key, celebrating the wins and learning from the losses.
Elements Of A COVID-19-Proof Sales Team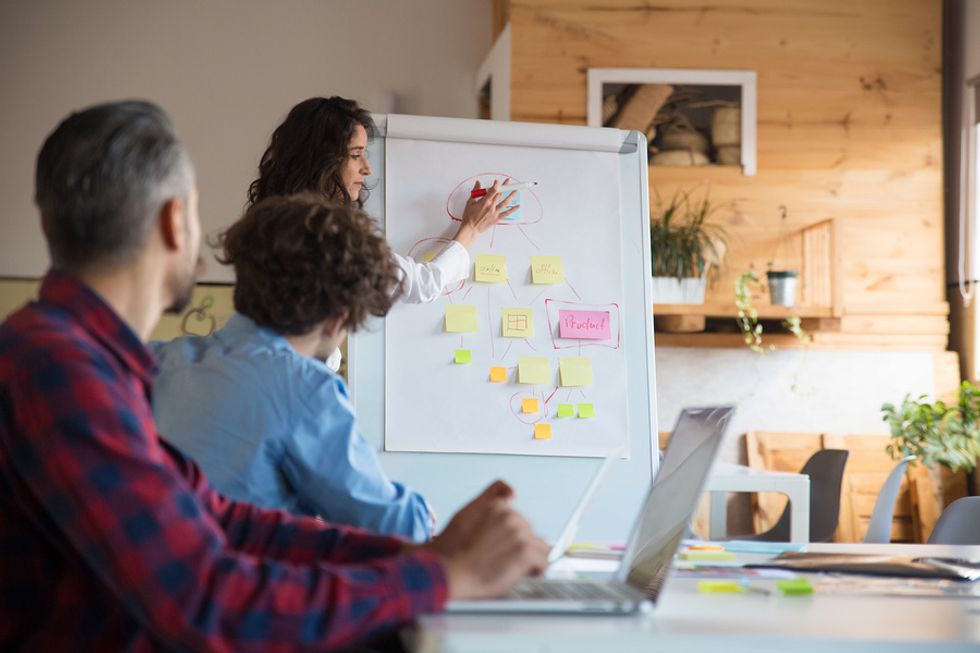 Bigstock
In a recent Harvard Business Review article, Hubert Joly observed, "...we need leaders who have great analytical and problem-solving minds, leaders who are great at making decisions based on facts. But we also need leaders who can demonstrate vulnerability and empathy. It's interesting to observe that many countries that seem to be going through this crisis the most effectively...combine a science-based approach with a more human touch."
Following my five-step plan allows businesses to calibrate sales teams, ensuring the skills necessary to sell in this new world. Or, a business can utilize this plan to start fresh and build from the ground up.
Everyone in the world has been deeply affected by this pandemic, no matter their station in life. Their patience for "pitches" will be limited. It is even more essential to communicate authentically with your customers. The pillars of success rely upon an infrastructure of trust and emotional intelligence. Strong foundation in place, just like a well-built home, your team will continue to thrive and reach its full potential.
Listen To The Podcast Episode...
Looking for a job? We can help! Join our career growth club today and get access to one-on-one career coaching, resume and cover letter reviews, online tutorials, and unlimited networking opportunities—all in your back pocket!
If you want FREE career advice in your inbox, subscribe to our newsletter The Daily Dose!