How I Got An Internship With A Millionaire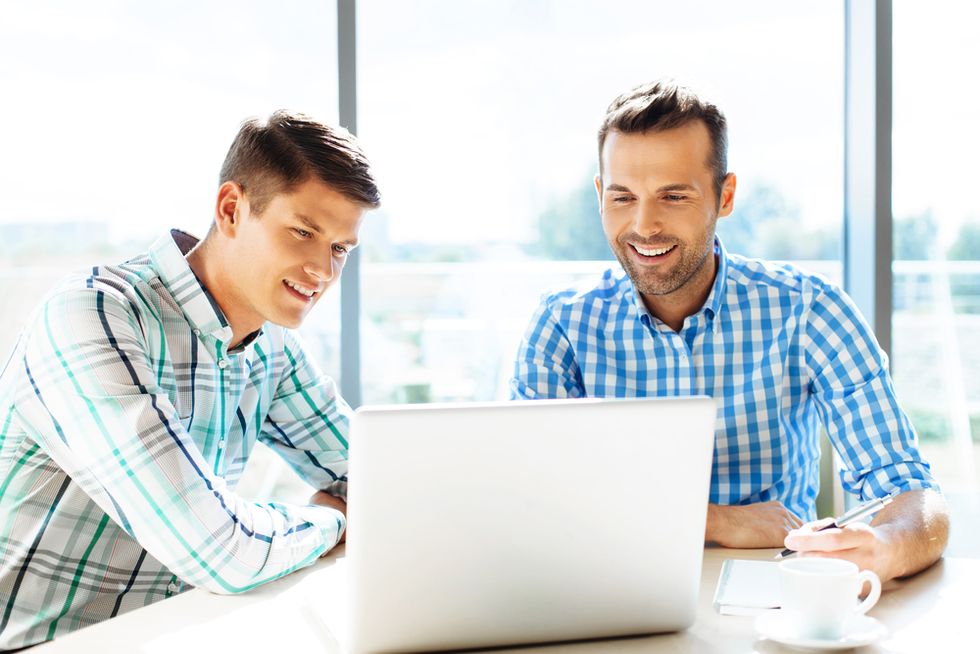 Everyone will admit that working for money is better than working for free. But sometimes, you have to do something crazy in order to make your career dreams come true. Related:How To Turn Your Internship Into Full-Time Employment I want to share a story with you about the one mindset change I made to go from feeling rejected and hopeless as I tried and failed to break into my chosen field, to getting my dream job working for a millionaire. It all started with a sandwich. And a short, simple conversation with a friend. She had just returned from a life-changing internship in Costa Rica, where she spent a month living in a paradise jungle estate working with 20 other young people. I was about to graduate and had no idea how I was going to get into my chosen field. It was a pretty small niche where everyone knew each other, and the skills you needed to do it pretty much had to be acquired on the job. As she was telling me her story over lunch, she shared a piece of wisdom that changed my life forever.
---
"(The guy who hired me) thinks that a great strategy for new graduates is to figure out exactly what they want to do and pick their absolute dream company, and then get their foot in the door by offering to work for free for three months."
I vaguely recalled hearing a similar tidbit of advice at some point from both Robert Kiyosaki, author of the bestseller,
Rich Dad, Poor Dad
, and Tim Ferriss, author of
The Four Hour Work Week
, and not taking it very seriously. But then, months later, I was sitting in a hotel room in Hawaii for an event, listening to a speaker who moved me so much that I knew I absolutely HAD to work for him. He was an incredibly successful CEO of company with a mission that really resonated with me, and he was doing really amazing things for the world. Later that night, there was a party for the event at a local bar, and I wound up introducing myself and getting mentored by this rockstar of a guy for 45 minutes. And at the end of the conversation, he gave me his e-mail and told me to contact him about a position. I had an "in," but I knew that I still couldn't leave anything to chance. I 100% had to work for this guy, and I was willing to do just about anything to make that happen. So, a couple of days later as I was reflecting on our conversation, that tidbit of wisdom from earlier popped into my head. "Just offer to work for free for three months. There's NO WAY he'll say "no" to that!" The unappealing thought that of living on ramen noodles for that time period came up, but it was outbid by the next thought that crossed my mind, which was:
"Dude, within two years of working there, you'll literally be able to do anything that you want."
And, thankfully, that 2nd thought won. Before I could change my mind, I sent him an email offering to work for free for three months. And after a couple of
follow up
emails and the easiest
phone interview
ever, I got the job (he was even nice enough to counter my offer to work for free, and instead gave me a decent starting salary). And now, two years later, I'm writing this blog post... having partnered up in a new business with the guy who originally hired my friend for the internship in Costa Rica, and who that little piece of wisdom that changed my life came from. We're helping other young people get their dream jobs with some of the most amazing companies in the world, and I feel like I've come full circle. See, I can tell you with
confidence
right now that if you're in a place where you're not sure if it's going to work out for you…
It will.Have faith, and keep going.
And when you know for sure that you absolutely have to do something, be willing to offer whatever you have to in order to guarantee that you do. It doesn't have to be a three month unpaid internship, or even working for free. All it has to do is be an irresistible offer… one you know they can't refuse. It worked for me, and it just might work for you, too. For more free information and tips on how to get your foot in the door with your dream company,
click here.
Related Posts
How To Find An Internship
6 Reasons Internships Are A Must In College
How To Make Internships Translate To Employers
Photo Credit: Shutterstock