Job Interviews
Interview Preparation: Stop Sweating Interviews (Literally!)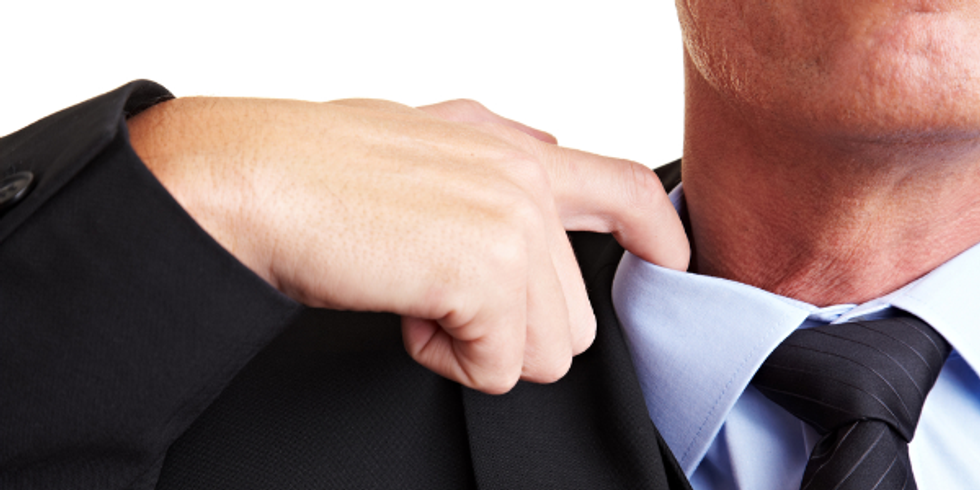 Recently on one of my CAREEREALISM TV shows, I mentioned my Interview Preparation Tool. It's a tool I give people to help them get comfortable and confident with interviewing. Here's a true story to give you an idea of how it works... I actually developed it years ago, when a young college grad, just a year out of school, came to me for help. He was brilliant - seriously. He graduated top of his class from an excellent school, had been highly involved in activities that required heavy brain power, and was now looking for a job in his chosen profession of engineering. So imagine my surprise when I found out he had been temping as a lab technician for the last year. It seems he couldn't get hired. Lots of interviews, over a dozen, but not a single one landed him a job offer.
---
Here's Why...
He was so nervous in interviews he couldn't make eye contact or talk. In fact, the only thing that oozed out of him was sweat. That's right, he was sweating through his suits and serving up clammy handshakes. I could see I had my work cut out for me... but hey, I love a challenge! So, I came up with a questionnaire. A comprehensive list of
interview preparation questions
that are quite common. I sent it to my client and told him to answer each one... BUT there was a catch. He had to provide a story from his personal experience that supported his answer. This was no easy task for this super-smart guy. It took him over a week to come up with answers using examples from his past, but he eventually completed it. I told him to review his answers for the rest of the week and think about why he chose each story. Then we set a time to meet for the big "mock interview." He arrived that day pretty nervous. As soon as we sat down, I saw the beads on his forehead. I reminded him hiring managers are just people. There are no wrong or right answers to
job interview questions
, just your answers - and that now he had them. All he had to do was think of the stories he had chosen during the interview prep and tell them. So, he took a deep breath and we began. It was an amazing thing to experience. As I would ask him questions (which, by the way, I rephrased so they were slightly different than the original), he would pause, but then I would see his shoulders relax and I knew the story had popped into his head. He answered every question. And while he wasn't very verbose or elegant, he was sincere. More importantly, it was clear he was a good employee. Honestly, those are the moments that make what I do the most rewarding job in the world. He not only left our meeting dry, but beaming with pride and excitement. And then the story gets better... He decided to try applying for jobs again that very day. Of course, given his incredible credentials, he got two immediate interviews. The dates were set and I awaited word of his performance. He called after each one and said they went well. No sweating, answers for every question and eye contact with the interviewer. In his opinion, each was a success. He didn't even care if they called him back. He was just happy to have conquered his interview fears. However, the real success came several days later when BOTH companies offered him jobs. He took the one he wanted most and finally started on his career as an engineer.
So, Would You Like This Interview Preparation Tool?
The cost is (drumroll...) nothing! It's FREE and includes 18
interview questions
you must be prepared to answer.
There's a Bonus!
I also include my full-proof interview questions for YOU to ask at the end of the interview. These questions make a great impression on the hiring manager, give you a realistic look at the company's strengths and weaknesses, and even help you learn on-the-spot what the interviewer thinks of you as a candidate for the job. (This tool is a $20 value and won't be FREE forever.) What are you waiting for?
FREE DOWNLOAD ►
Oh, and here are a few articles that will help enhance your interview preparation:
Image Credit: Shutterstock