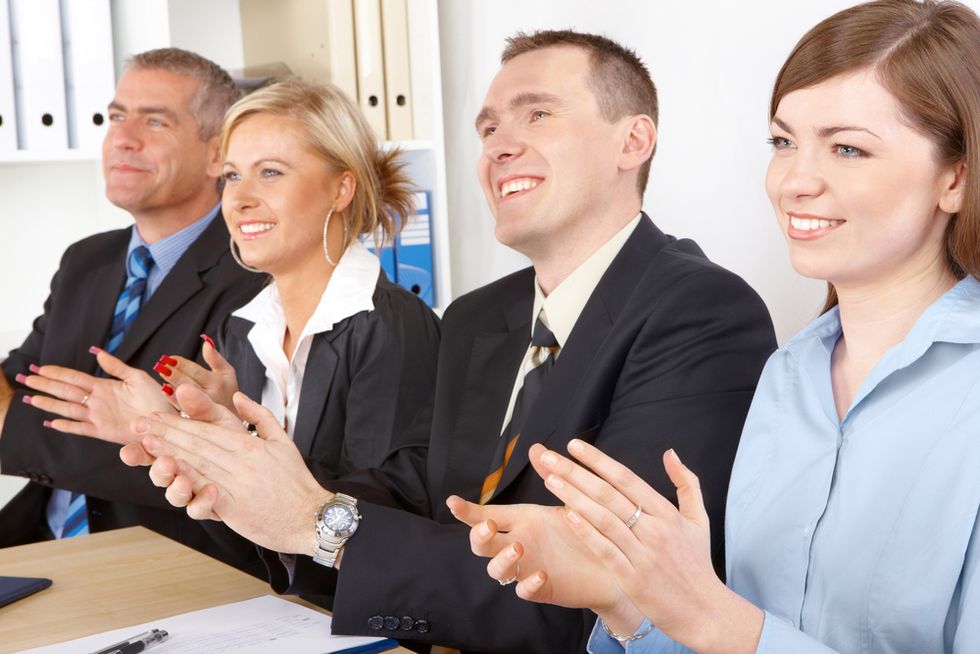 Want to really "wow" the interviewer? Use competitive intelligence. The term refers to pre-information. How does this apply to job seekers? Competitive intelligence is valuable information you can demonstrate to potential employers you have foresight about their product, service, and company. Let's suppose you're applying for a position at a top retailer. You find yourself on an interview panel, and the inevitable question is posed by the interviewer, "WHY do you want to work for OUR company?" In your mind, you compose yourself in the heat of fire and formulate a response that represents competitive intelligence. Whether you are crafting a "sales letter," cover letter, or are promoting your USP (unique sales points) during an interview, find out essential points about your desirable company or business such as:
---
Competitors' distinguishing features, products, and services.
Competitors' strengths and weaknesses.

Example: If you're preparing for an interview, be a sleuth and visit the employer to evaluate what they're doing and not so well. This is not unlike a "mystery shopper." In military terms, it's doing a "recce," by paying a visit to the site. If a visit is not possible, visit an employer's web site/Facebook page and go to the competitor's web pages and see what they are lacking.

After doing preliminary research on the competitor, tell your desirable employer what YOU can offer and how you would improve upon what the competitor is doing.
Present these findings briefly during an interview and then discuss what you would propose to do in the first 90 days of your hire.

Peggy McKee refers to this as the "30/60/90 day" sales technique. Use your competitive intelligence information to apply the ABC (always be closing) tactic to get yourself hired.
If you take this approach, employers will take you seriously as a candidate. Even better, you will hold enough sway for employers to evaluate you or advance to the second round of interviews. Use competitive intelligence to your advantage and slay your competitors!
Photo Credit: Shutterstock