Use This Job Search Plan To Slash Your Time By 50%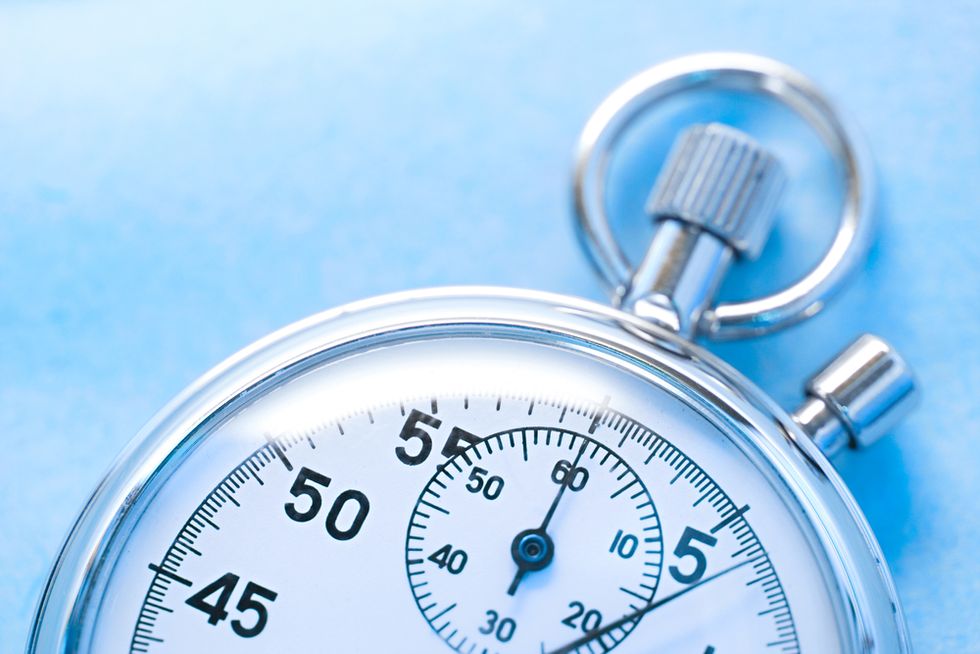 Job searching has changed a lot in this digital age. This job search plan will show you what you need to do to slash your job search time by 50% and save you hours of frustration.
---
1. Get A Professional Resume
Unless you have written a lot of resumes and understand the nuances of Applicant Tracking Systems, keyword density, personal branding, and crafting value propositions, this is the #1 best investment you can make. Your resume is the single most important document in your career and having a resume written by someone who does this for a living will give you a competitive advantage. You should be able to get a great resume package, complete with
cover letter
for $275 to $450, depending on your level. (Get my
Free 10-Point Checklist on How to Choose a Resume Writing Service
).
Over 95% of companies will check out your LinkedIn Profile before calling you. Your LinkedIn Profile has to be optimized for the right keywords, should have a social conversational tone, and should show just enough of your resume to whet the recruiter's appetite for more information so they are compelled to contact you. This is something you may not want to do yourself, so ask your resume writer to optimize it for you. Fees should be in the range of $100-$250 range.
3. Distribute Your Resume
Now that you are confident your resume and LinkedIn Profile distinguish you, it is time to reach out to recruiters and hiring managers. There are only four ways to get your resume in front of people. These are:
Job Boards
Recruiters
Direct contact through networking
Direct contact through direct mail letters (mostly for executives)
Job Boards
Did you know there are over 5,000 job boards? The general job boards like CareerBuilder are not the most effective boards to post your resume. You would do better to post your resume on the niche job boards as they are cheaper for
employers
and generally provide better candidates. You can, of course, post your resume confidentially so your employer cannot see that you are looking. For a great list of vertical and geographical job boards, go to the
International Association of Employment Web Sites
. If you are surfing job postings, use Indeed.com or SimplyHired.com. These job board aggregators show jobs from all the other job boards and give you a single place to find openings. See my article
"How to Make Sure Your Resume is Noticed"
to learn the best way to get the most out of your job board posting.
Recruiters
Recruiters may be a good way to distribute your resume.The first thing you need to understand is that recruiters are paid by the employer, and their loyalty is to them. It is
not
true that recruiters find jobs for people -
they find people for jobs.
It is crucial that you understand this important part because many people just call recruiters and expect help in their job search. A good way to see if you are the kind of person recruiters want is to look at the ads on Indeed.com for your job title. See if they are posted by employers or recruiters. There are some good services that offer e-mail campaigns to get your information to recruiters. These generally run from $150 to $500 and can be money well-spent.
Networking
Networking has always been the most effective way to find a job as employers love to hire someone who comes recommended. That's why companies often pay employee referral bonuses if a person who is referred to them is hired. Most people think networking is giving your resume to as many people as you can and asking them to let you know if there is a job opportunity anywhere. THIS IS THE WORST THING YOU CAN DO because you lose control over the process and end up just sitting, waiting, and hoping the phone will ring. Good networking is asking people for advice. People are much more likely to give you advice than help you get a job. The three steps here are:
Develop an elevator pitch.
Create a list of contacts.
Build a contact plan.
Your elevator pitch is the 20 second statement you would make if you were in an elevator with Bill Gates and you wanted to tell him why you are the best person for a job. It quickly states what you bring to the table. If you need some assistance in crafting this, ask your resume writer to help you.
Create a database of contacts - Use LinkedIn to identify companies and people you want to connect with. In particular, look at the various industry groups and join in discussions.
Build a contact plan with specific and measurable goals - Plan on calling 25 people per week. This is where discipline comes in, but after you have done this a couple of times, it becomes easier. Ask each person who else you should talk to and add them to your database.
Create a direct mail campaign - Finally, if you are a senior executive, you can consider a direct mail campaign to specific firms. There are specialty firms who can do this for you including identifying the companies and contacts that meet your criteria.
Follow these steps and you will slash your job search time considerably.  
Need help with your cover letter?
Sign up to receive your FREE cover letter template & video tutorial!

Photo Credit: Shutterstock