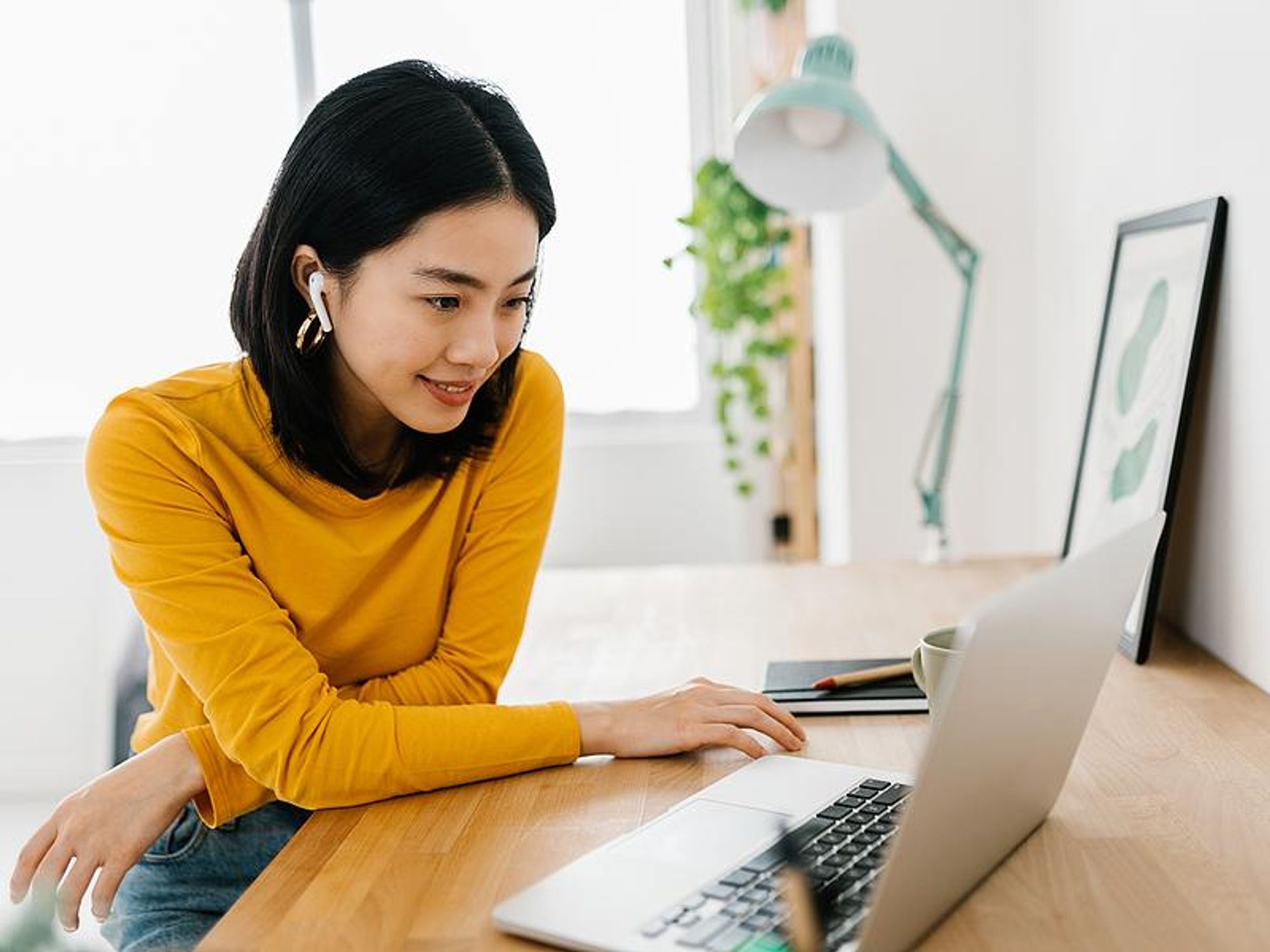 Bigstock
Finding a job is 10 times harder these days, and it's not just because competition for jobs is at an all-time high. If you're wondering how to get the attention of hiring managers and recruiters AND beat the competition, sign up for our next Job Search Accelerator workshop!
---
Join our CEO, J.T. O'Donnell, and Director of Training Development & Coaching, Christina Burgio, for this live event on Tuesday, November 15th from 2-4 pm ET.
Understanding and embracing the latest professional job search trends is what you need to do to land a job.

Ask yourself the following:
Is your resume making you look overqualified, narcissistic, desperate, or old school?
Is your LinkedIn profile set up correctly to ensure recruiters will find you AND want to contact you?
Do you know how to write a "connection story" and use it to get a job interview?
Are you conducting a "proactive" job search so recruiters and hiring managers come to you?
This high-impact workshop will help you with all of the above—and offer so much more.
Why Should You Attend?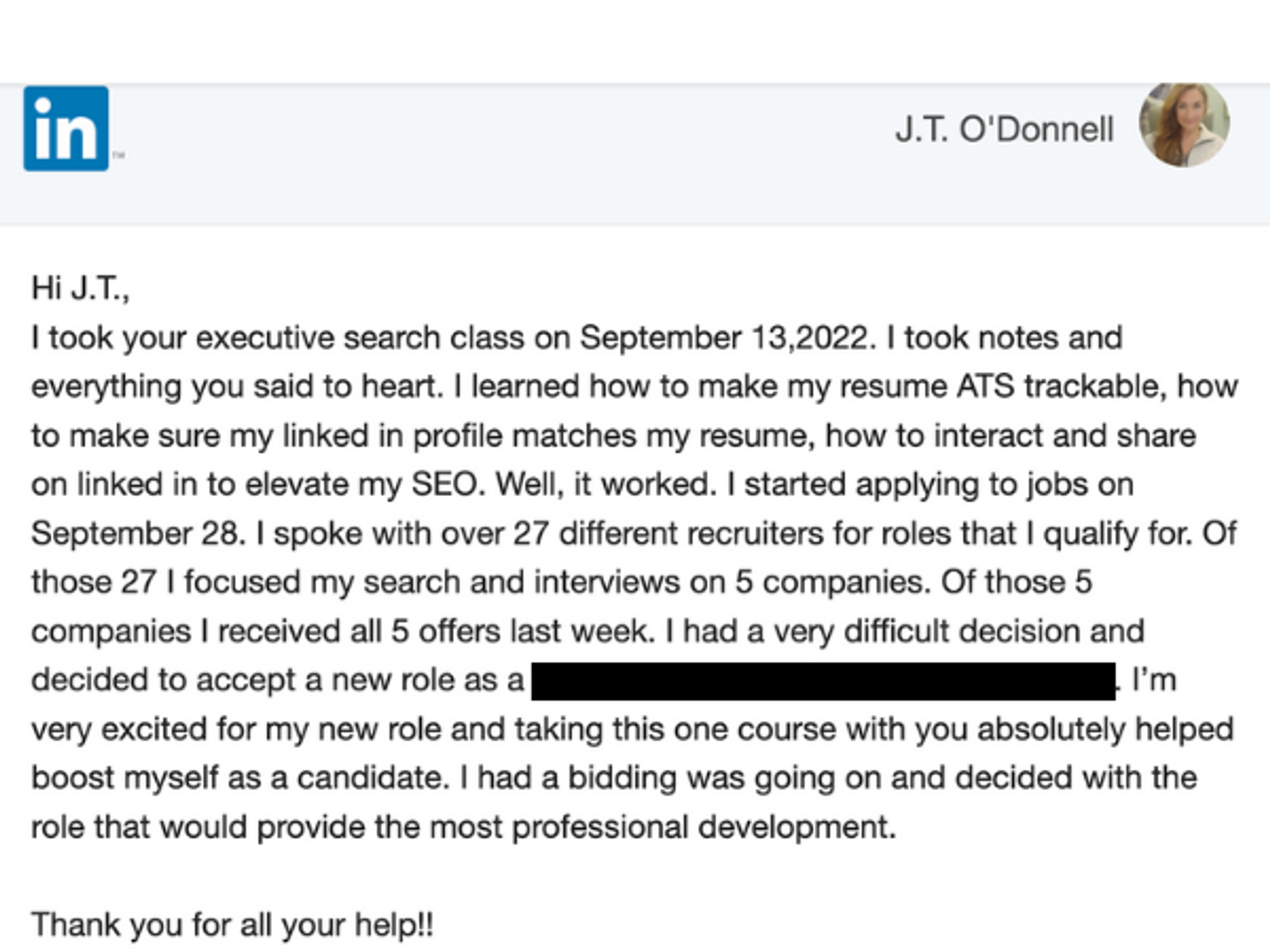 Over 100 professionals have taken this class in the last four months, and the testimony above is from just one of those attendees. They had job search success after attending one of our workshops. We guarantee you will too!
Save Your Spot!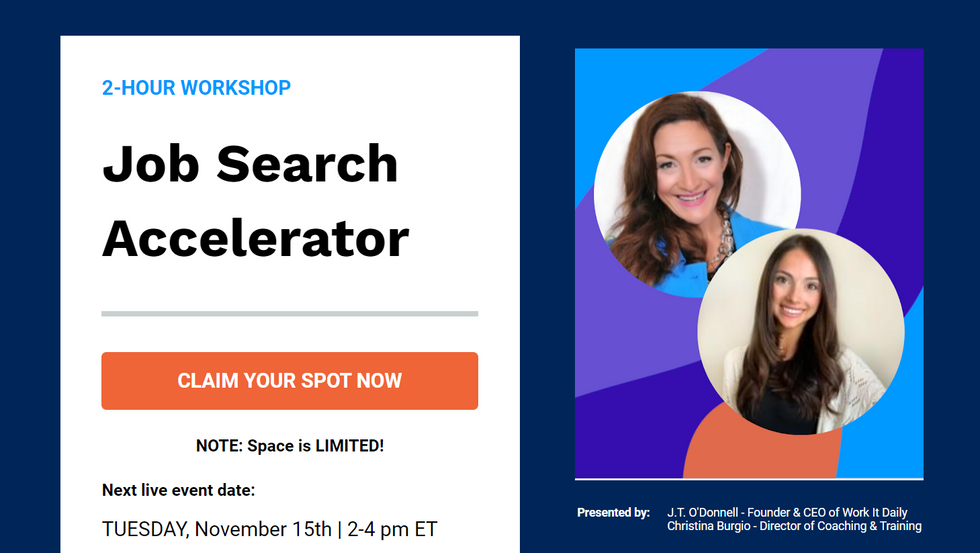 Next live event date: Tuesday, November 15th | 2-4 pm ET
Where: Zoom (We'll provide the link)
Why: Because you don't have to job search alone! (BONUS: Get $250+ of courses & coaching - included with purchase)
How Much: $199 per ticket
Each *live* workshop includes:
A 2-hour event taught by the founder and CEO of Work It Daily, J.T. O'Donnell, and her Director of Training & Coaching, Christina Burgio. Together, they host the session on Zoom so you can ask your questions and get feedback in real time.
Each participant will also get access to (6) premium job search courses (A $200+ value):

- Job Search Plan
- Resume Plan
- LinkedIn Plan
- Cover Letter Plan
- Interview Prep Plan
- Mastering Networking
Also includes (1) month of private one-on-one online coaching so you can have your materials reviewed by one of our trained experts (a $59+ value).
Plus a workbook and access to the event recording will be sent to you post-session so you can go back and replay it as needed.
Can't attend live? That's okay! Sign up and we'll email ALL of the above to you after the session is over.