Instagram
CrowdStrike is on a mission to stop cybersecurity breaches and is looking for innovative talent to add to its global workforce.
Interested? Here's some information about working at CrowdStrike.
---
What Is CrowdStrike?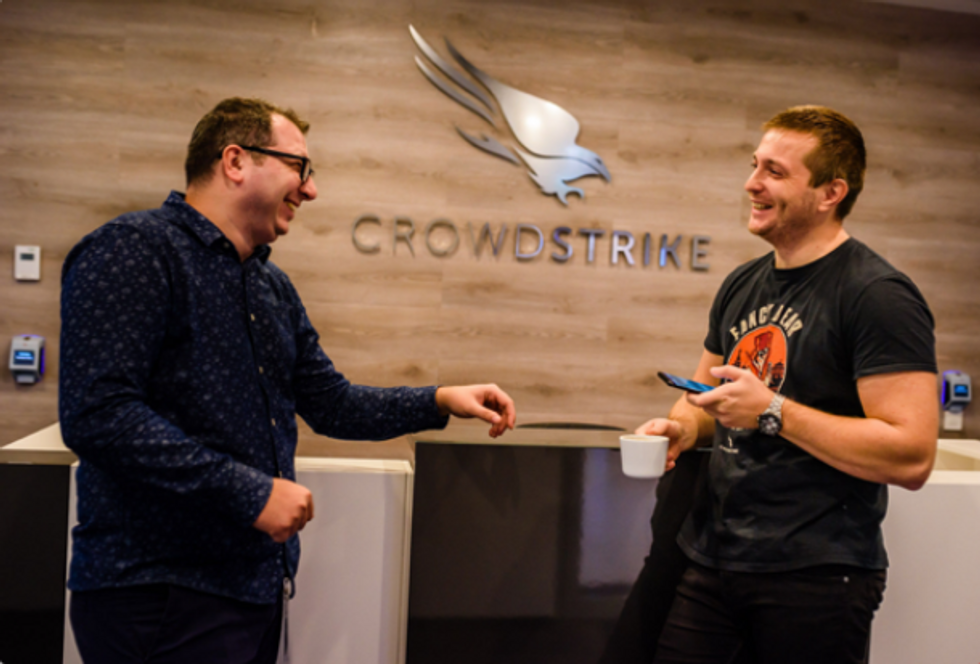 CrowdStrike.com
CrowdStrike is a leading cybersecurity company protecting customers from all cyber threats by leveraging its security clouds to stop breaches. CrowdStrike was founded in 2011.
"CrowdStrike immediately brought a threat perspective, effectiveness, scalability, and flexibility never seen before in the industry – seamlessly aligning People, Technology, and Processes. The CrowdStrike Falcon platform has revolutionized enterprise security for the cloud era. Its single lightweight-agent architecture leverages artificial intelligence (AI) and offers real-time protection and visibility across the enterprise, preventing attacks on endpoints and workloads on or off the network," the company states.
CrowdStrike is a remote-first company. The company is headquartered in Sunnyvale, California, and has offices around the world, including India and Romania.
CrowdStrike is used by:
44 of 100 Fortune 100 companies
37 of 100 top global companies
9 of the top 20 major banks
5 of the top 10 largest healthcare providers
7 of the top 10 largest energy solutions
Job Opportunities At CrowdStrike
@workitdaily

Reply to @kittycrushh 300+ remote jobs #letsplay #finalsszn #hiring #workitdaily #remote #workfromhome
Being a global company, CrowdStrike finds that employing a remote-first workforce goes a long way towards acquiring the talent the company needs while meeting the needs of its customers.
"The world is our office. As a purpose-built remote-first company, we believe cultivating a connected culture for every employee, no matter where they are in the world, is a key ingredient in building a high-performing, diverse company," the company states.
Common job openings at CrowdStrike include career opportunities in sales & marketing, professional services, intel & R&D, engineering & technology, human resources, finances, and legal, to name a few departments.
The job interview process at CrowdStrike varies by position, but candidate reviews on Glassdoor.com indicate there's a phone screen, technical assessment, and at least two rounds of interviews.
What It's Like To Work At CrowdStrike
CrowdStrike has received recognition for both its products and company culture, including recognition from Forbes, Great Place to Work, LinkedIn, Workday, and CNBC. CrowdStrike has a culture score of 4.3/5 on Comparably.
Our culture is built on the principles of autonomy, flexibility and trust, fostering a diverse, inclusive and supportive work environment that enables our people to push the boundaries of what's possible," the company states.
Being a global company, CrowdStrike has a diverse clientele and the company puts a lot of effort into having a diverse workforce. The company focuses on diversity, equity, and inclusion through employee resource groups, internal development programs, allyship training, speaker series, and networking opportunities.
Some of CrowdStrike's benefits and perks include:
Unlimited vacation
Flexible schedule
Wellness programs
Competitive healthcare/401(K)
Parental leave
Careers At CrowdStrike
If you're interested in working at CrowdStrike, visit the company's careers page to learn more.