Are you looking for flexibility in your career with the opportunity to be on the cutting edge of technology?
You may want to consider a career at Twilio. Here's a snapshot of what it's like to work there.
---
What Is Twilio?
Twilio is a cloud communication platform that prides itself on powering the future of business communication by enabling phones, VoIP (Voice over Internet Protocol), and messaging to be embedded into web, desktop, and mobile software.
"Twilio has democratized communications channels like voice, text, chat, video, and email by virtualizing the world's communications infrastructure through APIs that are simple enough for any developer to use, yet robust enough to power the world's most demanding applications. By making communications a part of every software developer's toolkit, Twilio is enabling innovators across every industry — from emerging leaders to the world's largest organizations — to reinvent how companies engage with their customers," the company mission states.
Twilio was founded in 2008 and is headquartered in San Francisco, California. Twilio has a global workforce with 26 offices in 16 countries, including remote work positions.
Some of Twilio's well-known clients include Lyft, Shopify, Netflix, Zendesk, eBay, and Intuit, to name a few.
Job Opportunities At Twilio
@workitdaily

Repost to make sure all job seekers see this amazing opportunity! #jobportalabroad #jobtok #crowdcheers #hiring
Common job openings at Twilio include career opportunities in accounting, administration, business intelligence, business operations, consumer trust, software engineering & design, customer success & experience, engineering, finance, sales, IT, marketing, and human resources.
The job interview process at Twilio varies by position but typically includes a phone screen by a recruiter, a technical assessment, and interviews with multiple Twilio team members.
What It's Like Working At Twilio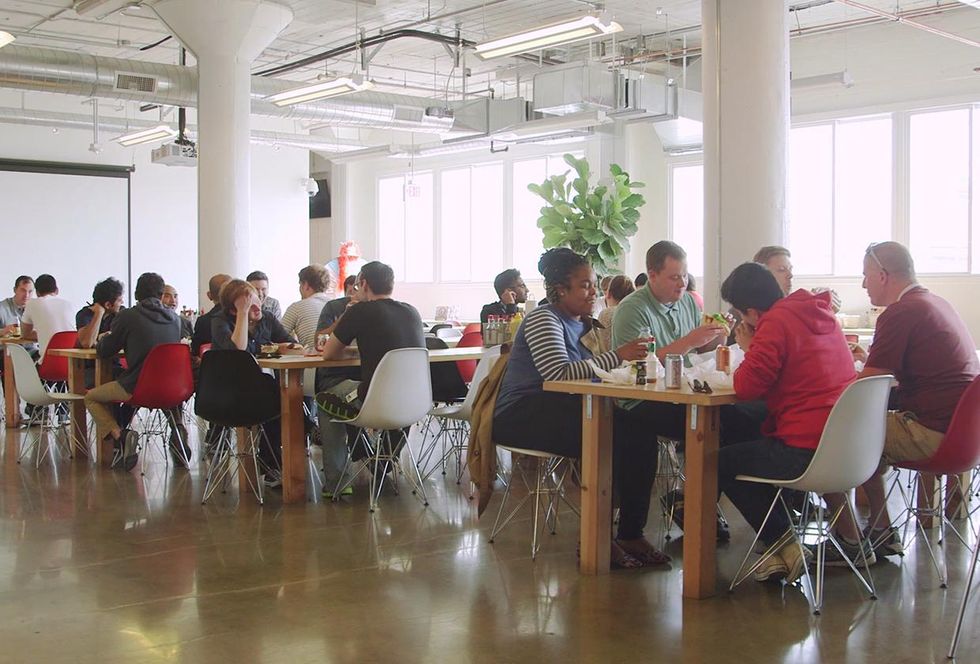 Twilio has a culture score of 3.8/5 on job board website Comparably and was recognized as a great place to work by the Great Place to Work Institute in 2020. The company has also been recognized for its technology and efforts in diversity by Fortune.
"We strive to build equity, equality, and belonging to make communication more inclusive for all," the company states on its website.
Twilio puts a lot of effort into programs to help grow its workforce, including:
Twilio Students - Internship and grad program that helps students grow into professionals.
Twilio Hatch - A six-month software engineering apprenticeship program for underrepresented backgrounds.
Twilio After Hours - After work events focused on diversity and bringing multiple groups of employees together.
Other benefits and perks at Twilio include:
Generous vacation time
Parental leave
Comprehensive health programs
Catered meals (at some office locations)
Careers At Twilio
If you're interested in working at Twilio, visit the company's careers page to learn more.