Are you interested in a company that cares about its mission and has a strong reputation for company culture? A job at HubSpot may be the right fit for you.
---
Who Is HubSpot?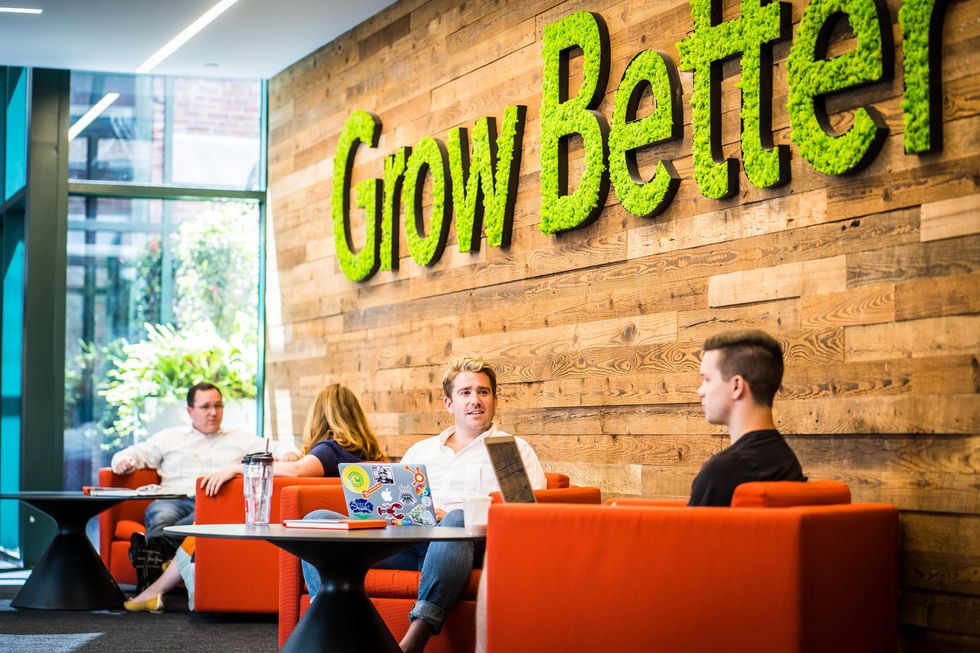 HubSpot is a leading customer relationship management platform that provides software and support to help businesses grow better. HubSpot's platform has the tools and integrations to help businesses of all sizes with marketing, sales, content management, and customer service.
HubSpot was founded in 2006 and is headquartered in Cambridge, Massachusetts. The company has over 3,900 employees in 11 global offices, including a robust remote workforce.
Who Is HubSpot Currently Hiring For?
HubSpot is divided into teams and jobs at the company are under the following categories:
Product & Engineering
Marketing
Sales
Customer Success
Business Enablement
People Operations
Finance
In addition to having the necessary skills for the particular job position, HubSpot is very focused on hiring people that will add to its culture with their unique ideas and backgrounds. The company also features many positions where college degrees aren't required, and the company is very welcoming to job seekers with career gaps or those making a career change.
The interview process at HubSpot starts with a recruiter phone interview, then a take-home assessment. Those who make it past the initial stages of the process then have a phone interview with the hiring manager. The final stage is a Zoom interview with 3-5 HubSpotters.
Why Work At HubSpot?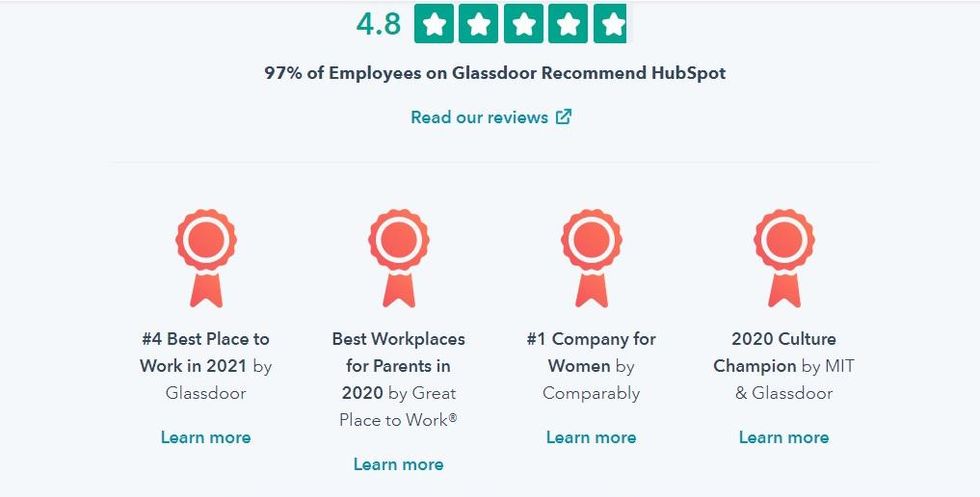 HubSpot has built a strong company culture and this is reflected in the number of awards it has won over the years.
The company has been a regular on job review website Glassdoor.com's annual "Best Places to Work" list since 2014, earning the top spot in 2020. The company has also won several other company culture and industry awards through the years.
HubSpot has a culture code and values that it likes to instill in all of its employees, but also encourages each office, including its remote workforce, to develop its own unique culture. HubSpot was doing remote work long before the COVID-19 pandemic and gives its employees plenty of schedule flexibility.
Other perks and benefits at HubSpot:
Unlimited vacation
Four-week sabbatical after five years of employment
Parental leave (16 weeks paid leave to primary caregivers and 6 weeks to secondary caregivers, as well as egg-freezing benefits to help give women more support)
Ongoing training and leadership development opportunities
Tuition reimbursement
Search Careers At HubSpot
If you're interested in working at HubSpot, visit the company's careers page to learn more.