7 Reasons Why You Need A LinkedIn Routine – Employed Or Not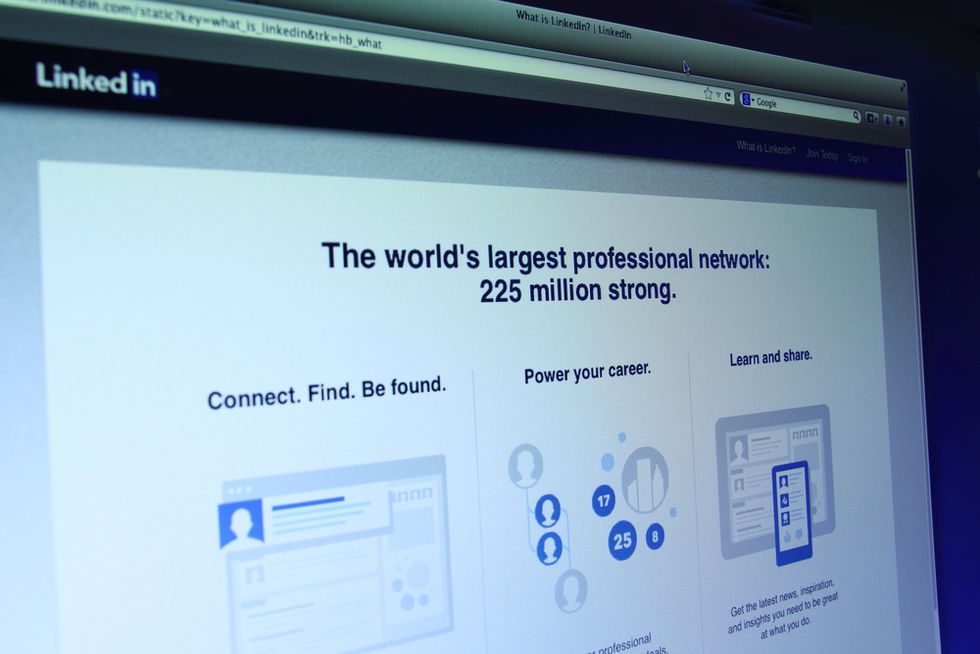 As a Job Search Coach, one of the most common mistakes I see professionals making is spending too little time on LinkedIn. Yet, not only is LinkedIn a powerful job search adjunct; it's also a formidable career management tool. Consider these statistics:
---
LinkedIn is the #1 candidate sourcing tool used by recruiters.
96% of recruiters use LinkedIn to source candidates for open positions.
Most adults change jobs every 2-3 years on average for a total of 8-10 job changes throughout their working lives.
If frequent job changes are a fact of life (and they are), and if recruiters and hiring executives are hanging out on LinkedIn in droves (and they are), then doesn't it make sense for you to do the same, whether you're employed or not and actively job searching or not? It most certainly does. In fact, I recommend that
unemployed
job seekers
spend 3-4 hours per week on LinkedIn. For those who are in active search while employed, 1.5-3 hours per week will do. And for those who are employed but not seeking work, 1.5-3 hours per month will be sufficient for
proactive
career management. The bottom line is that as a professional you need LinkedIn for job search support or career management regardless of your employment status. Here are seven reasons why you need a LinkedIn routine - whether you're employed or not:
1. LinkedIn Changes Frequently
LinkedIn management is fond of making frequent, unannounced changes to the social media giant's system, look, and features. If you don't want to be left out of the loop or to appear not to care, you need to stay active on LinkedIn to keep your profile looking current and relevant. Keep in mind that, as a result, the strategies that work today on LinkedIn won't necessarily work tomorrow. Therefore, it's important for you to stay abreast of LinkedIn changes.
2. Not Updating Your Profile Regularly Can Hurt Your Searchability
LinkedIn profiles that aren't updated frequently slide in search rankings.The technology that runs LinkedIn is a massive database, and databases have a built-in preference for fresh data. If 2 people have identical backgrounds, work histories, academic credentials, and key words in their profile, LinkedIn will rank the one with a more recent update higher. To keep your profile ranking high, leverage regular status or profile updates – once a week if you are in active search or once a month if you are in career management mode.
3. Status Updates Keep Your Candidacy And/Or Career Brand Front-Of-Mind
Found on your profile's Home page, the status update feature allows you to share your career brand with your
network
without sending them a formal message. It also shares your update with the entire LinkedIn membership. By designing short updates or using this feature to comment on articles or blog posts, you can create buzz about your candidacy or shape
recruiter
perceptions long before you start looking for your next opportunity.
4. Keywords Are Constantly Changing And Evolving
Just because you load your
LinkedIn profile
with key words once doesn't mean you never have to do so again – quite the contrary is true. Key word trends change over time and new words, methodologies, certifications, and phrases are constantly emerging. Whether you're employed or not, it's inherently wise to monitor key word shifts in your industry and replace or update those used in your profile on an ongoing basis. Make sure, for example, that you use the full complement of 50 skills LinkedIn allows you in their Skills & Expertise section.
5. Fresh LinkedIn Content Boosts Your Google Ranking
A key word-rich profile will elevate your standing with Google. Why does that matter? Because LinkedIn limits search results based on the size of the searcher's network. Conducting a LinkedIn search via Google (known as X-raying into LinkedIn) produces more results, which in turn means that getting noticed by Google can help enhance your access to career opportunities.
6. Participating In LinkedIn Groups Will Help Your Brand Stand Out
Groups are one of the most powerful LinkedIn features; gaining visibility in key groups helps you gain visibility for your career. Since groups evolve over time, staying on top of your group memberships requires a little weekly homework to read post digests, catch up on discussions, and identify ways to help your brand stand out.
Read my recommendations on how many and which groups to join
.
7. Proactively Managing Your Network/Profile Is Good Branding
Proactive management of your network, invitations, endorsements, and testimonials makes you look good. Taking weeks to months to respond to messages, invites, and testimonial requests or failing to reciprocate endorsements when appropriate are the actions of a career isolationist. Staying on top of these activities, on the other hand, makes you appear to be on the ball, synced in to what matters, and investing energy in your career. Which sends the better message to prospective employers? LinkedIn is a powerful recession-proofing strategy when used wisely. Why not invest in periodic "maintenance" to fine-tune your online presence? A great LinkedIn weekly routine includes so much more than accepting your most recent connection invites:
Create a status update.
Review your profile's key words and add or upgrade as needed.
Accept relevant invitations to connect with a personalized message.
Review your group memberships and stay involved in those that offer you the most relevant benefits.
Review weekly group discussions and look for 1-2 to which you can offer advice, insight, or comments.
Reciprocate endorsements when appropriate and relevant to do so.
Thank those who endorse you with a personalized message.
Solicit testimonials on an ongoing basis; don't wait until you need them.
Review the automated updates LinkedIn sends you about your network. Send personalized congratulatory messages to connections reporting happy news.
Source new recruiters, hiring executives, and influential contacts to connect with and follow.
Source new companies to follow and leverage your network to build inroads to hiring executives.
Manage relationships with key connections by periodically offering valuable resources or information without waiting to be asked.
By investing mere minutes a day in your managing your career, LinkedIn can help you build bridges to prospective opportunities long before you need them. By investing a few hours a day on LinkedIn during an active job search, you can transform your online connections into "Brand You" advocates. What have you got to lose?
This post was originally published at an earlier date.
Photo Credit: Shutterstock