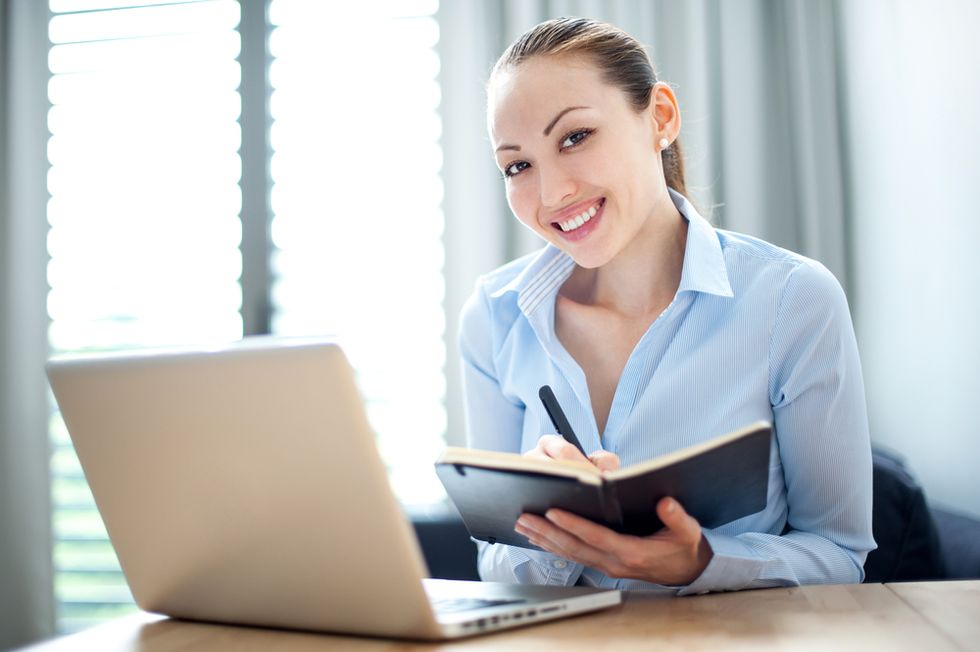 When I left the solar industry in 2003 to pursue other things, I didn't have LinkedIn to help me out. So, my conversations went something like this, "I see you have experience selling solar panels in Kathmandu. I'm not sure you'd be a good fit for our software company." The issue is that, even if you know what those transferable skills are, it can feel overwhelming when finding ways to communicate them on LinkedIn. Read this article to make sure that while in career transition, you are maintaining a consistent online reputation for your brand.
---
3 LinkedIn Tips For Career Changers
Here are three things you can do on LinkedIn to better communicate what you WANT to be doing, and help you move away from what you USED to be doing:
1. Use Your LinkedIn Headline To Indicate What You Want To Do
You are who you say you are. In 1997, Tom Peters wrote, "You're not defined by your job title and you're not confined by your job description." in his seminal
article in Fast Company
. Just because you aren't paid by a company to do a certain job function, doesn't mean you can't call yourself that job function. Let's say you were an accountant and now you want to be a project manager. Go to your LinkedIn headline and call yourself a project manager. Sure, it might feel incongruent at first. But if you think about it, then why aren't you a project manager? You love the work. You're good at it. You have skills that make you qualified. And, the best part is, since you now call yourself by the new title, employers looking for one of you will more likely find you when they search on LinkedIn. If you were an employer, would you search up someone using this term, "ex-accountant turned project manager," or would you just search for project manager?
2. Use The Zip Code Of The Place You Want To Be
Think about a job board. What are the two pieces of information you would use? If you said, "job title and location," then you're right. The same is true for an employer when they search for talent: job title and location. If you are trying to move careers, you need to be prepared to move locations. Mobility is the number one reason why we have such high unemployment rates... people are unable (or unwilling) to move to locations that are hiring. If you've accepted the fact that you are going to have to move cities to get the best opportunities, then make sure you edit your LinkedIn profile to reflect the new city... yes, even before you've moved there. Let's say you live in Utah, but want to move to Dallas because there is more telecom hiring. If your profile says Dallas (the new location), employers from Dallas will see your profile when they conduct searches. If you keep a Utah address, and you know Utah isn't hiring for telecom, kiss your chances of getting discovered goodbye. Tip: If you don't have an address yet in the new location, just enter a zip code.
3. Add Recruiters To Your LinkedIn Network Strategically
I'm all for eating one gourmet cookie rather than a bag of bad cookies for the same price. However, when it comes to your network, size matters. In particular, having lots of recruiters who specialize in your new career in the location you want to work in matters more than almost any other factor. And believe me,
most recruiters are on LinkedIn
. Most recruiting firms specialize in a job function or industry. They are paid by companies in that industry to find talent. Therefore, guess who's in their LinkedIn network... the people you also want to be in touch with. Furthermore, recruiters want you in their network, since they might want to pitch you for a position. So, when you add a recruiter whom you've never even met before, they're very likely to accept your invite.
Learn More Advanced LinkedIn Strategies
For more unconventional advice on taking your career to the next level, check out my webinar, "3 Secrets to Getting Hired with LinkedIn" where I reveal some of the most powerful online tools. This is a FREE training session packed with actionable, step-by-step information so you can get hired fast! Some of what you will learn includes:
Avoiding the pitfalls of coming across as "unprofessional" online.
Positioning yourself as a "job magnet" - it's not what you think!
Exactly what you need to do to be found FASTER by recruiters and hiring managers.
Ways to overcome (and even remove) some of the deadliest biases out there: age discrimination, unemployment, changing industries and more... and even leverage them into strengths!
PLUS a Q&A at the end.
WATCH NOW ►
Related Posts:
Why You're TERRIFIED To Find A New Job (Even If You're Completely Miserable)
Use This Simple Trick To Get A Job When You Don't Have Any Experience
Tuesday Talks: Start Your Presentations With A Scene
Photo Credit: Shutterstock