3 Little LinkedIn Tweaks Recruiters Are Begging For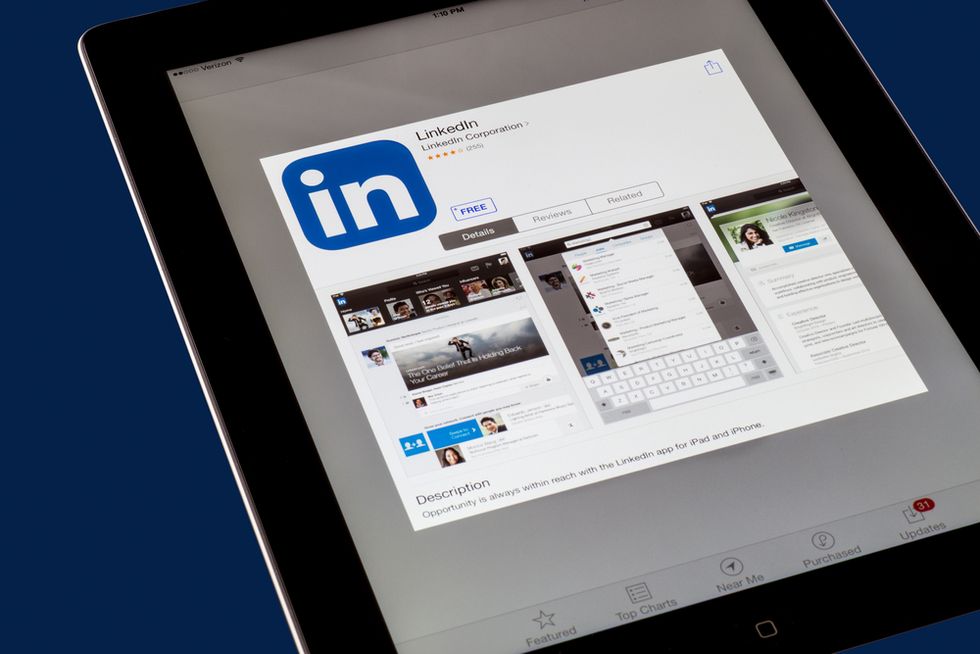 I bet you wouldn't be surprised if I told you how important your LinkedIn profile is... because you already know. Related:How Recent Grads Can Leverage LinkedIn To Get A Job That LinkedIn profile - with your smiling face (hopefully) - is going to show up at the top of Google the moment your prospective employer searches for you online. Which they definitely will. So, we're going to cut straight to the chase, and assume you've already got a decently complete LinkedIn profile built. By the end of this article, you'll receive three small tweaks you can apply immediately to boost the impact of your LinkedIn profile significantly, so you'll...
---
Be easier to find for recruiters
Be more appealing to employers
Be more attractive to the right kind of employers
The Right Kind of Employers
We'll get to these three small, yet powerful tweaks in a moment, but first I want to give you a small bonus... a priceless tidbit of information that changed my life, and could change yours, too… Be unemployable. Not in the sense that you don't shower for weeks, and then walk into a job interview carrying a stolen pet monkey... But be unemployable in the sense that not just anyone can hire you. See, we get from others what we accept. If you accept a crappy job, then you're telling yourself that you're only worth a crappy job. If you accept an 80 hour a week job that makes you miserable, then you're telling yourself that you deserve to suffer. But you deserve better. So, only apply for, consider, and accept jobs with the right employers - The ones who respect you, pay what you're worth, and empower you to achieve your career goals. As a bonus to help you apply these tips and get a job you love,
here's a free resource guide
with 14 sites listing opportunities the right kind of employers.
3 Little LinkedIn Tweaks Recruiters Are Begging For
Here are a few tweaks you should make to your LinkedIn profile.
1. Create A Winning Headline
Your headline, the first thing people see, is your most current job title by default. What a terrible use of prime property! Instead, include a benefit statement of what you want to be found for. It can work wonders for recruiters and potential employers searching for you. For example, rather than "CEO & Managing Director," you could use "CEO & Managing Director - Building High Performing Sales Teams that Align With Corporate Values." Including keywords you want to be found for will help recruiters find you, and a meaningful headline like this will get you noticed. What a small, yet powerful change that is, isn't it?
2. Prove Your Value With Recommendations
It's great to say you have the skills and experience to get the job done. Support from other credible people backing that up is better. Many people don't take advantage of LinkedIn's recommendations feature, yet this is one of the most important things you can do. So, reach out to a few people in your network that you would love to get a recommendation from. Highlight a few key points you'd like them to touch on, and offer to write one for them as well. It's a win-win situation, and you'll have solid proof that you're as valuable as you say you are.
3. Use Keywords You Want To Be Found For
There are two reasons why this is super important: First, recruiters search for employees by keyword. So, if you want to get found for new opportunities, then include the specific words you want to be found for throughout your profile. Second, if you've applied for a job and the hiring team looks through your LinkedIn profile, they'll see the keywords they're looking for, which will significantly increase your chances of getting an interview.
The Next Level…
Now, after applying these three tweaks to your LinkedIn profile, you've got a great advantage. Yet there's still work to do to get your dream job, and even more powerful ways to get the attention of your dream employer. That's why I put together a
free video
sharing the best job seeking tips of the man who helped me get my dream job a couple of years ago. He's my friend and mentor, and he's founded a new list of 500 GameChanging companies - like Google, Zappos, and Etsy - who are making a difference in the world as well as a profit. Make sure you apply these tips to get a job with an employer that treats you like the valuable person you are, and check out our
free video
for more great tips on how to get your dream job with one of the best companies out there.
Related Posts
4 Ways To Strategize Your Job Search On LinkedIn
3 Quick Tips For Keyword Optimizing Your LinkedIn Profile
How To Take Advantage Of LinkedIn College Alumni Pages
littleny
/
Shutterstock.com