Resume
5 Tips for a Strong Medical Affairs Leadership Resume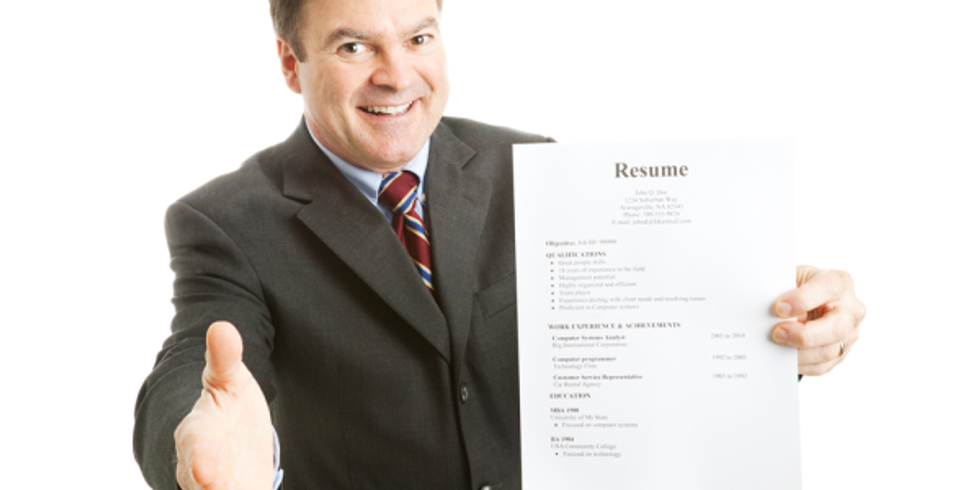 Planning to leverage your business and clinical expertise to pursue a Director or VP Medical Affairs position? A compelling Medical Affairs resume has evolved far beyond a list of clinical and leadership roles. Instead, you'll need to prove your skill in bridging the gap among medical teams, executives, and marketing interests, incorporating a clear message of industry acumen and effectiveness (as well as revenue results). To attract employers in pharmaceutical, nutraceutical, or medical device industries, an effective Medical Affairs leadership resume will incorporate these elements:
---
1. Your strategic leadership capabilities.
Medical Affairs executives, particularly Vice Presidents, combine commercial-side business meetings with a charter to supervise research strategy, manage clinical studies, and validate scientific claims supporting specific products. As shown in this
VP of Medical Affairs sample resume
, you'll need to explain how your
leadership
influence has created successful product rollouts, or fostered increased understanding between commercial and clinical groups. In addition, you'll want to describe strategic planning and forecasting activities that affect your division or company, including details of R&D roadmaps or studies related to market direction.
2. Your revenue Impact.
Often, the quality of research studies and the directives issued by executives can shape market adoption,
and in turn, revenue
. On a Medical Affairs resume, it's important to show how your work created a percentage gain in market share – especially in cases where product quality is verified after facing market challenges. Remember that figures carry the most weight in a leadership resume! If you can't mention direct revenue numbers, consider describing the scope of your role in more general terms (such as "multimillion-dollar revenue") to help
quantify
the results.
3. Clinical background.
Many Medical Affairs Directors or Vice Presidents offer extensive clinical expertise (such as a background in R&D, clinical practice, or medical school). Employers such as major pharmaceutical firms usually seek clinical experience among
executive
staff, expecting to see prior jobs as Medical Scientist, Physician, Resident, or R&D Project
Leader
. However, they'll also look for your ability to interact with commercial-side leaders. Frame your clinical experience in simple, summarized terms, using a short listing of earlier titles (shown in the
same example of a VP Medical Affairs Resume
). An Early Career section at the end of the resume can accomplish the same thing, allowing your clinical expertise to serve as a backdrop for recent executive leadership activities.
4. The scope of your portfolio authority.
Some Medical Affairs executives are required to manage an extensive product portfolio, with concurrent preparations for new-product launch and continual clinical trials. This responsibility for the commercial viability of pharmaceuticals and drug delivery systems, including sales training and a clear grasp of each product's market goals, should take center stage on your Medical Affairs resume. In addition, you'll want to list white papers (reporting significant clinical trial findings) that you've authored, or publications that you've directed staff to produce. If the scope of your portfolio authority includes advising leadership teams of expected research study results, this influence is also a key item to include on your resume.
5. Your promotional results.
A key responsibility for many Medical Affairs leaders, marketing and promotions are important factors in product acceptance and the company's reputation. Endorsements secured from industry leaders, assessments of market potential, or presentations to industry leaders on the product's purpose should all be described in detail, including the revenue (direct or indirect) that occurred as a result. In summary, a strong Medical Affairs leadership resume must demonstrate your ability to balance the demands of both business and clinical interests – offering an array of personal, clinical, and commercial leadership pivotal to future employers.
Medical affairs leadership resume image from Shutterstock