Popular
How Nike's Data & Analytics Experts Are Changing the Shoe Business

When most people think of Nike, they think of shoes, retail stores, and, of course, athletes. That's all true, but there's more. Behind Nike's walls, you'll find the doers and thinkers who design, create, and innovate every day. There are also data scientists who discover and leverage athlete insights to create the future of sport.
You might be surprised to learn about the impact you can have in Data & Analytics at Nike versus at a major tech giant. Nike employees get to work on a wide array of challenges, so if you're obsessed with math, science, computers, and/or data, and you love sport, these stories may inspire you to work at Nike.
---
Mark Labinski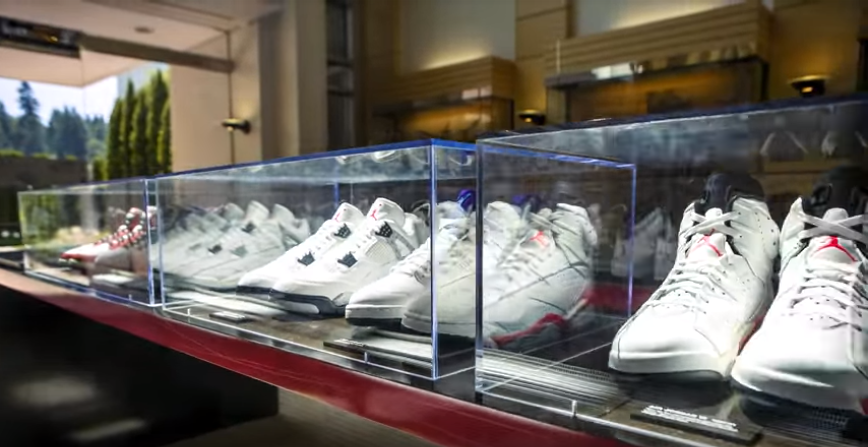 Nike shoes at the Nike museum at World Headquarters
Mark Labinski, a Machine Learning Engineer, came to Nike for the inspiration and innovation, but he stays because Nike embraces his creativity and individuality.
"Nike brings together the most inspirational people in the world, all working toward serving athletes and creating the future of sport," said Labinski. "This is the only place where I can walk past both a world-class athlete and one of the most creative designers of our time – while going from my desk to the cafeteria. This actually happened, true story. I feel I'm surrounded by innovation. The future of sport starts here. Sportswear style starts here."
According to Labinski, the Nike brand is this really "unique marriage of sport and design, art and science." That mentality is carried into the company culture.
"I am encouraged to embrace my own individuality and creativity," he said. "I come from what I consider to be a unique background, and that seems to be the norm here. Our voices are heard in the projects we work on; this makes a difference in how I view my contribution."
After finishing graduate school in artificial intelligence, a lot of people questioned why Labinski joined Nike instead of heading for Silicon Valley.
"[Historically], Nike may not have been a tech company, but we're quickly becoming one," said Labinski. "As a Machine Learning Engineer on the growing Advanced Analytics & Machine Learning team, I have the opportunity to work on a wide variety of problems touching every aspect of the company. One day I'm creating state-of-the-art modeling techniques for demand forecasting, the next day I'm using data science to drive athlete insights for the Nike Sport Research Lab."
Labinski said he enjoys being able to jump between multiple interesting problem spaces and then present his work at internal tech talks, demos, and meetings with senior leadership. In his words, "the impact I can make as a Machine Learning Engineer at Nike is far greater than I could have at a major tech giant."
Jennifer Burmester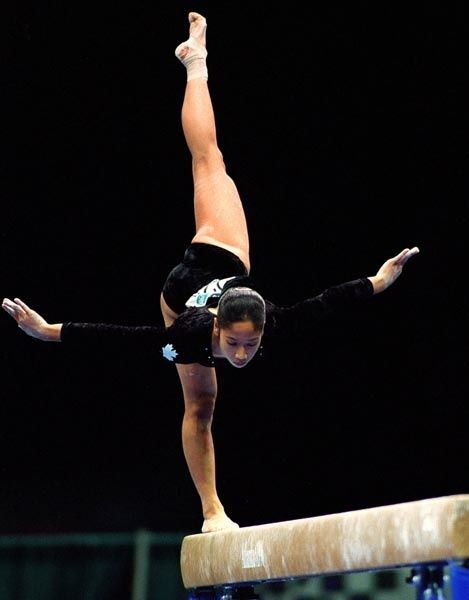 Jennifer Burmester
As a former gymnast who competed in the 1996 Olympics, Jennifer Burmester said working at Nike is the perfect fit.
"When I was competing in the Olympics as a 16-year-old, I never would have imagined I'd be where I am today," said Burmester, who's now the Product Director of Advanced Analytics, High Heat Launch at Nike. "It's been a journey, and I am excited to have a career that blends my passion for sports, footwear, and analytics."
Burmester joined Nike almost six years ago and helped lay the foundation for the Analytics function. Today, she leads an Advanced Analytics team that delivers demand sensing capabilities to fuel and influence the sneaker culture at Nike and across the marketplace.
The Marketplace Advanced Analytics team is uniquely positioned to bring together consumer, product, and retail data so it can leverage statistical and machine learning techniques to address important business questions. What she enjoys most about her job is the intellectual challenge of leveraging data and analytics to create new tools for stakeholders to make more informed business decisions.
"Recently, I spoke at an All-Hands meeting about a project my team has been developing over the last several months," said Burmester. "It was highlighted as the first digital demand-sensing capability enabled for predicting consumer demand. We delivered a tool that blended the art and expertise of our merchants and planners with the science of machine learning to make more accurate and transparent predictions."
Nicole Pearson
Nicole Pearson
When Nicole Pearson, the Senior Director of Strategic Marketplace Analytics, was in sixth grade, she wrote a book and said she wanted to do math and work on computers when she grew up. Well, it's been a few years since sixth grade, and she's made what others might have said was a crazy dream come true.
Pearson said her analytics work immediately impacts Nike, making it feel like more of a start-up than a massive company.
"I love the fact we're still uncovering new data sources and we get to be the first people to untap its potential," she said. "It's exciting to show the company the beauty and power of analytics. There's a hunger and a huge need for what we do here. Our stakeholders want what we are sharing; they are using our results and changing how the company works."
Being in the shoe business has never been so exciting and empowering. Watch these videos to see how the company is transforming the world as well as the workplace. Nike is bringing a new level of creativity, innovation, and impact to the industry through data science. Interested in exploring opportunities within data science? Join us and make Nike possible.