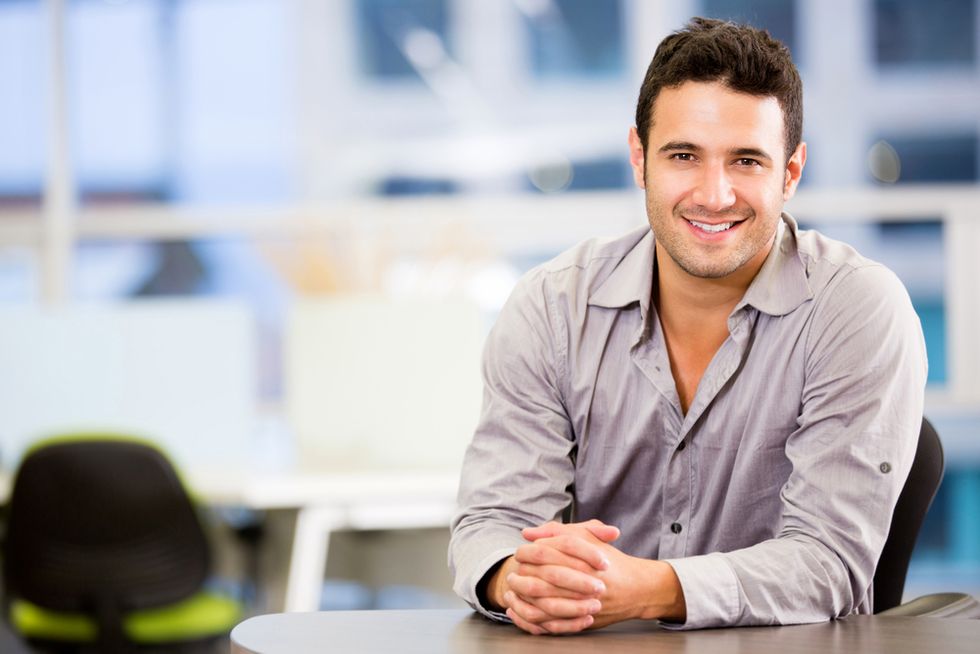 Finding out information about other people is much easier than it used to be. Professionals are now going to great lengths to create their own personal brands online. Many people have purchased their own name as a domain and use the space for a portfolio, online resume or personal blog. If you haven't already, you should be making your online image employer-ready. Related:10 Ways To Build Your Brand Reputation Online Domain names are relatively inexpensive and it might be worth the cost to show prospective employers what you have to offer. A personal website can expand upon what you fit into your resume and may be particularly beneficial for people who are seeking jobs in design, art and technology fields to showcase their work. Be aware that anything you post online could be in the public domain. If you're posting comments or images online, they may be visible to prospective employers. An increasing number of employers are doing pseudo-background checks on prospective employees by seeing what's online about their candidates. Online postings can be used for positive messages, too. You can show your expertise in a certain area by posting comments on other people's blogs or creating your own. Consider subscribing to blogs and website feeds that offer tips for the industry in which you want to work and in your area of study. You're likely to learn something new and you may have an opportunity to engage with others in your field by posting comments and being a part of an online community. If you aren't currently using LinkedIn, sign up for a free account and post your resume. Once you have entered your work experience and education information, you'll have an opportunity to join groups of similar professionals. There may also be groups that cater to people who work for certain companies, people who attended your college, various areas of interest and more. The groups allow users to post their own questions, as well as respond to questions that others have posted. This is yet another way to become a part of an online community and network with people with whom you wouldn't ordinarily be in contact. Facebook also has a career networking app called BranchOut. This is another great tool to use in addition to LinkedIn. Once you have your offer letter in hand and all of the details of your employment have been confirmed, you should update your online profiles to reflect your new position. This information will show up in the status updates section of your fellow connections. As you gain additional job skills, training and certifications, make sure you continue to keep your online information current.
---
Checklist For Monitoring Your Online Image
Determine what's "out there" about you. Google your name and see what comes up, review your profiles on LinkedIn, Facebook, Twitter and other social media sites. Try to remove any inappropriate or workplace-unfriendly content.
Be honest. If you know that there is unflattering content posted about you online and you've tried to remove it without success, be upfront with your recruiter or interviewers. Explain the situation and ensure the interviewers know that the information is not a true reflection of who you are and how you would perform as their employee.
Going forward, be careful about what you post. Remember that anything posted in the public domain may remain public indefinitely and could be available to a prospective employer.
Use free tools to continually monitor your online presence. If you set up a Google Alert on your name, you will receive an e-mail each time your name shows up in a Google search.
Related Posts
What's A Personal Brand And Why Do You Need One?
Why Having An Online Brand Matters
Managing Your Online Brand And Digital Dirt
Photo Credit: Shutterstock