Networking
360 Degrees May Be Your Best Online Marketing Strategy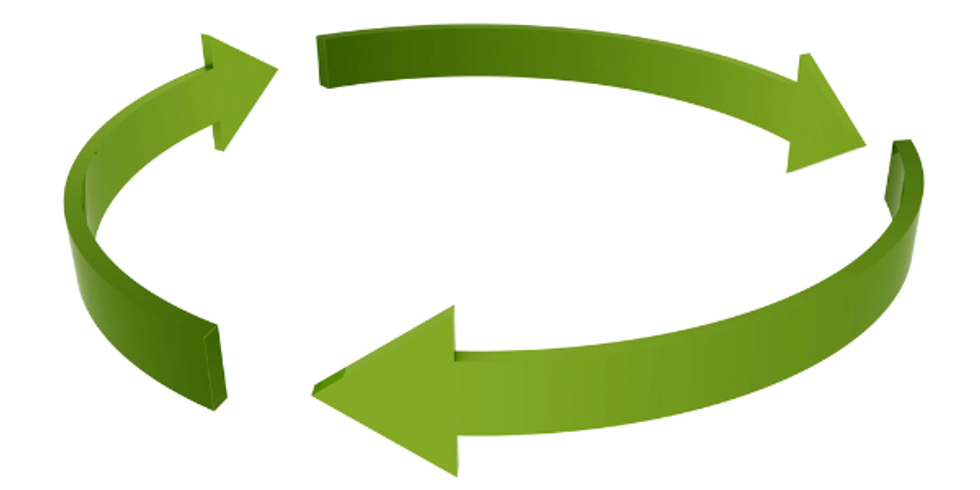 When was the last time you used an actual Yellow Pages book? Perhaps the online version? Yesterday, I was inspired by a Yellow Pages ad which featured a "360 degree online marketing strategy." The six aspects of the strategy all directly applied to an online marketing strategy for your job search. 1. YellowPages.com Job Search Solution: Try using Twellow.com to funnel your search. 2. Site Optimization Solutions Job Search Solution: Make the most of optimizing your social media profiles. For example, if you are networking on LinkedIn, maximize your visibility by showering your summary and profile with keywords. It is these keywords that make you easier to find by hiring managers and recruiters. And yes, Google does like LinkedIn for site optimization! Ensure all of your social media platforms are communicating the same professional brand. Use the same keywords, if possible, on your other social media platforms. You want to be visible to potential employers with a clean online identity, as opposed to dishing out "digital dirt," or unsavory online messages. If you tweet or comment on something regarding a potential employer, you may show up prominently in a Google Alert. What a compliment to your professional brand! 3. Mobile Apps Job Search Solution: Sign-up for mobile apps for your job search. You'll be glad you did. Twitter is often portrayed as a real-time job board. Tweeters can take advantage of job posting apps. Why not increase your accessibility to jobs by signing up for job alerts on your iPhone, Blackberry or mobile phone. The instant a recruiter or employer posts an opportunity, you'll be alerted on your mobile. Some of my Twitter followers who specialize in this category include:
---
@Locita
@briteapps
@wiredtweets
4. Digital Media Advice
Job Search Solution: Seek out the sages. Join groups; there's strength in numbers. Especially if you're
unemployed
, read about the latest trends in your industry. Ask questions, share resources, and swallow your pride by asking for advice on how trump up your digital marketing activities. Set a weekly goal by choosing some new activities. With the current unemployment statistics you cannot afford to dismiss the notion of constantly revamping your digital marketing efforts. Competition is fierce out there!
5. Performance Reports
Job Search Solution: There is no better solidifier than offering a potential employer a testimonial. When I have helped outgoing military members who are transitioning to the civilian world, (based on my personal and professional affiliation to the military), I have suggested they use their PER's or Performance Evaluation Reports for
resume
writing and interview preparation. Likewise, civilians can use their exemplary performance evaluations to be highlighted in their profiles and resumes. These can be considered testimonials. And speaking of testimonials, use some social media apps such as
BranchOut.com
to feature powerful endorsements about you. On Facebook, you can use
BeKnown.com
to highlight your stellar reputation. On LinkedIn, ask for influential contacts to write you a recommendation.
6. Website
You have nothing to lose and everything to gain by creating your PURL (personal URL) or web site. There is a plethora of sites to promote your professional brand. Some ideas may include:
Visualize.me - You can turn your resume into an info-graphic.
About.me - This is another platform that allows you to promote you. You can see my example here.
On Twitter, check out @proovn to prove your skills to others.
The concept of 360 degrees has been applied to human resources practices. It is widespread and relies on multiple sources of information and applications. Now's the time to apply your 360 degree digital marketing strategy.
"Fortune favors the bold,"
the ancient Romans said. Wisdom isn't just ancient, it becomes contemporary.
Melissa C. Martin is a bilingual career coach who specializes in offering career counseling by phone.
Read more » articles by this approved career expert | Click here » if you're a career expert
Image from Morena Valente/Shutterstock