Demand For Pharmacy Jobs Still High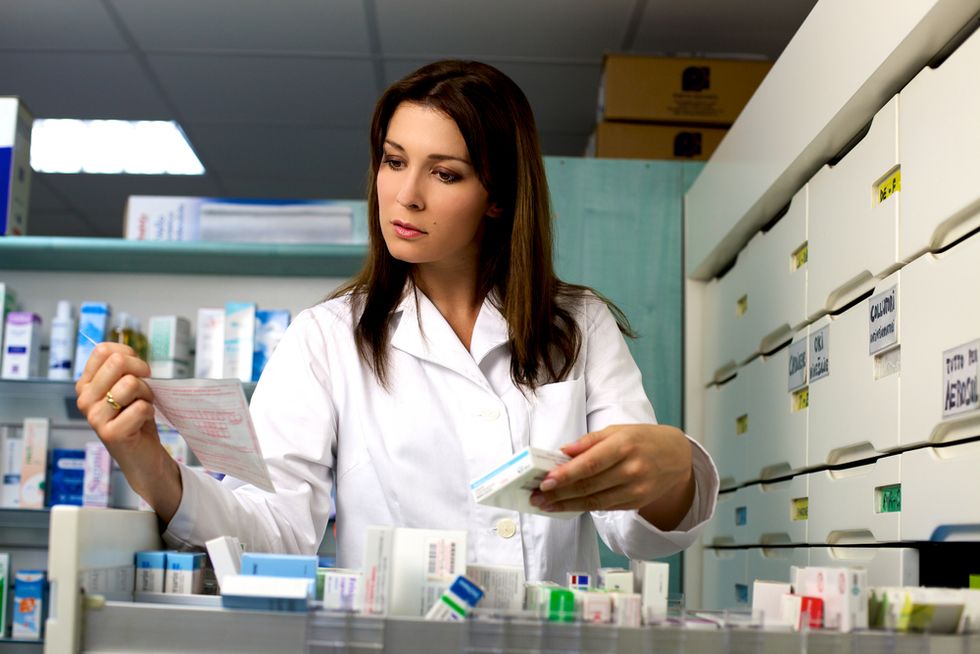 Demand for pharmacy jobs has been high for more than two decades, and it is only expected to continue this growth. Pharmacists and pharmacy technicians dispense medications to patients after being prescribed by physicians, and they provide patients with ongoing support while their medications are being taken. As would be expected, most pharmacy jobs are in pharmacies and drug stores. However, a growing number of companies, including grocery stores and department stores, have incorporated pharmacies into their business models.
---
Pharmacists And Pharmacy Technicians
Pharmacies primarily employ individuals in two different positions: Pharmacists and Pharmacy Technician. Pharmacists are healthcare professionals who fill prescriptions and instruct patients on the use of prescribed medications. They may also advise patients on drug use, drug side effects and general health. Pharmacists are also employed as management for large pharmacies. Pharmacy technicians assist pharmacists with the day-to-day activities and tasks in the pharmacy. They do not require the same level of education as pharmacists, but they are allowed to fill prescriptions and compound medications under the supervision of licensed pharmacists. Other duties of technicians include processing insurance claims, accepting payments, and answering phones.
Education Requirements
Becoming a pharmacist
requires at least four years of college education in an accredited doctor of pharmacy (Pharm.D.) program. Acceptance into the program may be based on the Pharmacy College Admissions Test (PCAT). Some
employers
may require graduates of Pharm.D. programs to complete several years of
work experience
in retail pharmacies or hospitals, and specialist pharmacy positions may require applicants to go through residencies of one to two years in length. Becoming a pharmacy technician is much easier than becoming a pharmacist. Pharmacy technician programs are offered at vocational schools, and receiving certification typically only takes one year. However, some employers may insist that applicants have completed
internships
before they are hired.
Job Outlook And Pay
In 2010, the median wage paid to pharmacists in the United States was $111,570 per year. The bottom 10 percent of pharmacists earned $82,090 or less annually, and the top 10 percent earned over $138,620. The number of pharmacist jobs in the U.S. is predicted to increase by 25 percent from 2010 to 2020. The median wage for pharmacy technicians in 2010 was $28,400. The lowest 10 percent earned less than $20,000, and the top 10 percent earned more than $40,710 per year. Hospitals paid the highest salaries to technicians while department stores and general merchandise stores paid the lowest. Pharmacy technician jobs are expected to increase by 32 percent through 2020. This increase in pharmacy jobs is driven by the aging population. As the population ages, the need to dispense greater numbers of medications increases. Now that you know the demand for pharmacy jobs is high, go out and find yourself a job!
Related Posts
Top 5 Pharmacist Jobs In The U.S. For 2013
5 Transferable Skills Job Seekers Need
How To Increase Your Pharmaceutical Career Marketability
Photo Credit: Shutterstock