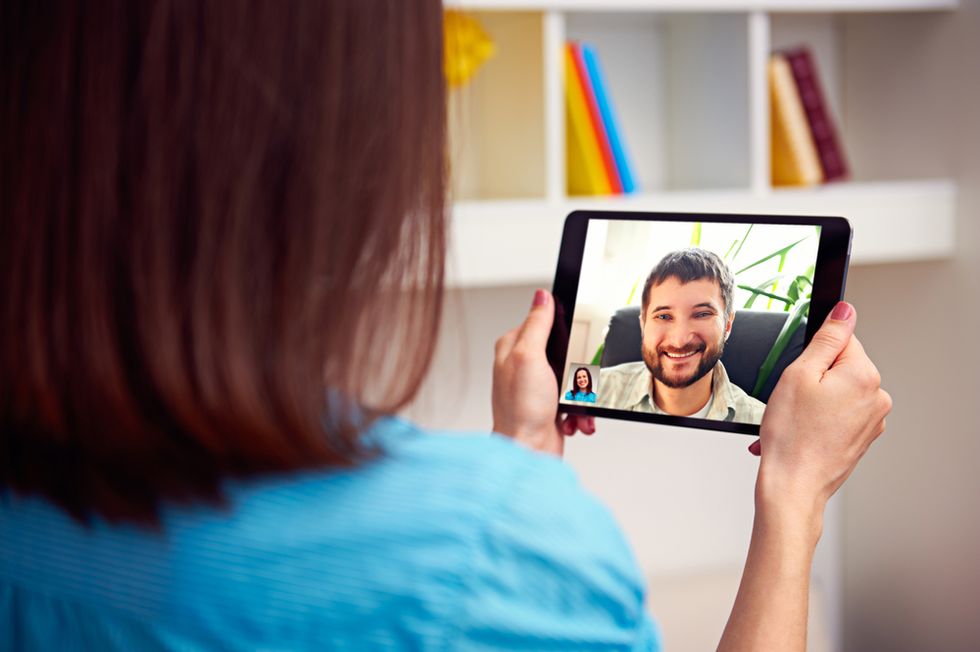 Video is a popular way to promote your business. YouTube alone delivers 6-billion hours of video each month. Increased bandwidth on desktops and on mobile devices has made it possible for businesses and individuals to share high-quality video anywhere. This is good news for video promoters, but there remains one big hurdle; getting people to watch your videos. Here are some tips on using video to promote your small business:
Engaging Your Audience
To get your promotional video onto the screens of potential customers or employers is difficult; to keep them watching once they are there is even harder. Like other promotional efforts, your videos must engage viewers. Some key things to keep in mind are:
Your videos must be interesting enough to hold your viewer's attention, right from the start. Like web surfers, video watchers have a very short attention span.
Your videos must be more than an animated "Buy Here" sign. They should always provide value.
Your videos must hook the viewers quickly. Audiences have a very short attention-span and, if they are not immediately grabbed by the content within the first few seconds, will move onto the next video. Therefore, keep your message clear and concise.
Your video must deliver a clear purpose and immediately answer the unspoken question of "Why should I watch this?" Is your snippet funny? Instructive? Not only should watchers be clear about what to expect within the first five seconds of viewing, but the title should make it obvious as well. For example,"Hilarious Commercial About Diapers" or "Quick Tips to Changing a Diaper."
Video Creation Tips
There are some important things to remember that will make your videos more appealing to watchers. Keep these tips in mind during production to improve your chances of attracting a following and promote through social networks.
The Human Touch
– Your brand is more than a logo, a product, or a tag line. Video allows you to incorporate personality and a human element to your promotional efforts. This is a medium that empowers you to add a level of trustworthiness, transparency and friendliness to your brand. One company that demonstrates this is
Auto Credit Express
; as a provider of bad credit auto loans, they're able to relate to the consumers by providing videos like
these
that use everyday individuals to answer everyday questions. There's no denying that this is much more effective than a traditional
FAQ
page.
Dialogue
– Don't read from a script. When you do, it will always look like you're reading form a script. Instead, structure your message into bullet points that will keep you on track while recording. Speak naturally as you address each point. It's not necessary to record the entire video in one take. If you make a mistake, leave the camera rolling, take a breath, and restart that section. Once you're done, you can remove the unwanted footage during editing.
Tell a story
– To the degree possible, try to frame your solution amid an interesting story. There's a reason that good storytellers captivate audiences. Give your viewers a good story and your offerings will be more memorable.
Address a need
– Very rarely do people go to YouTube and think to themselves "I'm in the mood to learn more about a men's accessory company." Center the content around a subject that will genuinely appeal to the public, so at least you're meeting them halfway. For example,
Tuxedos Online
produced
a video
entitled "How to Put on Cufflinks and Studs from Tuxedosonline.com." Instead of talking simply about how stylish their products are, they were able to draw in over 195,000 watchers by simply providing the solution to a common problem.
Call-to-action
–You're creating your video because you want viewers to do something. You want them to contact you or you want them to make a purchase. Make sure that you explicitly state the next step to your viewers.
Introductions
– When creating a video, it's easy to become enamored of the snazzy introduction that you've created. Resist the impulse. Video introductions shouldn't last more than five-seconds. They should be used to identify yourself or your business and nothing more.
Video Quality
– Choppy, blurry, and poorly lit videos are what one expects when watching security camera footage, but that low quality is no way to represent yourself. Record at a high resolution (720p or 1080p) with proper lighting for best results.
Graphics
– Today's video editing software provides users with a lot of options for having words or images that zoom and twirl across the screen. You don't have to use them all! Some movement is good, as it allows you to emphasis a point, but using too many of these features will divert the focus away from your message.
Don't Stop at One
– Similar to building a blog following, one of the most important things that a person or business can do to increase brand awareness is to continually provide new content. This accomplishes three things: 1) builds a repository of your offerings, 2) increases the opportunities for return visits and sharing, and 3) depicts your or your company as an expert in the field.
Allow Embedding
– A video that is embedded in a tweet, a Facebook update, or a blog post is more likely to be viewed and re-shared than an ordinary link back to your personal or business website. The goal is to have your videos viewed by as many people as possible, so allowing video embedding is a smart choice.
Duration
– If your video is longer than 3-minutes, it's too long. Make your points as efficiently as possible.
Make A Connection With Viewers
Through video, your small business or personal brand can make a connection with potential customers in a manner that surpasses what can be accomplished with text. Take advantage of this opportunity to reach out to your viewers and you will soon wonder why you hadn't taken this step sooner.
Enjoy this article? You've got time for another! Check out these related articles:
Photo Credit: Shutterstock