Not Quite Ready For The 'Real World'? Take A Gap Year!
Your graduation robes are hanging in your closet, your senior thesis paper is almost finished, and it hits you--college is almost over. Wasn't it just yesterday that you were a timid college freshman hauling your twin XL bedding and a mini-fridge into your dorm on move-in day? Related:4 Reasons Why Taking A Gap Year Is Great For Your Career After being nostalgic for a few minutes, you come to the realization that the 'real world' is aggressively knocking at your door. You've spent almost your entire life in working hard in school, but also enjoying the lengthy breaks throughout the year, and you're not quite ready to enter into the 'real world'. That is totally and completely fine. Frequently referred to as a "gap year", recent graduates take time to travel, volunteer, or "re-energize" after four years of writing papers and studying for exams. However, before making a decision on whether to take a gap year or not, you'll need to plan. Your year off shouldn't just be a vacation--make good use of your time. There are nearly endless opportunities that you should use to your advantage. Considering taking a gap year? Here are some ways that you can take a year off, but also be productive.
---
1. Travel
If you decide that you want to travel after graduation, whether it be within your own country or across the world, consider travelling to places where you'll have opportunities to do or learn something that is at least somewhat related to your career goals. "Many recent graduates take a few weeks, months, or even a year to travel and explore interests outside of their academic pursuits," said
Amanda Haddaway, HR consultant and trainer
. If you ultimately want to work as a translator for a broadcasting company, it would be very beneficial to travel somewhere where you'll be able to practice the language you want to translate. Traveling, regardless of where you go, is a great way to become more familiar with different cultures. Learning about cultures that are different than your own by experiencing them firsthand can give you global perspective, which could prove very useful in your professional life.
2. Volunteer
If traveling isn't your thing, consider volunteering with an organization that is close to your home and corresponds well with whatever your
career goals
may be. Volunteering in your field is a great way to gain experience to put on your
resume
, and make you a more well-rounded candidate. "Taking time to do something interesting and extraordinary outside of normal school or work environments can be invaluable when you're trying to stand out in a competitive job marketplace," said Ryan Niessen, co-creator of
The Gateway Method
, a website that provides free advice on how to land your dream job. According to Niessen, if two people have similar
work experience
and GPA, but one has a bullet point on their resume showing that they've volunteered abroad, or worked for free for a millionaire just to gain knowledge, one of those people has a serious advantage over the other. If traveling is your thing, you might want to consider volunteering abroad. Volunteering in an unfamiliar location is a great way to experience other cultures, but also gain experience in whatever your career goals may be. "The best way to make use of this time is to find organizations where you can volunteer or get practical experience," said Haddaway. "Even an unpaid internship working a few hours a week doing something that you love or volunteering for a cause you champion, can be translated into work experience on your resume. There may also be an opportunity to do some freelance jobs that are shorter duration during the time off." For example, let's say you want to be a high school English
teacher
. Volunteering with an organization that helps people learn to speak, write, or read English would add an extra bullet point to your resume, that other candidates might not have. In addition to putting this experience on your resume, you could potentially use one of your experiences you had while volunteering in your cover letter to grab the attention of a hiring manager or recruiter. If you decide to volunteer during your gap year, it doesn't mean that you won't be able to do fun stuff, too. Even volunteering two or three days each week will make you well-rounded and ultimately more appealing to potential employers.
3. Master a skill
After spending the majority of your life in school learning skills that will help you in the real world, why not take the time to master a skill that you truly enjoy. While this skill might not necessarily help you in your professional life, it could be something that you'll enjoy after a long, tough day at the office. This skill could be virtually anything. Knitting, water skiing, calligraphy, jewelry making or even photography could be something for you to master during your gap year. If this is the path you choose to take on your gap year, make sure it's something you're going to stick with, and are passionate about! If you decide to take a gap year, do your best to fill your year with activities that correlate with your career goals so you'll benefit from your year off in the long run. Whether you travel, volunteer or master a skill, taking a gap year is not a bad thing, as long as you make good use of your time, and think about your future!
This post was originally published at an earlier date
Related Posts
How To Cover Employment Gaps On Your Resume
How To Explain A Job Gap On Your Resume
Job Search: Working On Your Gap Year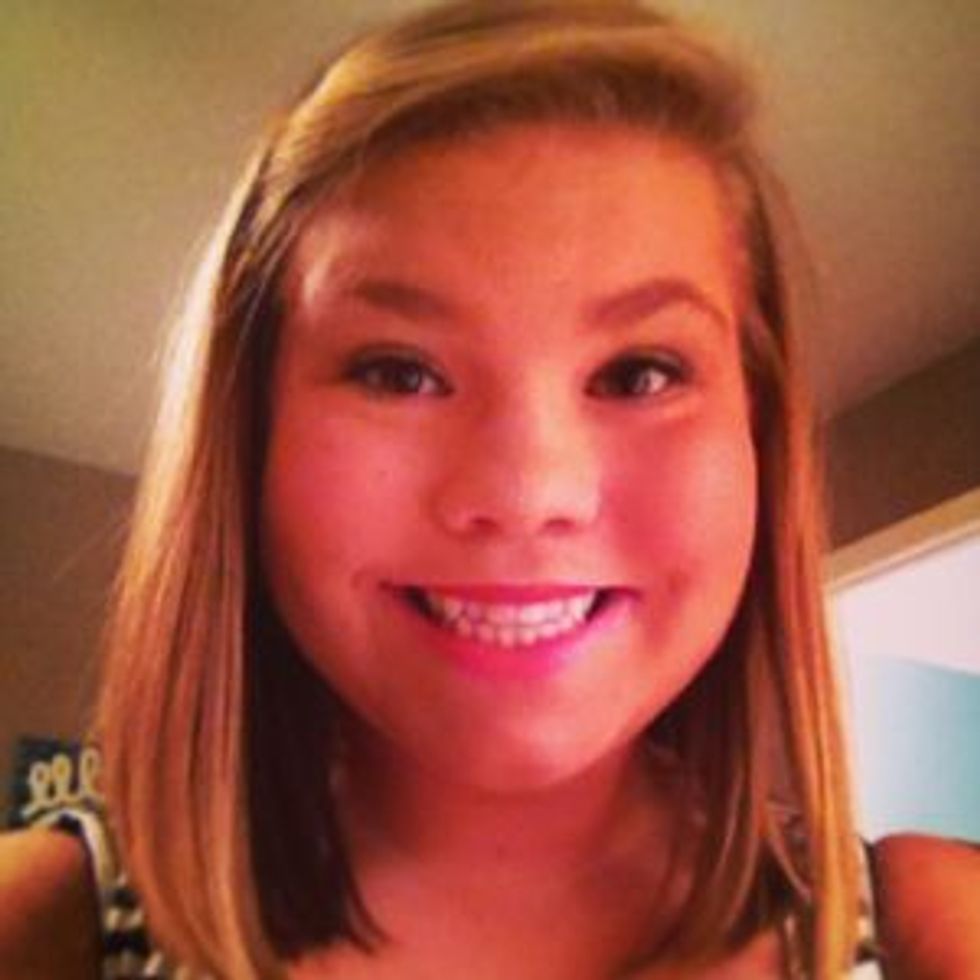 About the author
Sarah Lynch is an intern for CAREEREALISM Media. She is a senior Mass Communications Major with a minor in Public Relations at Lander University in Greenwood, South Carolina. Connect with her on
LinkedIn
or follow her on
Twitter
.   Photo Credit:
Shutterstock