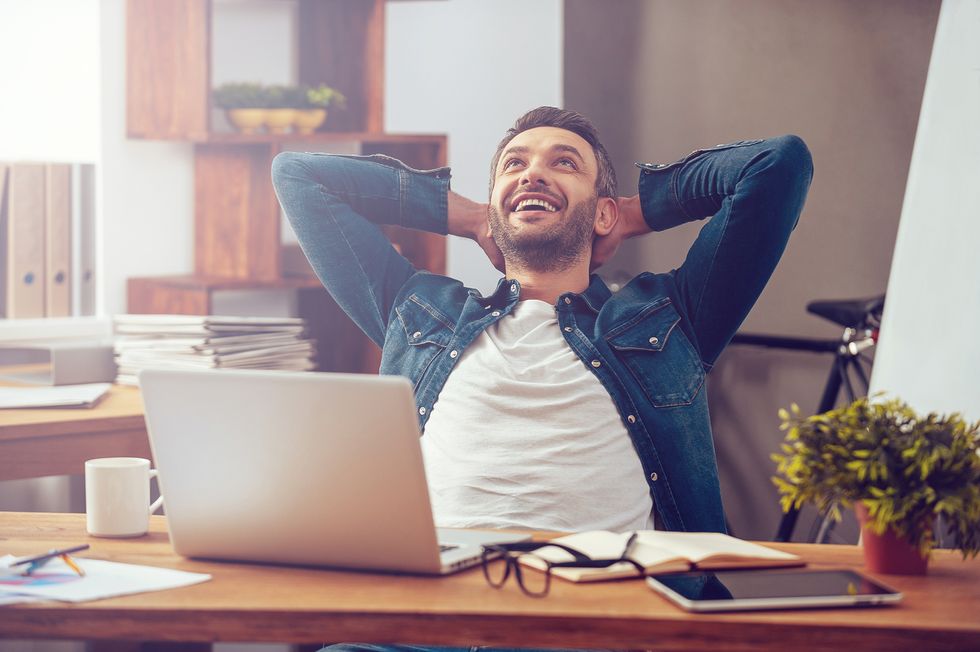 Working is part of your life, but it does not have to consume your WHOLE life. In fact, if you are not making time for your hobbies and other interests, you might be hurting your career. Here are a few reasons why you should pursue your passions in addition to your work:
---
1. You will have more time for the things you love.
Erik Freeman is a benefits advisor representing
Aflac insurance
. His role as an independent agent not only allows him to excel at work, but it also allows him to do the things he truly enjoys outside of work, including cooking, camping, and hiking with his wife and their dog, Jameson. He also enjoys playing music and is currently working on his fourth studio album with a group of friends. "It's pretty simple," Freeman said. "Almost all of us need to make money, and it's very rare to find people making money doing things that don't feel like work ... a.k.a. the 'dream job.' So, if you find something like Aflac that allows you to be happy without giving up your life, then you're darn straight I'm going to stay at it and I'm going to do it well."
2. Your passions will carry over into your work.
Research
shows that hobbies allow you to reduce
stress
levels, ignite creativity and boost your health - all of these things allow you to be your best (and most productive) self at work. According to Freeman, it is important to do more with your life than just work. In fact, he agrees that having the ability to follow your interests outside of your job actually has a positive impact on your work performance. "If people have passion in their lives, it's going to carry over into their jobs," said Freeman.
3. You will be more productive when you need to work.
Shyla Syverson is a benefits advisor at
Aflac
. When she is not working, Syverson enjoys traveling to new places, getting lost in a good book, and playing sports like volleyball, dodgeball and softball. Having the flexibility to do all of the things she enjoys drives her to be a better employee when she needs to get things done. "Being independent [and] pursuing my passions come down to how much work I want to put in," said Syverson. "Knowing that if I work harder and I am compensated for that directly correlates to my productivity."
Do you want to pursue passion AND work?
Are you looking for a role that allows you to pursue your passion? Aflac offers flexible, independent contractor (or agent) roles that will give you the power to do the things YOU want to do. If you are interested in finding a job that allows you to do these things,
check out opportunities with Aflac
.
This post is sponsored by Aflac.Aflac agents are independent agents and are not employees of Aflac.Aflac herein means American Family Life Assurance Company of Columbus and American Family Life Assurance Company of New York.