Resume
5 Resume Mistakes To Avoid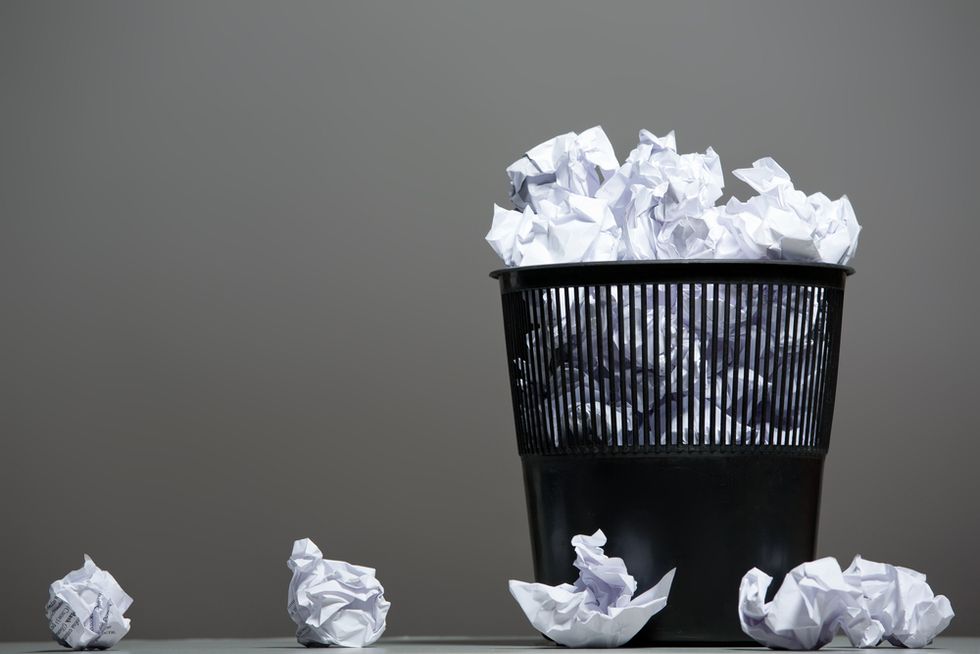 Writing a resume
isn't as simple as it seems, especially if you've gone years without needing one, or had a lengthy executive career. In fact, this may come as a shock, but most people really don't do themselves justice on paper. There are many resume mistakes to avoid as a job seeker. Your resume has a challenging job to do in order to get you into an interview. Summarizing relevant skills, describing your work style, conveying your brand, and quickly making your point to employers isn't easy for anyone – even a skilled writer or marketer! Therefore, you'll want to read through this list of
resume mistakes to avoid
to see if you recognize any on your own resume. Then get to work on those revisions!
1. TMI
There isn't any other way to put it: Do you really want to list your GPA from 15 years ago? Will employers care about your first two jobs out of college now that you've reached the executive suite? Does it matter you've consulted on the side in an unrelated field? You'll want to keep unrelated, potentially confusing information to yourself during a job search. Employers often look for a direct tie-in to specific requirements, and extra information can distort your message. Dates can also work against you, especially if the year you graduated from college puts you close to retirement age. Unfortunately, age bias is alive and well in the job market, so you'll want to keep the degree, but lose the date – or risk losing out on an interview (and the opportunity to describe why you're a perfect fit). If you aren't sure what to leave off your resume, consider this: if the information you add doesn't contribute directly to your goal and show that you're an ideal fit, then either leave it off your resume, or avoid calling undue attention to it.
2. Lack Of A Resume Strategy
If your resume merely announces your name, provides a summary with bland generalizations, and then swings right into a work history that doesn't match your goal, you can count on being passed over for top jobs. Resume strategy is the plan you'll need to construct before even writing the first word, where you've thought about where and how to present critical information that is prioritized by its relative importance. For example, if your most recent job isn't the strongest in your history (perhaps as a step down from a more relevant role), pull in related achievements into another summary on the first page. Give it a title, such as "Sales Performance Contributions" or "Technical Career Highlights," that ties into your job goal. You can also list keywords in a section called "Value Offered in Marketing Leadership" or "Relevant Auditing Skills" (with the title related to the job you're pursuing). In other words, use a strategy that helps the reader quickly see your brand value, instead of expecting the employer to hunt through your resume to find it.
3. Missing Context
One of the most important tools in telling your story, situational context can make all the difference in your resume. As an example, there's a world of difference between a broker whose sales were number one in the country prior to 2007, and one who has generated revenue despite a flagging economy. Stating you "increased sales by $3 million" is impressive, but doesn't click as much as noting that you dealt with four new competitors that entered the market that year. Yet, many resumes skip over the context of achievements, leaving the reader to either miss key details or use their imaginations concerning the applicant's professional career. One solid strategy for pulling context into your resume is to use the C-A-R format, which stands for Challenge-Action-Result. The C-A-R method allows you to describe the situation (Challenge), as well as the steps you took to address it (the Action). The Result is best described in terms of metrics, as figures capture the most attention from employers – allowing them to see the true impact of your work. To write C-A-R stories for your resume, first make a list of your top 10 achievements from throughout your career. Next, flesh out each narrative by simply filling in the blanks for the Challenge, Action you took, and Results you attained. Last, form each story into a bullet-style sentence that incorporates each element, as in these examples:
"Increased sales 23% by changing consultative strategy in response to distributor concerns, with personal, monthly meetings set up to address partner needs."
---
"Controlled IT costs, creating $30K annual savings in network operations area, with new virtual networks and staff training that allowed for 15% drop in dedicated support hours."
4. Misalignment With Your Digital Identity
Even if you carefully construct your resume based on a strong message of value to your next employer, they'll be hunting down your LinkedIn Profile and other digital proof of your credentials as soon as they receive it! If your social media presence is out of alignment with your resume, this can create confusion, and in the case of more-revealing online information (such as dates that reveal your age), cast you out of consideration. If you've held numerous jobs and find it difficult to ensure that your resume and LinkedIn Profile correlate to each other, print out both documents and review them side-by-side. Then, ensure your LinkedIn corrections are complete before using your resume.
5. Failure To Proofread
You might think that your spellchecker (and eyes) work just fine. However, consider the difference between those "external vendors" you mentioned, versus those "eternal" parties you directed. And how about the "manger" (rather than the "manager") who directed your efforts? Enough said. One trick that works even for professional writers is to read your document backwards, word by word, all the way from the end to the beginning. You'll be surprised at what you can find – and grateful to catch it before an employer does. As you can see from this list, effective resume writing is no longer an option in today's competitive job market. You'll need to make every effort to stand out by avoiding these errors. Now that you've learned more about the potential pitfalls of writing your resume, you'll be better able to spot problems before they hinder your
job search
.
Photo Credit: Shutterstock