Resume
Do's And Don't's For Your Resume Objective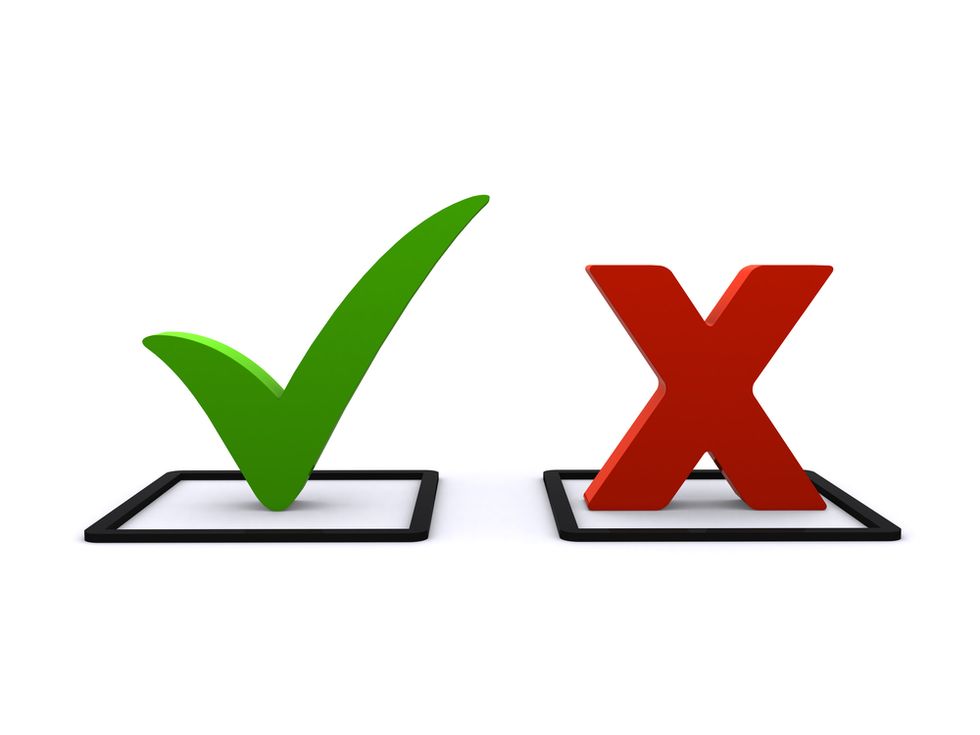 Creating a resume that is memorable, professional and direct is a way to increase the chances of receiving a callback or an interview request from any employer you are interested in. When you are creating or updating your resume, adding a resume objective is one of the most important factors in determining whether or not your application is reviewed thoroughly or taken seriously. There are many resume objective do's and don'ts that can be useful when putting your own resume together, regardless of the position you are applying to receive.
---
Why A Resume Objective Is Important
A resume objective is a quick opportunity to express your genuine interest in the position you are applying for when there are other applications. A resume objective is more than an introduction and can help
employers
determine which applicants are more experienced and passionate about the job position available.
Tips For A Great Objective Statement
Keep your resume's objective short and direct, while still including an interesting introduction and potential facts about yourself. Identify yourself and include three major points on why you are applying for the position that is available. Keep your objective as relevant to the position and industry you want to work in and change it each time you apply for a
new job
if necessary. When ending your objective statement, be sure to include a way you plan to contribute to the building of the company you will be working for and what you bring to the table. Expressing your experience, skills, or educational background briefly before adding in your education and career history can help to grab the interest of potential employers. Keep your resume's objective clean and concise, rarely exceeding two sentences. One to two sentences is enough to get your objective across without dragging it into an entire paragraph. Use action verbs when creating your objective to show motivation and passion about the position you are vying for, regardless of the responsibilities you may have and the experience required for the job.
What To Avoid When Writing An Objective
Avoid using the same objective in a resume with each application you submit. Instead, customizing your objective for each position is ideal and will show your potential employers that you are truly invested in the job offering available. Avoid using generic phrases about wanting to learn more and gain additional experience. Stay away from basic statements that do not include your goals for your own career and the future of the company you want to work for as well. Avoid vague statements and be sure to include specific details about the position you want and how you are experienced with handling job duties and responsibilities that will be expected. Do not create an unrealistic resume when you are writing your resume objective. Keep focused on the job at hand and do not include becoming the head of a company within a few years as a valid goal within the objective. Instead, state facts about the current position you have in mind and how you plan to excel if you are given the opportunity of taking the job.
Finding Resume Templates To Reference
Before sending your resume in to a potential employer, reviewing
resume templates
that are relevant to the industry you want to work in can give you additional insight in to the type of objective you should use in your own resume. Resume templates also provide various layout options that may be appropriate for your resume based on the position you are applying for and your qualifications. You can find a wide range of resume templates on blogs dedicated to resumes and finding jobs as well as online communities that are available for those seeking employment opportunities and resume tips. Using a template is possible whether you are applying for an internship or if you are creating an
executive
resume for a position you have in mind. Finding resume templates to review before you submit your own resume off to employers is possible from home online. Searching for free previews of resume templates can allow you to view formats, layouts and different objectives that have been used for similar positions you are currently applying for yourself. Referencing templates before you solidify the objective of your own resume will allow you to feel confident in the overall appearance and structure of it before you send it out for potential job opportunities. Understanding how to create a suitable objective in your resume can help you with applying to any type of position you are interested in, regardless of its industry and the skills or experience you have when it comes to working in the field.
Jose Sanchez has been a resume writer and career adviser since 1999. He writes and shares content related to
resume writing
,
job interview
questions, and cover Letters.
Photo Credit: Shutterstock