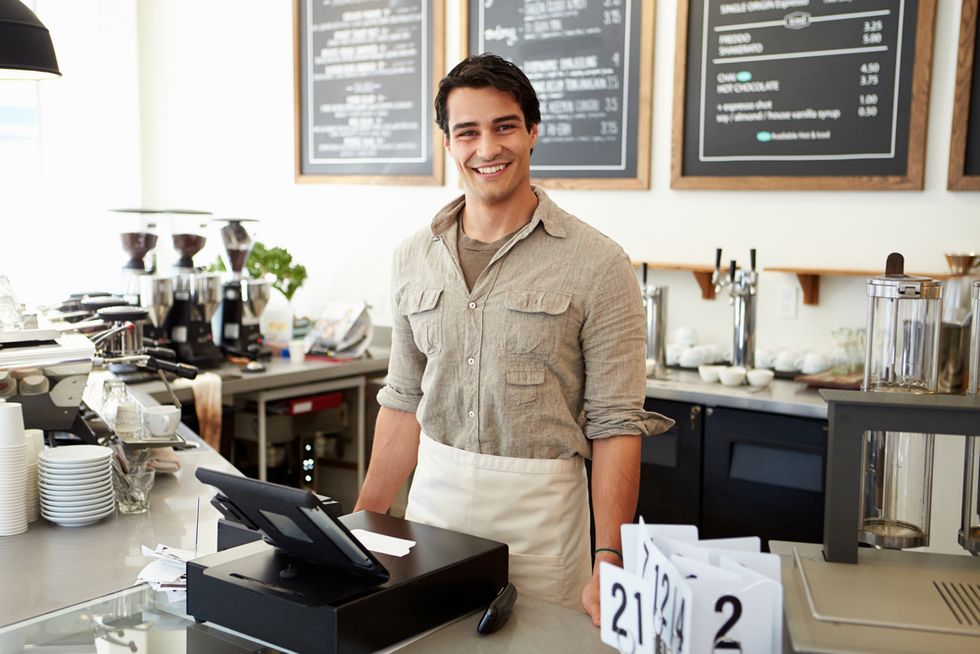 From time to time, you may wonder what it might be like to run your own business. Related:Start Your Own Business And Cut Your Risk! You would be in charge of your own time. You could pocket all the profit that results from your labor. You could tap your natural ingenuity and try out your great ideas. Best of all, you would be master of your own destiny. While you get all the upside, you also bear all the responsibility when trouble hits. Knowing this causes potential owners to feel fear and trepidation – so that often they abandom their dream of ownership and continue in their stultifying day job. But what if there was a way to minimize your risk and get all the benefits of owning your own business? The answer is actually within easy reach. With a franchise, before you even invest a dime, you know everything you need to know to succeed. You get a proven system, upfront and continuing training, support for everything from setting up your office to buying equipment and supplies, and you know from the get-go exactly how much your startup costs will be.
---
10 Questions To Answer Before Purchasing A Franchise
The most important issue becomes your research, how well you make a match with your interest, skills, and expertise to a franchise whose system and support stands up to scrutiny.
First About Yourself
1. How much money do I want to invest?
A good rule of thumb: You will need enough to pay startup costs as well as your living expenses until the business becomes profitable.
2. Do I have the ability to put in long hours during the startup phase?
If you have significant responsibility caring for a sick relative, you might want to review your timing.
3. What types of skills do I bring to my new business?
Perhaps you're great at sales, managing people or accounting. Whatever your strengths, you want to choose a franchise that capitalizes on them.
4. Do you enjoy working with people or prefer working alone?
You can find a franchise that matches your preference. For example, you could choose a business support service or a retail store.
5. Will your business be your primary source of income or a secondary career?
Called semi-absentee, there is a whole category of franchises for those who wish to work part-time.
About The Franchisor
6. How much are the initial startup costs?
You can find everything you need to know in the Franchise Disclosure Document, which every franchisor is required to disclose to potential franchisees. Look at Items 5-7.
7. How long has the franchisor been in business? Any glaring litigation history?
You're looking for proof this is a company in good standing. Check Items 1-4 in the FDD. You will also want to learn how many franchisees have gone out of business.
8. Do I have a good rapport with the franchisor's executives?
Through multiple interviews and meetings, you will need to determine if you want to work closely with these people. Do you trust them? Are they likable?
9. What obligations does the franchisor place on franchisees?
All franchisors will be highly specific on how the business is run. After all, they have a brand to protect. Check for restrictions on territory, resale, and royalties. Decide if any of these are too onerous for you. It's always a good idea to consult a franchise attorney.
10. Is the support and training everything the franchisor advertises? Would a large number of franchisees buy this franchise again?
As the most important question in the bunch, you should plan to invest a significant amount of time calling and interviewing franchisees — whose phone numbers you can find in the FDD.
Related Posts
Think You're Ready For A Franchise Discovery Day? Not So Fast
Worried About Starting Your Own Business? Try A Franchise
The Image Factor In Buying A Business
About the author
Ready to make your dream of becoming an entrepreneur come true? Get your free evaluation today! Contact Dan Citrenbaum to help you create the career you've always wanted. As a business coach, Dan brings years of experience helping people select and buy a franchise or existing business. You can reach Dan at dcitrenbaum@gmail.com or at (484) 278-5489.
Disclosure: This post is sponsored by a CAREEREALISM-approved expert.