With organizations and communities dedicated to supporting women in Science, Technology, Engineering, and Maths (STEM) careers, the opportunities for women to break into the IT field are increasingly plentiful. Despite this growth, however, it can still be challenging for women to stand out in their field and land senior roles. Related: 4 Things Veterans Need In A Company To Succeed For women who have all the necessary qualifications in IT, it is immeasurably motivating when a company recognizes their contributions to the industry and welcomes their advancements. Companies like Amtrak embrace diversity and the concept of "moving together." This support is often showcased by the number of women it employs in higher-IT positions and leadership roles.
---
5 Things Possessed by Successful Women in IT
That said, it takes a few key traits to be considered for these roles at any company. This is particularly true with a business like Amtrak, that is recognized as a
STEM Job Employer
for encouraging workforce diversity and aligning careers with STEM education programs. So, what do you need to earn your spot as a leader in IT?
1. Skill
First and foremost, to fast track your career in IT you need to be skilled. The qualifications and experience you bring to a position will set you apart from other candidates and also give you a leg up in earning leadership positions. To maximize your opportunities, continue to develop your skills even after you've landed a job you love.
"I love learning new things and being challenged every day. Amtrak provides such opportunities. I've been able to utilize my IT skills in many different areas since coming on board and recently was pulled into a project that enables me to learn more."
- Jeannie Remsberg, Amtrak, Acting Director Service Assurance.
2. Curiosity
IT is an exciting field that lets you unlock innovative ways to solve problems. Your curiosity will help you take advantage of this. It will lead you to learning new skills, push you to test the boundaries of your field, and help you feel engaged with your work. Because they have an inquisitive eye, successful women in IT are able to improve systems and resolve complex problems in many capacities.
3. Ambition
You can't achieve greatness in any industry without the ambition to get there. Successful people share this trait, and women in IT benefit from embracing it, too. Your drive will help you tackle new challenges and motivate you to acquire skills because you are self-motivated and have a clear vision for your goals. Once you determine where you see yourself in the future and make plans to get there, you will succeed in both your career and in helping people on the way.
"Technology is dynamic. We always have something new to learn, so you never get bored. The most rewarding part of technology is using it to serve a purpose. I believe it's a tool that exists to enable its users to succeed in their fields."
- Vanda Reis, Amtrak, Director of IT Application Development
4. Passion
Like any truly good job, your best work comes when you care as deeply about the process as the outcome. In overcoming the inevitable and exciting challenges of IT,, it shouldn't feel cumbersome when you're invested in the work because you love what you do. Instead, it should be the reason you look forward to going to work every day and what motivates you to grow professionally. Moreover, as a successful woman in IT, you will set the bar for pouring your passion into your work and for your commitment to progress.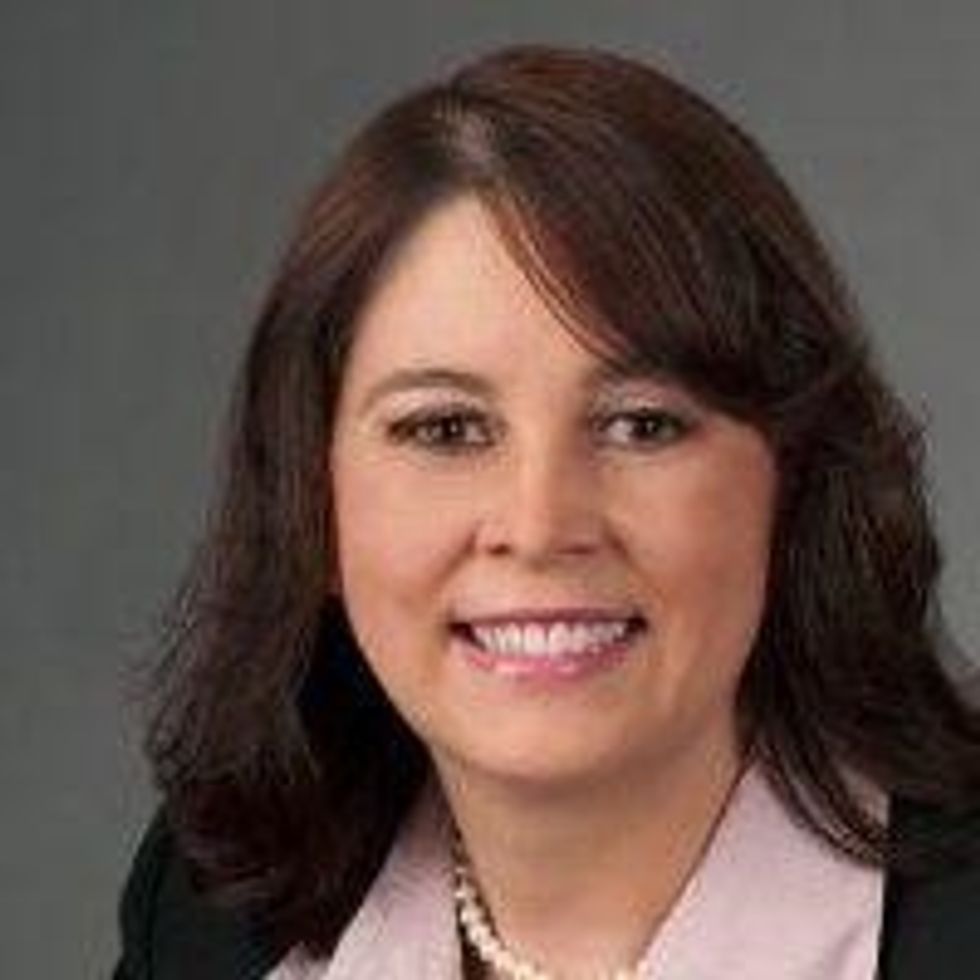 Amtrak Dir. of IT Application Dev, Vanda Reis (Credit: Amtrak)
"First of all, I love trains. Trains have been part of my life since I was a baby. The position was a perfect fit for my experience, and Amtrak has the potential to become one of the best companies in the usage of technology in the future years. It's exciting."
- Vanda Reis, Amtrak, Director of IT Application Development
5. Team
Successful IT leaders find the people and the place who bring out the best in them. As a result, they inspire those around them, too. Part of your success stems from the support system you have, the like-minded individuals with whom you collaborate, and the team with which you celebrate achievements! If you accomplish a lot on your own, imagine what you can attain when you combine your strengths with those of a great team. The potential for success can only be amplified!
"It's exciting that so many new things are happening in IT, and what makes it even better is that everyone here [at Amtrak] is so nice and helpful – we are all one team. They make you feel like you are part of the Amtrak family from day one."
- Jeannie Remsberg, Amtrak, Acting Director Service Assurance. Are you a successful woman in IT? Do you want to be one? Look for a company that welcomes these traits and encourages your advancement. You have the chance to impact your career and an industry, so don't wait to take the lead!
Do you want to be part of a world class IT team?
Amtrak is hiring! The company would love to welcome individuals to its team who share the vision of being part of a world class IT team that proactively delivers cost-effective business solutions and services while exceeding its business partner's and customer's expectations. America's Railroad® was recently recognized for workplace excellence by earning a spot in Forbes magazine's first-ever America's
Best Employers 2015
. Making the list of 500 employers across 25 industries, where the workers like their jobs enough to tell others, Amtrak aims to continue this trend in coming years with employes like you. From a SAP system to award winning mobile applications, Amtrak wants to challenge and excite its team. Are you ready to succeed with Amtrak?
Learn more about open positions and apply here!
"There is a lot of problem solving in IT and it's fulfilling to overcome difficult challenges. Ultimately, you make things better than they were before."
- Jeannie Remsberg, Amtrak, Acting Director Service Assurance. Photo Credit: Shutterstock