5 Unorthodox Job Search Techniques You Should Try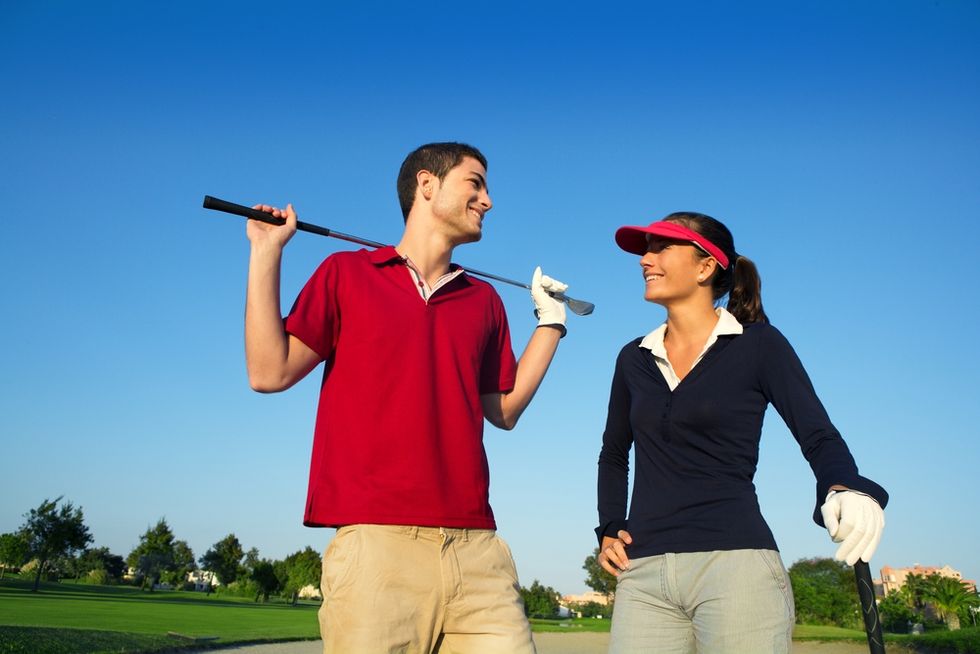 You send out perfectly polished resumes and cover letters. Your LinkedIn profile is optimized. You're networking and volunteering and blogging and tweeting… and still, no traction. If you've been at it for a few months and aren't getting the results you want, it may be time to rethink your approach. It may be time to get a little weird. Related:Quick Analysis Of Your Job Search Techniques These unorthodox job search techniques are not going to work in all situations, and they are not for the faint of heart. But really, as long as you're not going to get arrested, what do you have to lose? You already don't have that job. If you try a strategy below and it doesn't work, your worst-case scenario is that you will continue to not have the job. You might be Internet famous for a few days if you manage to really embarrass yourself, but you can always incorporate that viral video into your marketing campaign. Here are a five unorthodox job search techniques you should consider trying:
---
1. Put a digital spin on old-school advertising stunts.
You've probably heard of people wearing sandwich boards at busy downtown intersections, hoping to catch the attention of business leaders during the daily commute. Other people have shelled out thousands to buy billboard advertising in metropolitan areas. If you have the technical know-how, kick it up a level and do your advertising online. Use Google, Facebook, Bing, and other platforms to deliver targeted search and display ads to your ideal employers' desktops and mobile devices. You can do this on a pretty low budget and if it catches the attention of the right people, you'll have done an amazing job of differentiating yourself from your competition.
2. Use social media with moxie.
Every organization you'd want to work for now has a presence on Facebook, Twitter, LinkedIn, Instagram, and so on. And if they're smart, they're using those profiles to strengthen their brand and engage with potential clients
and
potential talent. Take advantage of that willingness to engage and strike up conversations. There are real people behind those avatars, and forming an online connection is your first step in building a relationship. Post replies, ask questions, make good suggestions. Show that you're thinking about them and adding value. Once you've established a relationship, it's much easier to get an audience with someone on the inside.
3. Hang out in the right places.
Give serendipity a boost by being strategic about where you spend your free time. Rather than working from the coffee shop near your house, head to an upscale hotel. If you're dressed nicely, no one is going to think twice about why you're hanging out in the lobby or at the bar. Talk to business travelers and conference attendees. You never know who you'll run into and people traveling alone are usually receptive to friendly chit-chat with strangers. This job search technique also works at golf courses, spas, tennis courts, and high-end restaurants.
4. Run your own honesty experiment.
We're trained to be incredibly polite and diplomatic while job searching. To be the best possible version of ourselves, putting a positive spin on everything we do and say. Imagine with me for a moment that you set all that "impression management" aside and simply said what was on your mind. All the time. Your behavior would certainly be a turn-off to some people, but lots of us are starving for honest, authentic communication. You're not out there to please everyone all the time; you're trying to find the right mutually beneficial fit. What better way to do that than by being 100% you?
5. Let your freak flag fly.
This suggestion is the most risky, but has the best potential to pay off big-time. Ignore all the sound, time-tested advice you've been given to go the safe route and instead lean in to your quirks. Use unique and creative resumes. Sing a song on the recruiter's voicemail. Leave in your piercings and freshen up your hot pink hair dye the night before your interview. Stop hiding your political views on social media. Link to your personal blog that highlights your passion for rescuing orphaned iguanas. Don't conceal who you are – flaunt it! Yes, if you do this, you are absolutely going to alienate yourself from some companies. But you are also stand out from the herd, and drastically increase the chances of connecting with like-minded professionals whose freak flags are made of complementary colors. And that's a recipe for long-term happiness. These are just a handful of unconventional ways you can shake up your job search. You probably have your own ideas of what you can do differently, so write them down (to keep yourself accountable) and try one new thing each day – starting today! Did you give any of these unorthodox job search techniques a try? Please use the comments section below to share what's working for you!
This post was originally published at an earlier date.
Related Posts
Top 5 Tips To Guide You Through The Application Process
Finding The Fun In Your Job Search
6 Little-Known Ways To Stay Current While Job Searching
About the author
Kim Eisenberg, MSW, has been helping people create rewarding career paths for the past 10+ years. She blends her expertise in corporate career services and organizational leadership to deliver business savvy, strengths-based coaching with an emphasis on transitioning fields or making the leap to entrepreneurship. Schedule a free consultation with Kim here.
Disclosure: This post is sponsored by a CAREEREALISM-approved expert.