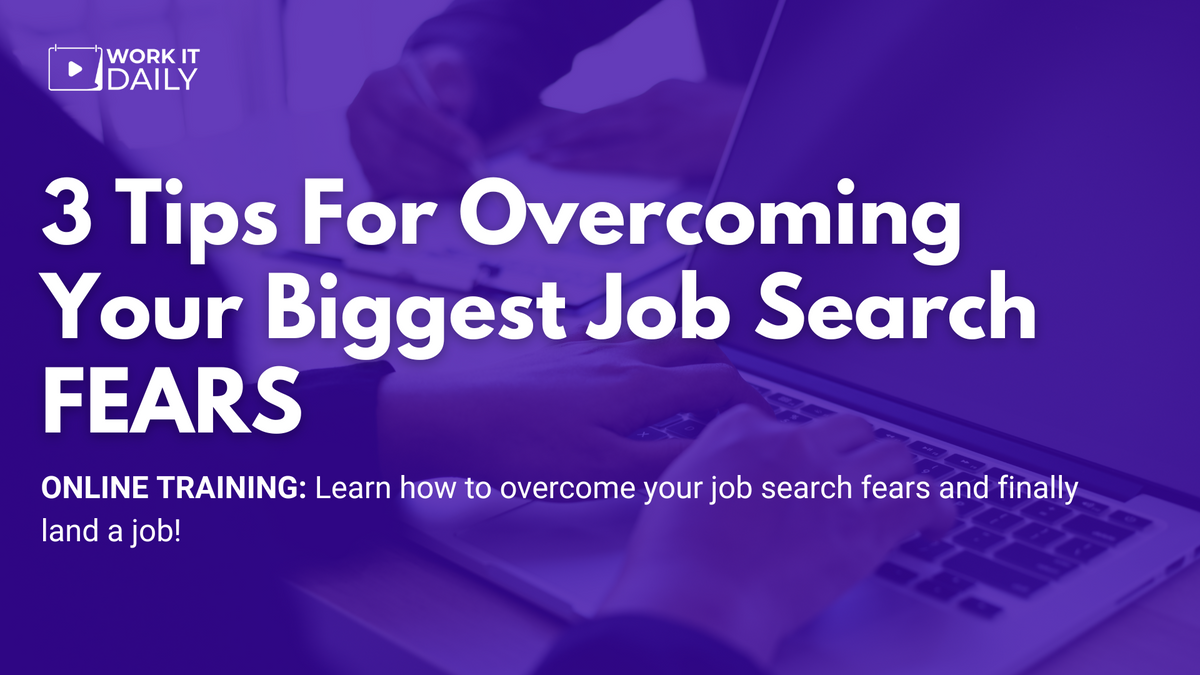 Are you terrified of screwing up a job interview? Does the thought of writing a cover letter horrify you? Are you scared to network with others? What do you even say, anyway? If you're struggling to overcome your job search fears, this live event is for you.
We get it. Looking for work can be scary, especially if you've been at it for a long time and haven't gotten any results.
Understanding which fears are getting in the way and how to overcome them will make all the difference. Sometimes you might not be aware of which obstacle is getting in the way of your goals. If you want to overcome these fears once and for all, we invite you to join us!
In this training, you'll learn how to:
Utilize strategies for coping with your job search fears
Be confident in your job search—from writing your resume to networking
Face your fears and move forward
Join our CEO, J.T. O'Donnell, and Director of Training Development & Coaching, Christina Burgio, for this live event on Wednesday, October 5th at 12 pm ET.

CAN'T ATTEND LIVE? That's okay. You'll have access to the recording and the workbook after the session!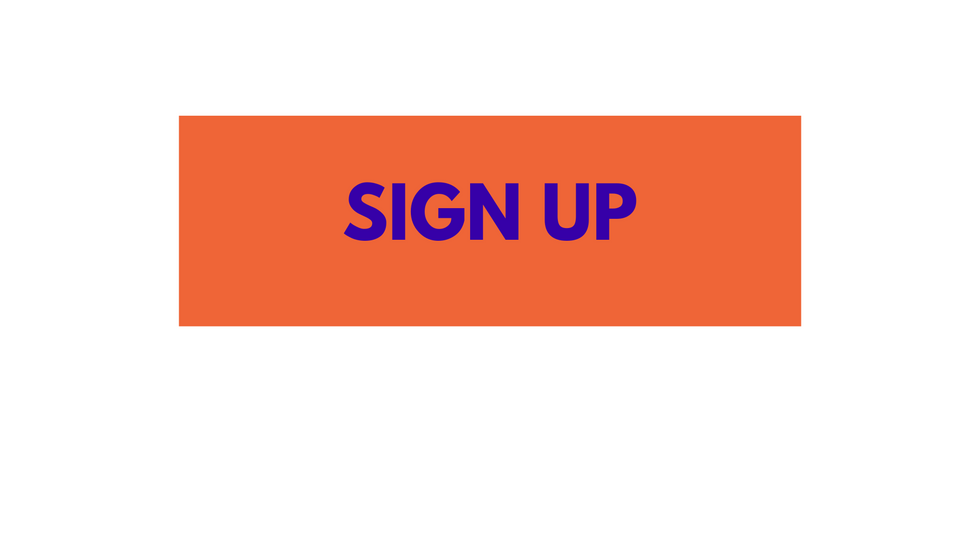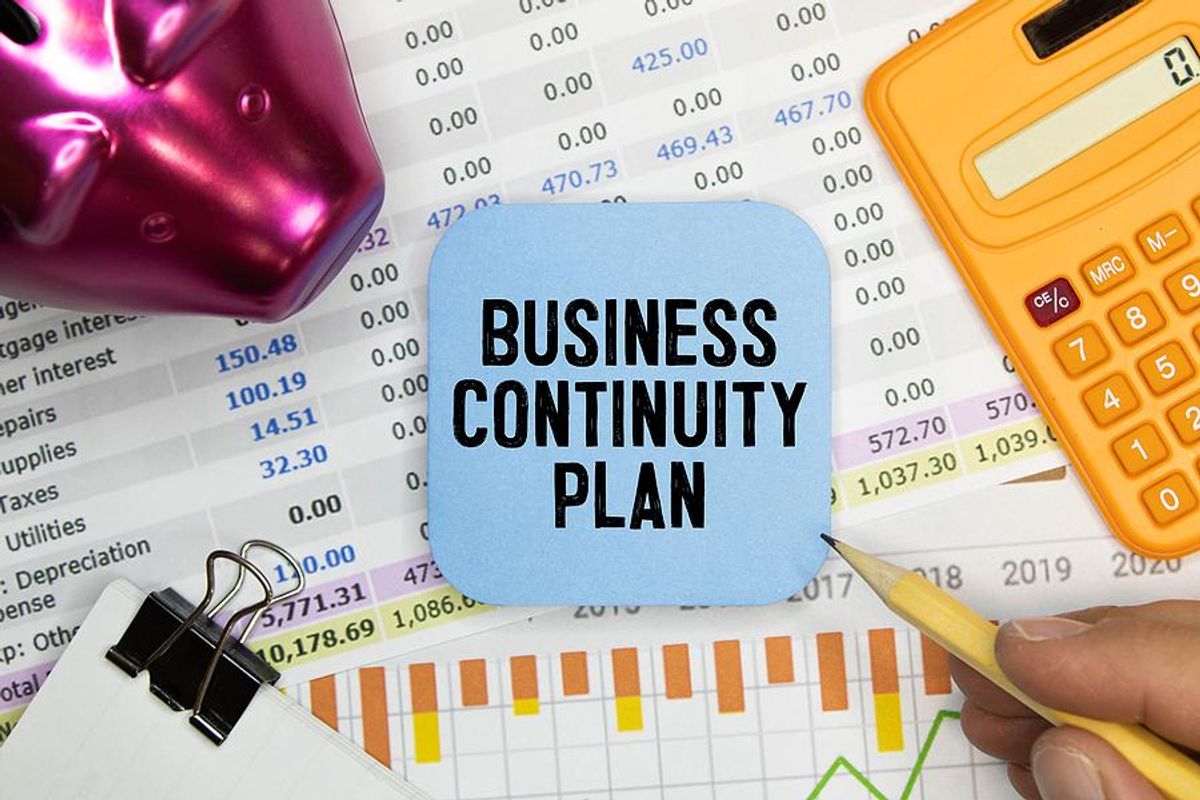 Bigstock
What is a business continuity plan (BCP)?
A business continuity plan (BCP) is a system of prevention and recovery from potential threats to a company. The plan ensures that personnel and assets are protected and can function quickly in a disaster.
Understanding Business Continuity Plans (BCPs)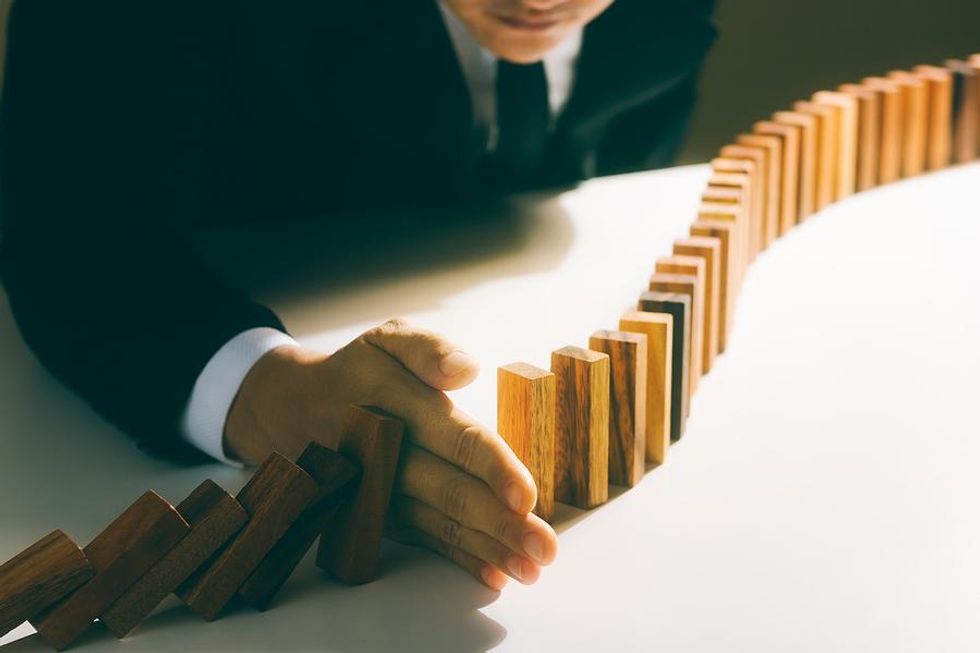 Bigstock
BCP involves defining any risks affecting the company's operations, making it an essential part of the organization's risk management plans. Risks may include natural disasters—fire, flood, or weather-related events—cyber-attacks, and Centers for Disease Control events (COVID-19). Once the risks are identified, the plan should also include the following:
Determining how the risk will affect operations
Implementing safeguards and procedures to mitigate the losses
Testing procedures to ensure they are optimized
Reviewing the process to make sure that it is up to date
BCPs are an essential part of any business. Threats and disruptions mean a loss of revenue and higher costs, which leads to a drop in profitability. And companies can't rely on insurance alone because it doesn't cover all the costs and the customers who move to the competition. It is generally conceived in advance and involves key stakeholders and personnel input.
At The National Football League, A Business Continuity Plan Was In Place In The Event Of A Tragic Event.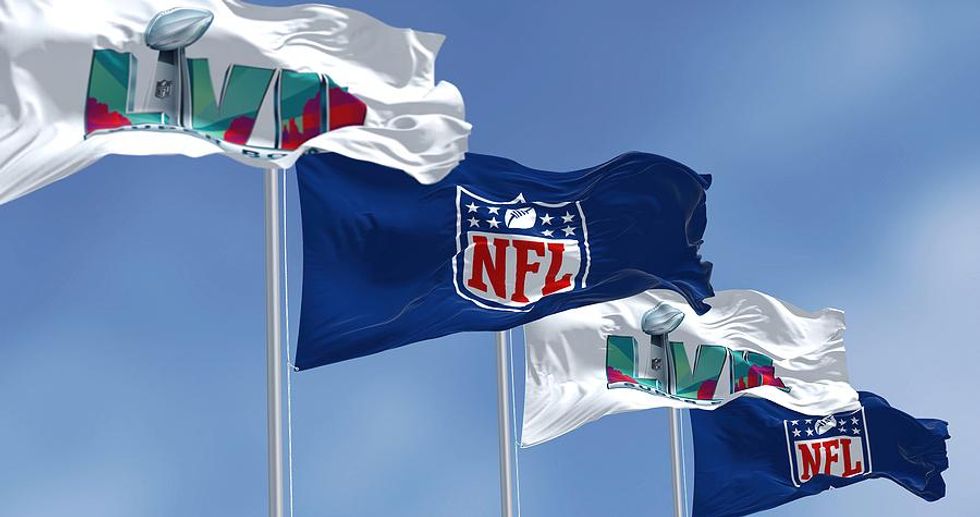 Bigstock
When I worked in Football Operations at the NFL, I was heavily involved on the Risk Management Team. Our team knew that the NFL had a plan if a tragic plane crash event eliminated an entire team. The plan was to have an emergency meeting involving all 32 team clubs. Team management would conduct a special draft of the existing 31 clubs, pulling enough players and staff to field a team to continue business operations for the rest of the season.
Business Continuity Plan vs. Disaster Recovery Plan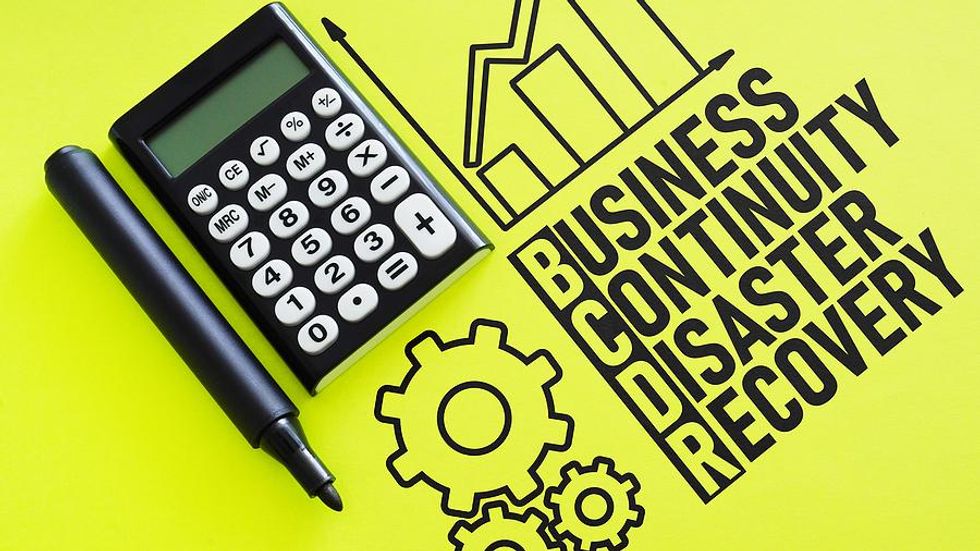 Bigstock
BCPs and disaster recovery plans are similar; the latter focuses on technology and information technology (IT) infrastructure. BCPs concentrate more on the entire organization, such as customer service and supply chain.
BCPs focus on reducing overall costs or losses, while disaster recovery plans look at technology outages and related expenses. Disaster recovery plans tend to involve only IT personnel—which create and manage the policy. However, BCPs tend to have more personnel trained on the potential procedures.
6 Levels Of Business Continuity Maturity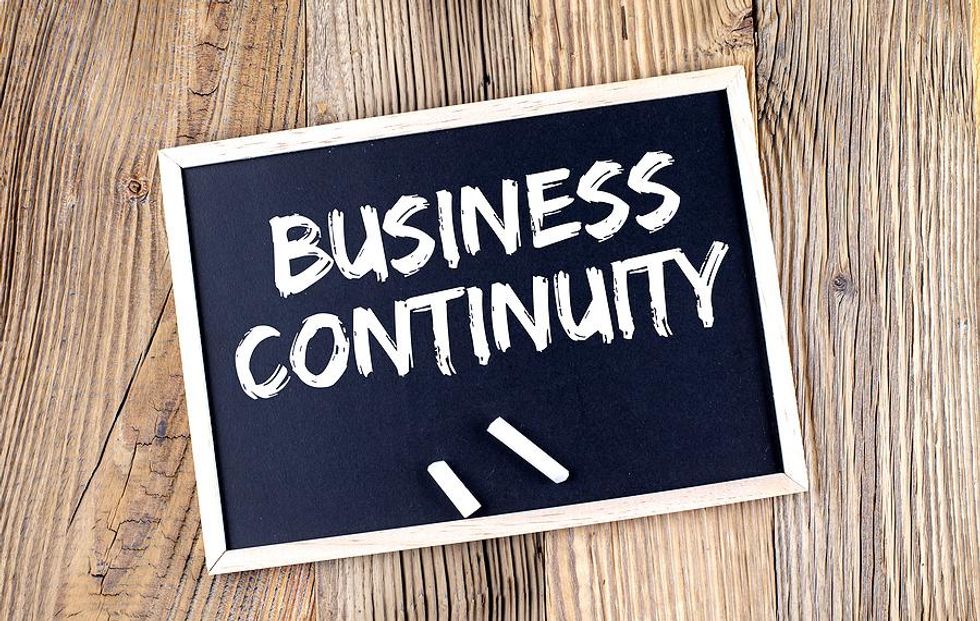 Bigstock
How mature is your organization when it comes to business continuity? Does your business continuity management (BCM) program crawl, walk, or run? From self-governed to synergistic, we have identified six levels of BCM maturity that most companies fall into.
Immature
Levels 1-3 represent organizations that still need to complete the necessary program basics to launch a sustainable enterprise business continuity management program.
Level 1 – No real plan in place. A wait-and-see approach.
Individual business units and departments can organize or implement their business continuity or disaster recovery efforts. The state of readiness for disruptive events is low across the business enterprise. The business or individual department reacts to disruptive events when they occur. No actual planning is involved: business continuity recovery is reactive rather than proactive.
Level 2 – Departmental: The one and only—you're in a class alone!
At least one business unit gets it. You have reached Level 2 of BCM maturity if at least one department or business unit has initiated efforts to establish management awareness of the importance of business continuity. A few functions or services have developed and maintain business continuity plans within one or more business continuity disciplines, such as:

Incident reporting
Technology protection
Security mandates
Business continuity
At Level 2, your organization has at least one internal or external resource assigned to support the business continuity efforts of the participating business units and departments. The state of preparedness may be moderate for participants but remain relatively low across most of the company. Management may see the value of a BCM program, but they are unwilling to make it a priority at this time with minimal executive buy-in.
Level 3 – Cooperative: Moderate preparedness, but on its way to full maturity.
Participating business units and departments have instituted a sophomoric program, mandating at least limited compliance to standardized BCM policy, practices, and procedures to which they have commonly agreed.
A BCM program office or department has been established, which centrally delivers BCM governance and support services to the participating departments and/or business units.
Still lacking executive buy-in; senior management has not committed the enterprise to a BCM program.
Maturing
Levels 4-6 represent a definite plan for a maturing enterprise BCM program. If your business achieves Level 4, you are compliant with most standards.
Level 4 – Standards in place: You have climbed to early BCM maturity adulthood.
Congratulations! Your management has arrived on the scene and is committed to the strategic importance of an effective BCM program throughout the organization. In addition, there is an enforceable, practical BCM policy that adopts structure, including procedures and tools for addressing all four business continuity disciplines:
Incident reporting
Technology protection
Security mandates
Business continuity

​
Level 5 – Integrated: Almost there!
At Level 5, the company meets all of the requirements of Level 4 that are now implemented throughout the company, adopting continuous quality improvements.
All business departments have completed tests on all elements of their business continuity plan, including their internal and external dependencies.
Planned methods have proven to be effective.

Management has bought into crisis management exercises.

A communications and tracking system exists to sustain a high level of business continuity.
Level 6 – Synergistic: You have reached BCM nirvana!
You not only conquered levels 4 and 5. You own it! As official business continuity gurus, you have:
Sophisticated business protections are in place and tested successfully.
Innovative procedures, practices, and technologies are working and functional in the BCM program.

​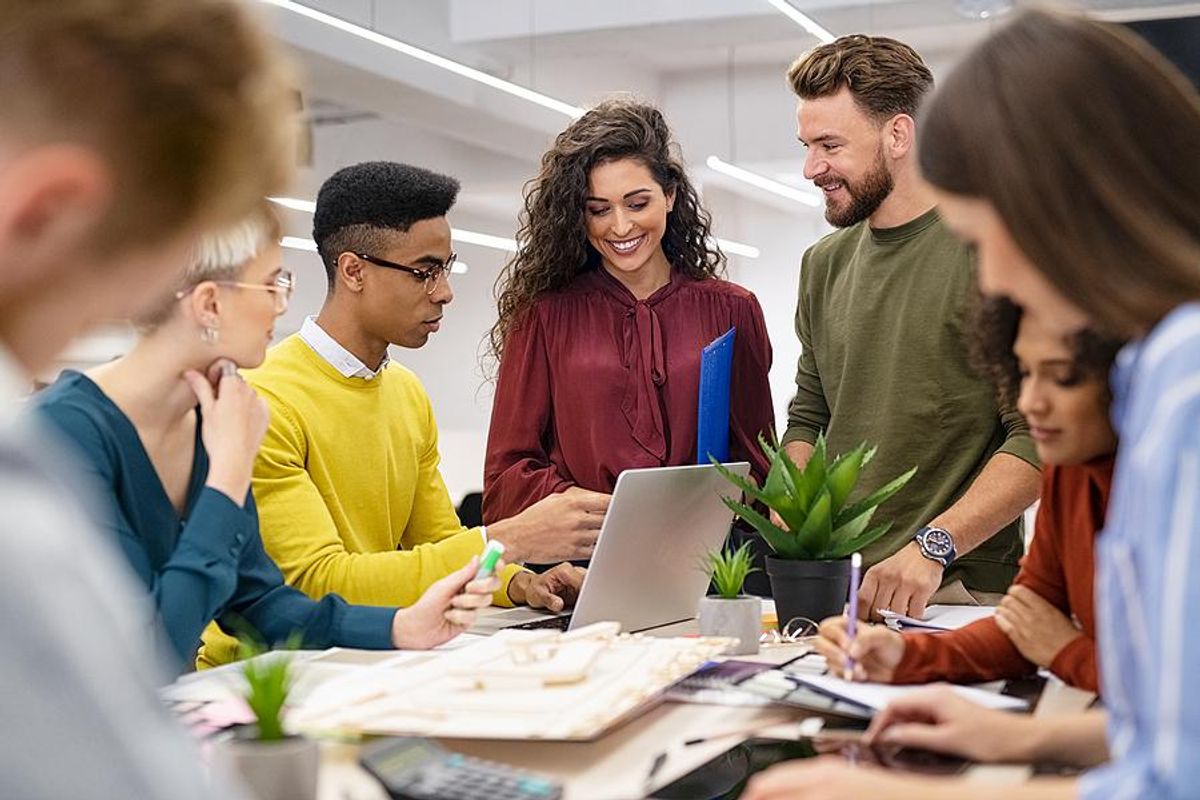 Bigstock
Work is important to a lot of us. And we all have egos. The trick is to balance our own view of work and success so that the ego remains a helpful source of support and not a tyrannical master. One is the road to relative contentment, the other to continued misery. Have you struck the balance?
We particularly need to know we have the balance as close to right (for us and others at work—everywhere!) especially given the likely turmoil and stress employees, colleagues, leadership, and ourselves may feel because of the ongoing uncertainty surrounding us right now.
Why do I even write about ego and why should any of us in business care about it?
To understand the influence of our own ego at work, let's first get a working definition of what ego is. Oxford Languages defines ego as, among other things, 'the part of the mind that …is responsible for reality testing.'
So, what does reality testing look like on the ground? How do we implement reality testing at work for us?
Our Internal Rule Book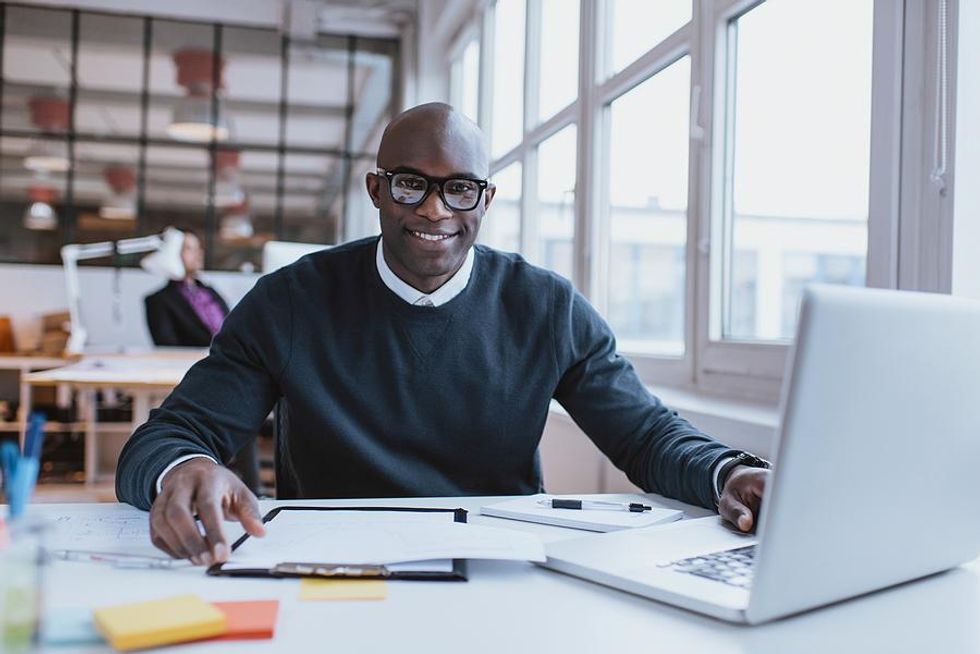 Bigstock
Through a rule book. Our own internal rule book. An individual set of rules we each carry around inside our heads for how we deal with the world including at work.
Everyone has their own internal rule book. Your job is to make sure that your internal rule book continues to support and serve for the benefit of all including your stakeholders, your colleagues, your team, your company, and yourself at work.
We all have this internal rule book for all parts of our lives. So, our internal rule book pervades our waking moments including at work.
Almost from birth we acquire, adopt, and develop our own set of rules which drive what we expect and therefore what we impose on others and ourselves as a way to decide what is going on—that is we are reality testing.
For instance, simple rules picked up through experience like if you pay a baker for a bread roll you expect them to hand over a bread roll. If they don't hand over a bread roll then you start reality testing. In this example, where the baker didn't hand over the bread roll as you expected (rule about exchange) you might immediately reality test the situation by asking 'Did I hand over the money to the baker' or 'Did he hear my order correctly?'
You see how the rule book works—it's reality testing what you expected. You expected a bread roll after handing over the money (a rule about exchange), yet the baker didn't hand over a bread roll. So, you try to understand what happened given your rule explains there 'should' have been an exchange. You could call this sort of rule a 'standard rule' as many people follow it. In this scenario, the rule of exchange is a standard rule because it is widely followed and understood.
So, applying the rule book to work, if you delegate to someone and then they don't meet your expectations...here is where things can get interesting. Remember our internal rule book guides and drives our expectations.
Your rule book is active 24 hours, 7 days a week in your subconscious, whether you're at work or not, and whether you are always aware or not. The application of our rules often happens on 'autopilot.' Remaining mindful of how you apply your rules will increase your likelihood of successful interactions and activities at work and in general.
Why?
Because being mindful means you are in that very moment, live, and you are adjusting to the actual, live situation and the interaction or person in that very moment. Rather than applying the rule when it may have first formed for you.
Remember, right now, people may be in a heightened state of stress for other reasons than the immediate interaction with you. So make sure your rule is the best possible fit, in the moment, to that situation and people.
This mindful assessment of the 'best fit' of your rule in the moment will lead to better, healthier, more successful interactions and outcomes the more you can do it.
Remember: a negative emotion you may feel during the day at work, with others or during an activity you are doing—e.g., reading a work email, for instance (anger, frustration, annoyance)—is a pretty good indicator that someone or something has tripped over one of your rules.
This is then a split-second opportunity for you to grab hold of how you are feeling, and then recognize that it's actually because of a rule you have in play. You then have the immediate opportunity to do something potentially different to how you would 'normally' react.
This can lead to a different (and possibly) better outcome for you and the person or situation than might otherwise have been the case.
Let's continue with the example mentioned of delegating work to someone. You have more choices in this latter example scenario of delegating work to someone which is of course more complex than a simple transaction of buying a bread roll—obvious right?
What may be less obvious is that you and the person you delegated to don't just have standard rules (i.e., widely followed and understood what is expected). We all have non-standard or individual internal rules as well. In other words, everyone has a standard set of rules that are widely followed and understood by others and non-standard rules where expectations between people might vary.
It's also worth thinking about how you apply your rule book in say, difficult work situations like distressed projects and teams (see " 6-Point Checklist For Taking Over A 'Distressed' Project Or Team " for more on this).
Let's say in our delegation example you explained to your colleague that she keeps you in the communication loop on the progress of work you delegated to her. Let's say she doesn't copy you in on an update email and you find out from a colleague instead how the work is progressing.
This is the second time you have found out indirectly rather than directly from the person you delegated to. Do you apply a rule that says this colleague cannot be trusted or is slack or absent-minded? Or could it be that your rule instead interprets your colleague's behaviour as they are purposely leaving you out of the loop.
What if her behaviour of leaving you off the update email is actually because she is continuously overworked and doing her very best and slips up sometimes because of how busy she is?
Take your pick of how you respond in this scenario.
Your response is driven by your internal rule about what you expect—in this scenario, what you expected when you delegate work to someone. So, when your expectation wasn't met, your internal rule book kicks in (to reality test) and then reacts by judging the situation (and the person).
Remember that our rule book is built over time and evolves through observation, our own experiences, as well as our beliefs—a topic for another (many!) blog series.
How much you check, question, and validate your own internal rules that you use and apply to a given situation, such as the example above, will potentially influence your attitude and behaviour towards this person as well as similar scenarios in the future.
Tips To Make Sure Your Rulebook Is A Healthy, Balanced One: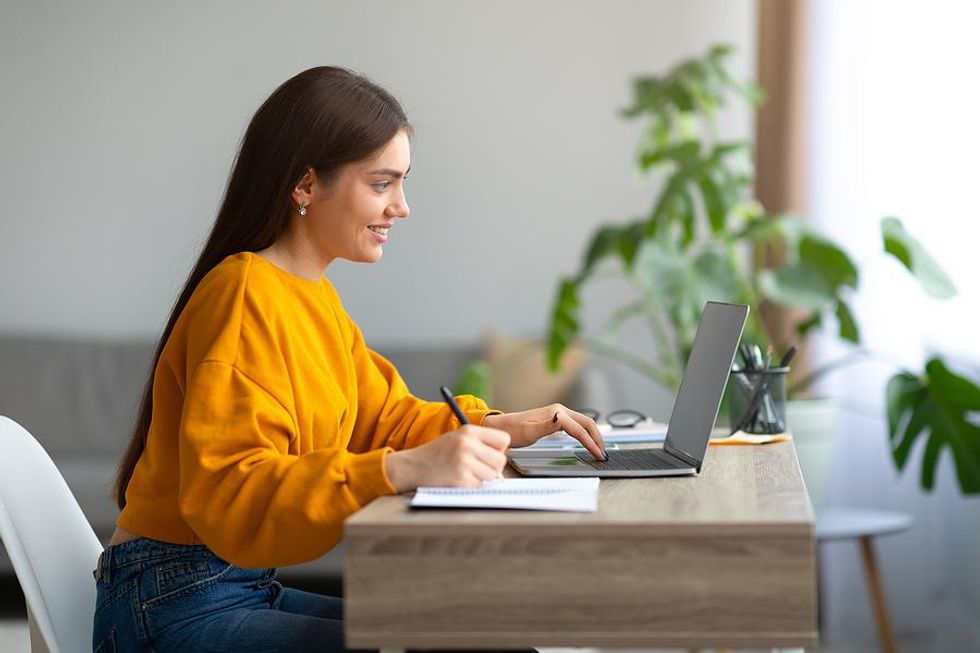 Bigstock
Ask yourself, 'Do my rules...
Serve me in regards to my work?'
Serve my stakeholders including my team, direct reports, sponsor, and colleagues?'
Place onerous hurdles that serve little purpose except to continually reassure me?'
Need to be removed in some areas?'
Hinder or support fast progress at work?'
Need streamlining, changing, revision, updating, editing, or deleting?'
Final Word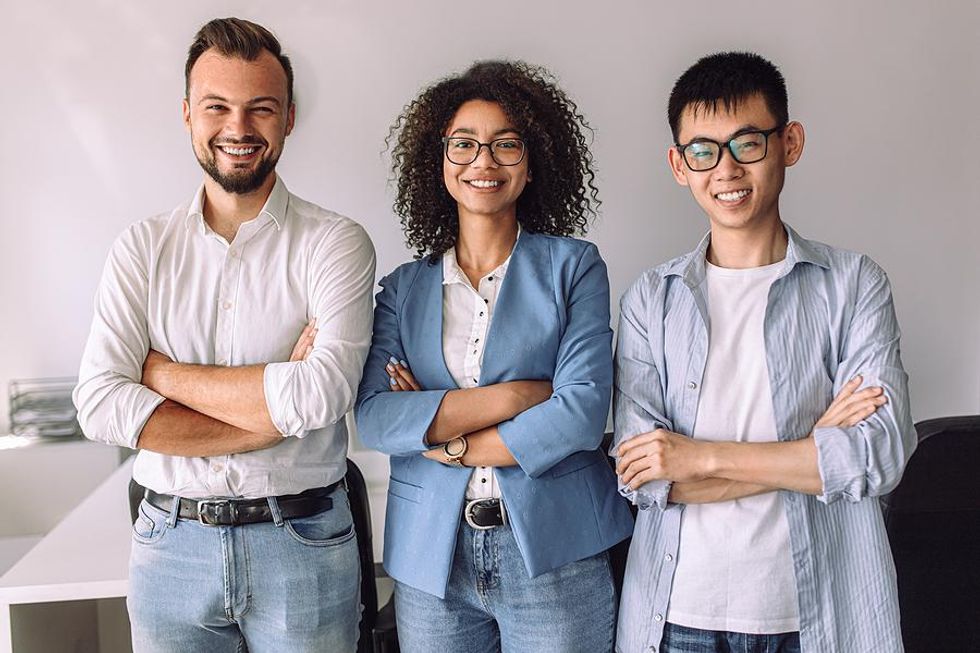 Bigstock
I've barely mentioned ego throughout this blog yet that's where we started. We could spend a lot more than my 1200-word limit allows. So instead, I focused on a practical example of what is driven by our ego—the internal rule book.
At its most basic, our internal rule book is there to protect us and reassure us that we are in control as we deal with and decide what is going on around us at work (and beyond).
It's important you place as much effort as you can muster into making sure, especially in today's uncertain work environment, that the application of your rule book (i.e., in situations with stakeholders like colleagues, employees, or leadership) remains as balanced and unemotional as possible, no matter what is going on for you and your stress levels. Not an easy ask I realize—but I know you can do it!
The tips I provided aim to help you recognise and understand your own internal rule book, the one you apply at work especially, and help you ensure it remains supportive rather than one that drives unhelpful behaviours that can make things worse for you and those around you.
Remember the ultimate aim of our internal rules is to help not hinder.
Would love to hear about your internal rule books and how they serve you or how you review your rules regularly to make sure they continue to support you.