Since brand values are such a key part of developing your overall brand strategy, let's dive into defining what brand value is and provide some examples from top companies that will inspire you to kick off your branding process.
---
What Are Brand Values?
Brand values are "what" your basic beliefs are in what really matters, which guide how things should be done. They are NOT about your products or services. They articulate "what" you stand for and are infused into every aspect of the company (i.e., brand, business, behaviors, decisions, employees, messaging, etc.).
The goal is to have your brand values reflect the reality of who you are as a business. Consumers are more likely to buy from a brand with whom they share similar values. If your brand values are a bit too idealistic, it can backfire as customers will see right through them.
For the value of your brand to increase, a customer must continue to purchase your brand, purchase your brand over the competition, and recommend your brand to a friend.
Examples Of Brand Values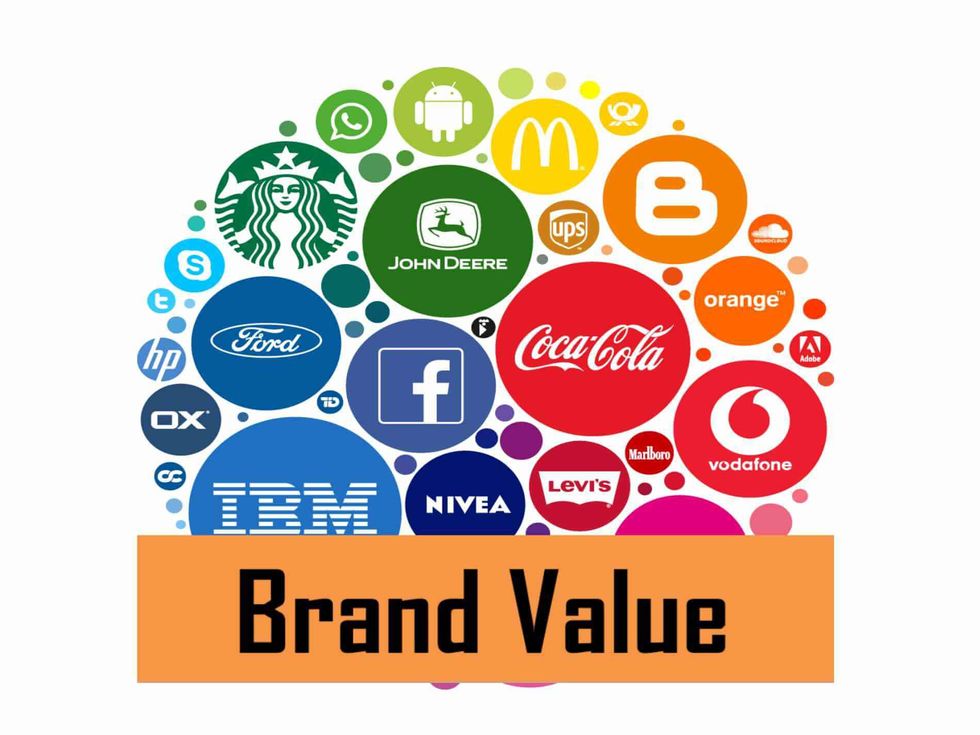 One of the best ways to begin developing your brand values is to look at what other companies have done. Looking at other companies brand values can be the inspiration you need to kick-start developing your brand values.
Let's take a look at some of my favorite examples of brands that showcase their brand values to see what we can learn.
Ben & Jerry's
Ben & Jerry's believes that ice cream can change the world. Their brand core values are as follows:
Guided by our Core Values, we seek in all we do, at every level of our business to...
Advance Human Rights & Dignity
Support Social & Economic Justice for Historically Marginalized Communities
Protect & Restore the Earth's Natural System
Ben & Jerry's brand values let us know that it's not about the ice cream; it's about the people. What they've created is the world's second-largest producer of super-premium ice cream, valued at $200M+, that is focused on what consumers want in addition to giving back to their communities. Ben & Jerry's is so committed to their values that they've launched products that have created jobs in economically depressed regions (U.S. & overseas) and have launched flavors like Chocolate Fudge Brownie that contain brownies made by homeless and unemployed workers; Wild Maine Blueberry where the blueberries are harvested by Passamaquoddy Indians; and Rainforest Crunch in which the company buys Brazil nuts collected in the Amazon rain forest by indigenous people. Source: Entrepreneur
Patagonia
Patagonia brand values reflect those of a business started by a band of climbers and surfers, and the minimalist style they promoted.
Build The Best Product: Our criteria for the best product rests on function, repairability, and, foremost, durability. Among the most direct ways we can limit ecological impacts is with goods that last for generations or can be recycled so the materials in them remain in use. Making the best product matters for saving the planet.
Cause No Unnecessary Harm: We know that our business activity—from lighting stores to dyeing shirts—is part of the problem. We work steadily to change our business practices and share what we've learned. But we recognize that this is not enough. We seek not only to do less harm, but more good.

Use Business To Protect Nature: The challenges we face as a society require leadership. Once we identify a problem, we act. We embrace risk and act to protect and restore the stability, integrity and beauty of the web of life.

Not Bound By Convention: Our success—and much of the fun—lies in developing new ways to do things.
I love how Patagonia brought their brand values to life in their '" Don't Buy This Jacket" Black Friday ad that ran in the New York Times back in 2011 (shown above). "The real message of 'Don't Buy This Jacket' – and it continues to be the real message of Patagonia in terms of consumption – is don't buy this jacket if you don't need it," says Alex Weller, Patagonia's European Marketing Director in an interview . "And if you do need a jacket, make sure you buy something that is thoughtfully produced, is built to be repaired, has a clear purpose. So it's not about encouraging people to not own things; it's about changing people's relationship with stuff, and being not just thoughtful consumers but thoughtful and careful owners of stuff."
Patagonia wanted to lighten the environmental footprint by having consumers consume less, businesses make fewer things but of higher quality, and customers to think twice before buying. Their goal was to reduce environmental damage by reducing consumption as well as making products in a more environmentally sensitive, less harmful ways.
Chick-fil-A
Chick-fil-A 's core values reflect their purpose and their culture, and shape their staff and the work experience of Chick-fil-A teams wherever they are.
We're here to serve. We keep the needs of Operators, their Team Members and customers at the heart of our work, doing what is best for the business and best for them.
We're better together. It's through teamwork and collaboration that we do our best work. We're an inclusive culture that leverages the strengths of our diverse talent to innovate and maximize our care for Operators, their Team Members and customers.
We are purpose-driven. We model our Purpose every day, connecting our work and daily activities to our business strategy, supporting each other's efforts to be good stewards who create positive impact on all who come in contact with Chick-fil-A.
We pursue what's next . We find energy in adapting and re-inventing how we do things, from the way we work to how we care for others.
Chick-fil-A implements its brand values with a "servant leadership" mindset. You will see this being executed throughout their organization from how they recruit talent (i.e., how potential hires interact with employees) to how they engage with customers (i.e., closed on Sundays to saying "it's my pleasure" when serving customers), and ensuring employees live the culture and values every day. Source
Remember, brand values are the heart and soul of your brand, motivating your company to be the best that it can be. Enhancing the value of your brand is critically important for organizations today as customers prefer to buy from companies that are consistent and effective.