Popular
Shape Perceptions With Brand Messaging Framework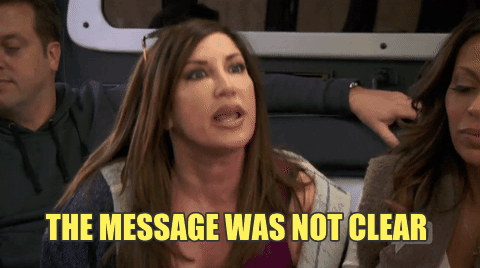 When you don't have a clear brand message, this can create havoc with your internal and external teams as you are not succinctly communicating who you are, what you do, and why you are different in a consistent framework.
---
I'm going to take you through the elements of a brand messaging framework. By the end of this article, you should come away with a brand messaging framework that you can implement for your brand.
Brand Messaging Framework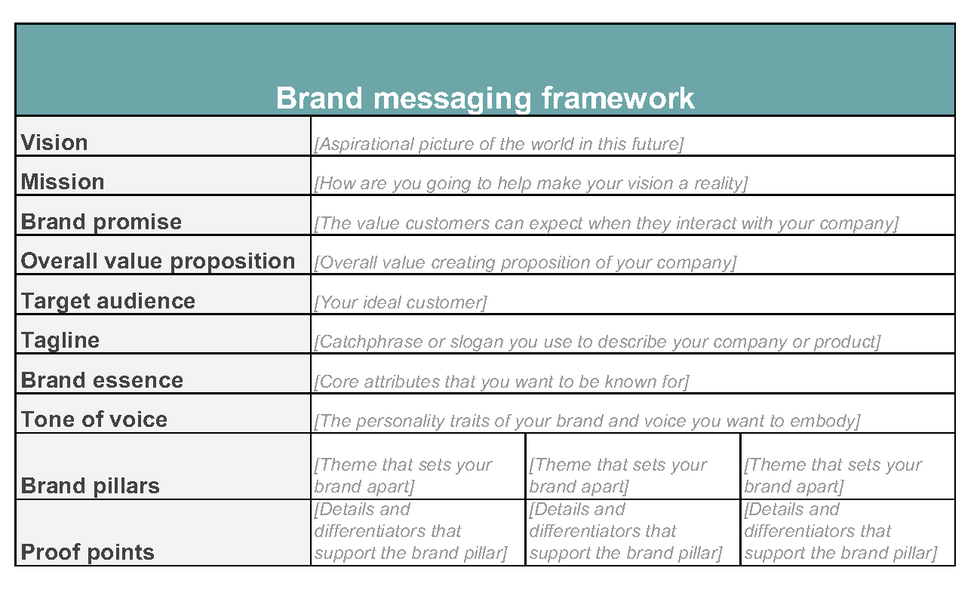 A brand messaging framework is the foundation for all of your brand messaging. It's a collection of your branding documents, statements, and materials that will help your teams (internal and external) represent and communicate your brand to your audience. Here is a brand messaging framework template to utilize.
A Vision is "what" a company aims to achieve for its future.
A Mission is "how" we are currently taking action against our vision.
Brand Promise
A brand promise tells customers what they can expect from your brand in a concise, compelling, and memorable way. A company needs a brand promise to communicate their customer expectations to everyone across the organization so that consistent customer experiences are delivered both internally and externally. If you're consistent in delivering on your brand promise, you'll have loyal customers, ready to spread the word to family and friends about how great you are.
Successful brand promises feature the following key components:
Simple. Credible. Memorable. Unique. Measurable.
A Brand Promise Is Simple: A brand promise should be simple. Try to stick to 10 words or less.
A Brand Promise Is Credible: A credible brand promise is when your customers experience consistency every single time they interact with your company.
A Brand Promise Is Memorable: A brand promise must be memorable enough to compel employees to use during customer interactions with your brand and for customers to engage with your brand.
A Brand Promise Is Unique: Your brand most likely competes against numerous competitors. Therefore, it's important to identify what makes your brand different in order to build your brand promise to stand out from the crowd.
A Brand Promise Is Measurable: For your brand promise to be effective, it needs to be measurable. If you can't define it, you can't measure it, and if you can't measure it, you can't manage it.
Here is a guide on how to develop your brand promise.
Value Proposition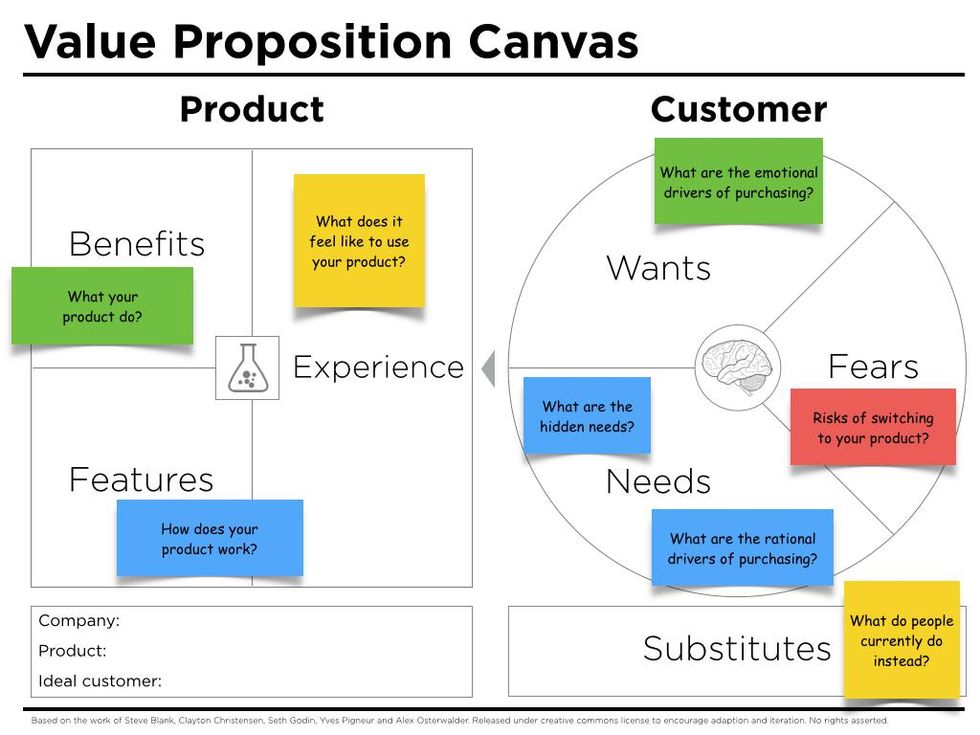 A value proposition is a simple statement that summarizes a promise of value to be delivered to customers should they choose to buy your product or service.
The Value Proposition Canvas tool is a great place to begin mapping your value proposition by identifying and validating the makeup of your product and why people buy it.
Here are some questions to help you move through the Value Proposition Canvas:
How does your product work?
What does your product do for your customers?
What does it feel like to use your product?
What are the rational drivers of purchasing?
What are the emotional drivers of purchasing?
What are your customers' hidden needs?
What do people currently do instead?
Once you've pulled this information together from the Value Proposition Canvas tool, the next step is to distill these insights into your value proposition statement. An easy way to articulate this is with Steve Blank's (entrepreneurship professor at Stanford & Columbia University) XYZ template.
We help (X) do (Y) by doing (Z).
Target Audience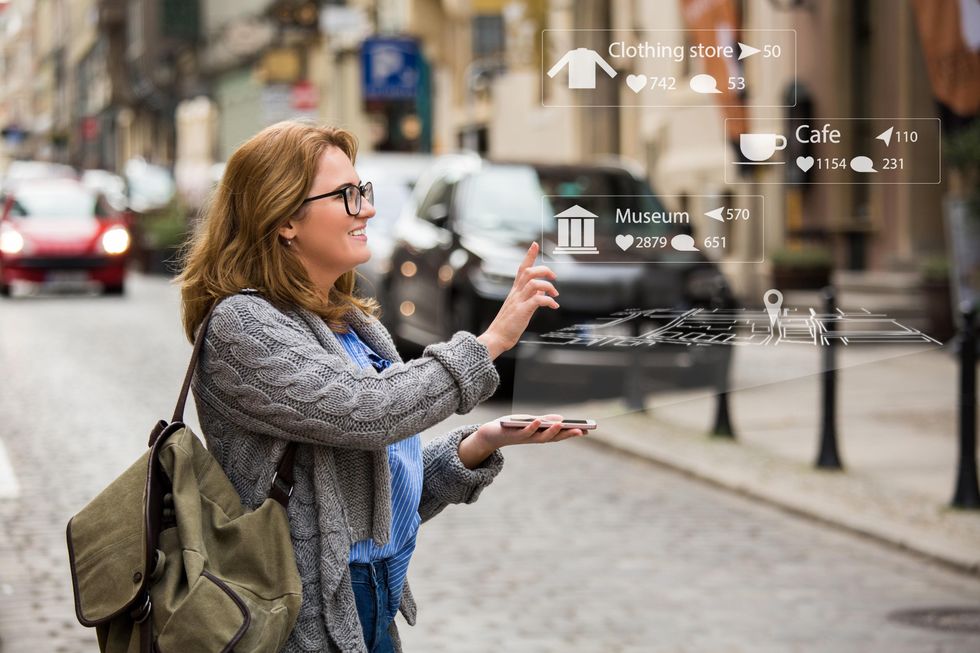 A target audience is the demographic of people most likely interested in your product or service. Defining your target audience allows for a more intentional and personal outreach to those likely to purchase your product or service.
To define your target audience, you should analyze your market segmentation. Here is an article on how to conduct a market segmentation. Your goal is to boil this information down into a simple target market statement: Our target market is (gender), aged (age range), who live in (place or type of place), and like to (activity).Keep in mind that this is just a guide to use; don't feel like you need to stick to these identifiers (i.e., gender) if they are not relevant to your business. And of course, if you offer multiple products or services, you will need to create target market statements for each product (or product category).
Here is a guide on how to develop your target audience.
Tagline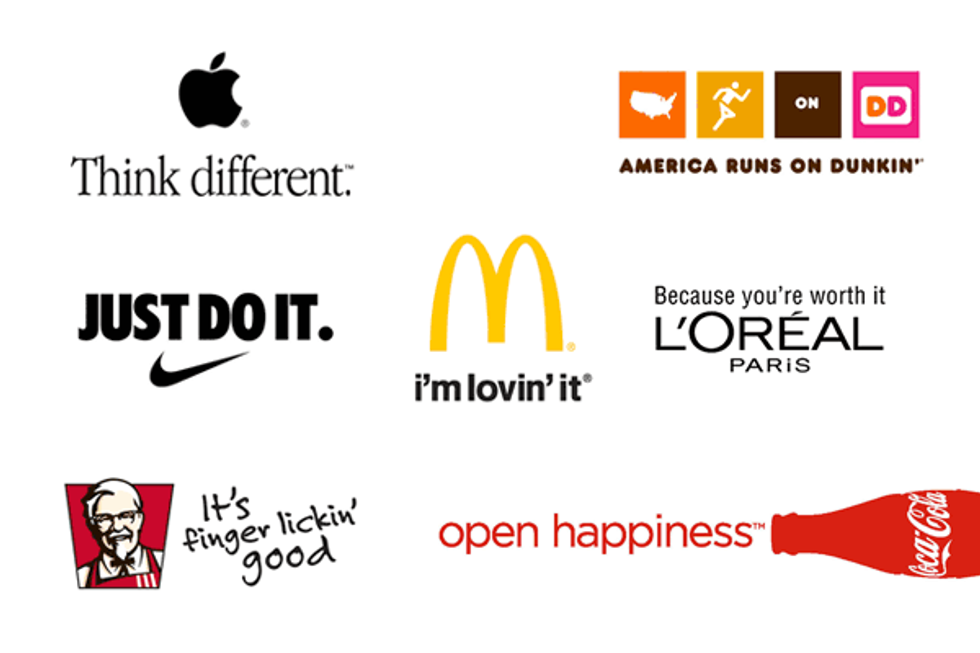 A tagline is a catchphrase that summarizes what your brand is all about. Keep in mind that a tagline is different from a slogan. A slogan is usually for a specific campaign or product while a tagline speaks to a company's values as a whole. Here are three steps to creating a tagline.
Identify Business Goals: Your tagline should reflect your business goals.
Identify Brand Emotions: Identify what emotions you want your customers to feel when they interact with your brand? Here's Plutchik's Emotion Wheel to identify various types of emotions.
Brainstorm: Brainstorm tagline ideas with key stakeholders throughout your organization. Select the one that best fits your company.
Brand Essence
It's the intangible attribute that captures the soul of your brand. It's typically a one to five-word statement expressing the essence of your brand and most importantly felt by your customers. Here are a few brand essence examples:
Apple = Simplicity and Innovative
Coca-Cola = Happiness
Walt Disney = Magical
Volvo = Safety
Brand Personality
When someone has a great personality, we are drawn to them. We want to be with them because they make us feel good. A brand's personality works the same way. Your brand personality is essentially human characteristics associated with your brand. It's communicated through tone of voice, visuals, and even policies. They're expressed as adjectives that convey how you want people to perceive your brand (i.e., smart, sophisticated, funny, etc.). Here is a template of over 200 adjectives to get you started thinking about if your brand was a person, who would they be?
A strong brand personality can positively impact brand loyalty, word-of-mouth, active engagement, and willingness to pay more. Source
Here are three approaches on how to find your brand personality; use the one that best fits your needs.
1. Dimensions of Brand Personality (by Jennifer Aaker) is a model that measures the five brand personality dimensions
Sincerity (down-to-earth, honest, wholesome, cheerful)
Excitement (daring, spirited, imaginative, up-to-date)
Competence (reliable, intelligent, successful)
Sophistication (upper class, charming)
Ruggedness (outdoorsy, tough)
Here are three steps to develop your brand personality under this model:

Brainstorm: Begin by brainstorming a list of personality traits (here's a list of adjectives to get you started) that best represent your brand. Group these traits under one of the five brand personality dimensions. For example, adventure, exploration, self-discovery represent Patagonia and fall under Ruggedness.
Rate: Rate each brand personality trait on a scale from one to five. One being the least descriptive and five being the most descriptive of your brand. This process helps determine which of the brand personality traits represents your brand the most.
Organize: Organize your findings to see where your brand rates are high or low. Determine where your brand should focus within the five brand personality dimensions.
2. Brand Archetypes Framework (by Carl Jung). Carl Jung believed that archetypes were models of people, behaviors, or personalities, thus making them more recognizable and relatable to target audiences. Jung identified 12 archetypes. The idea is that any brand can relate to one of the 12 archetypes that help define the brand.
3. Combo Brand Archetypes & Brand Personality: This model combines the Brand Archetypes Framework and the Dimensions of Brand Personality.
Brand Pillars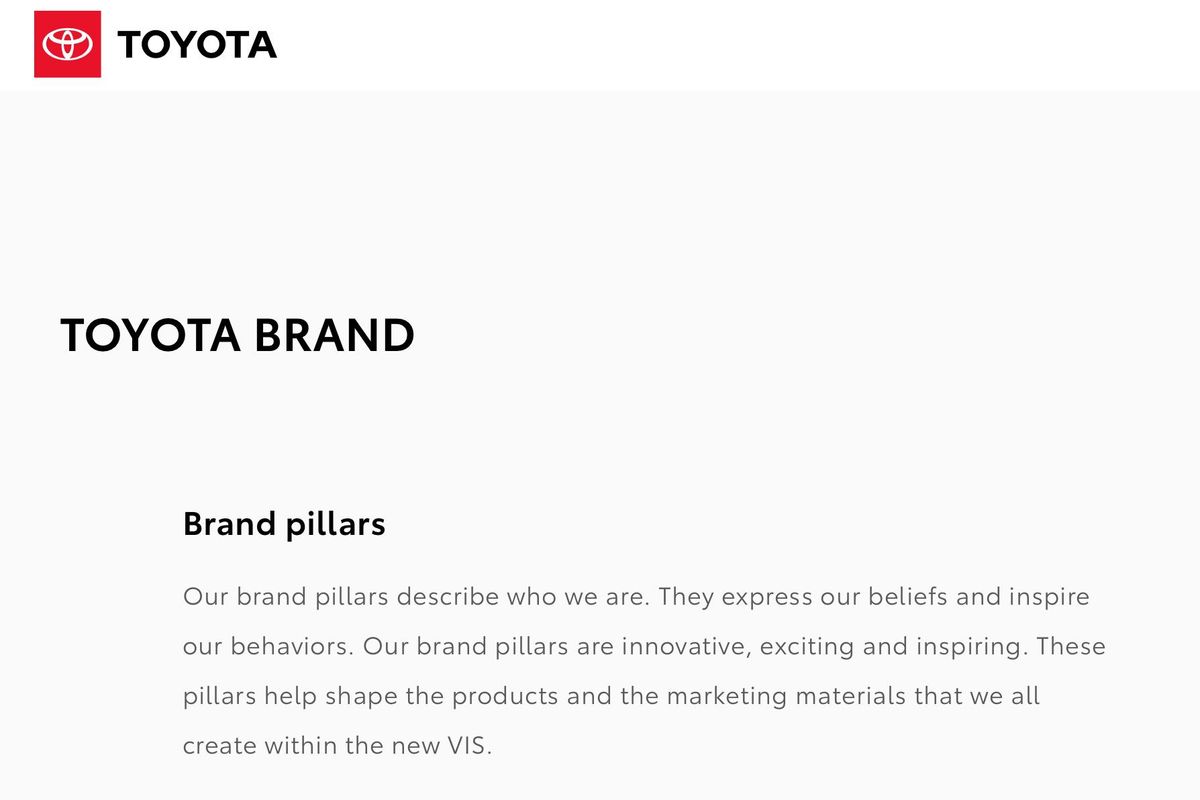 Brand pillars are values and characteristics that make up your brand. Your brand should be about how you communicate your message to the world. Brand pillars help you do that by defining the fundamental points that set your company apart from your competitors. Source Brand pillars can be your core brand values, important strengths, or aspects of a brand that support or add dimension to the brand's core idea of "Who are you?" These can be anything that your customers feel is important to them—convenience, innovation, quality, safety, etc. They should become the focus of your marketing strategies and reference tools to be used for guidance. As an example, Toyota's brand pillars are innovative, exciting, and inspiring.
Once you have your brand messaging framework in place, everyone you interact with, especially your customers, will be clear on who you are, what you do, and where you stand. Start building your leadership brand today. You've got this!