Community
It Pays To Deliver On Your Brand Promise
Do you remember the Pepsi challenge? It was a legendary marketing promotion in which people participated in a blind taste test with Pepsi vs. Coke. More people preferred Pepsi but continued to buy Coke. When a brand choice is made, the strong, familiar, trusted brands will always have an edge. An effective brand promise builds trust with customers.
---
In this article, I'll take a closer look at what a brand promise is, the foundation of a brand promise, and give you steps on how to create one.
What Is A Brand Promise?
A brand promise tells customers what they can expect from your brand in a concise, compelling, and memorable way. A brand promise is how people decide if they can trust your brand. If you're consistent in delivering on your brand promise, you'll have loyal customers, ready to spread the word to family and friends about how great you are.
A promise is only good if it's kept. If you break your brand promise with your customers, the stakes are high. You can lose your reputation, your market share, your customers, and your ability to grow. Many brands fail to deliver on their brand promise, specifically on the customer experience. According to a Gallup study, companies only deliver on their brand promises half of the time. You can see the uphill battle brands have in building trust with their customers.
Most businesses don't have a brand promise and risk disappointing their customers as they have a different idea of what to expect from their brand.
A company needs a brand promise to communicate their customer expectations to everyone across the organization so that consistent customer experiences are delivered both internally and externally.
Foundation Of A Successful Brand Promise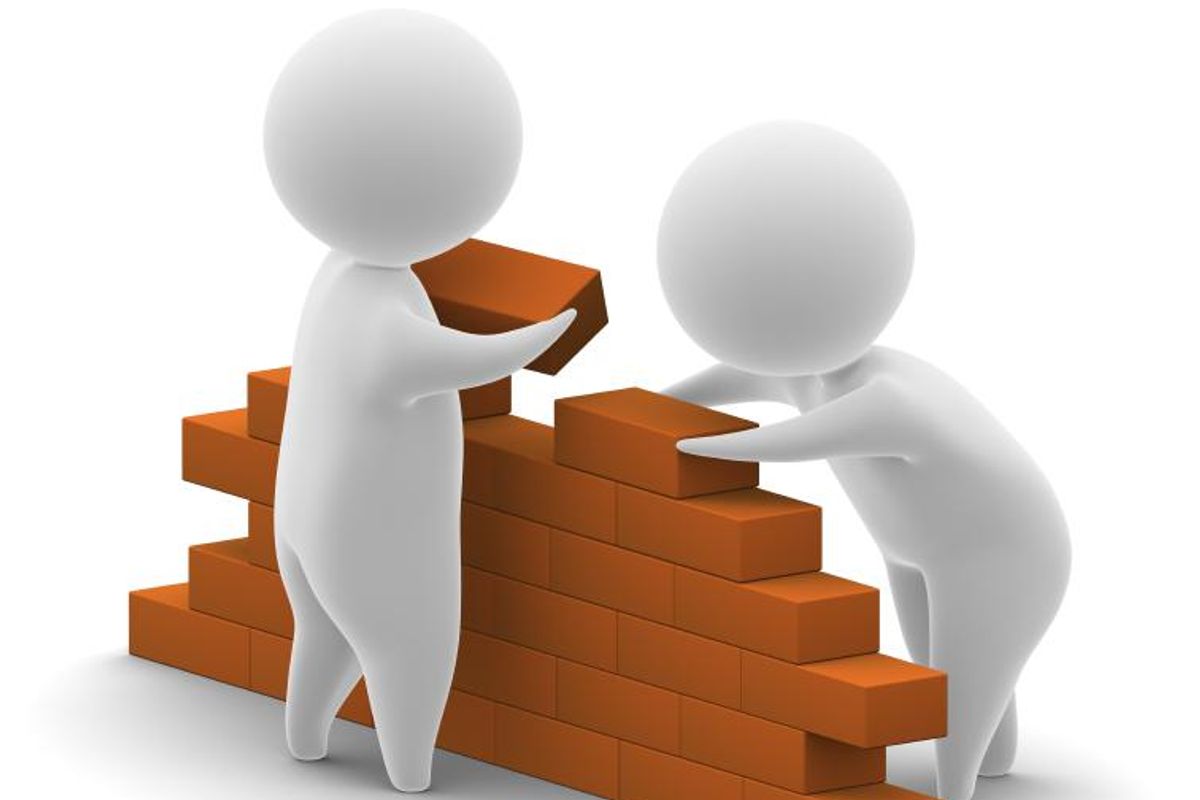 Successful brand promises feature the following key components:
Simple. Credible. Memorable. Unique. Measurable.
A Brand Promise Is Simple: A brand promise should be simple. Try to stick to 10 words or less. Walmart's brand promise is a great example of this: "Save money. Live better."
A Brand Promise Is Credible: A credible brand promise is when your customers experience consistency every single time they interact with your company. A great example of this is Chick-fil-A. Their brand promise is, "To glorify God by being a faithful steward of all that is entrusted to us. To have a positive influence on all who come in contact with Chick-fil-A." They invest heavily in their team members, ensuring they are well supported (education, leading wages, advancement training, free meals on shift, scholarships, and more). In addition, they have world-class customer service where employees are trained in service and hospitality. Each employee knows the recipe for customer service: eye contact, smiling, speaking enthusiastically, and staying connected with the customer throughout their visit.
A Brand Promise Is Memorable: A brand promise must be memorable enough to compel employees to use during customer interactions with your brand and for customers to engage with your brand. Memorable brands pique customers' interest, ignite their curiosity, and push the right buttons in customers' hearts and wallets.
A Brand Promise Is Unique: Your brand most likely competes against numerous competitors. Therefore, it's important to identify what makes your brand different in order to build your brand promise to stand out from the crowd. An example is Google's brand promise: "To be the world's number one source of information."
A Brand Promise Is Measurable: For your brand promise to be effective, it needs to be measurable. If you can't define it, you can't measure it, and if you can't measure it, you can't manage it. Try to make it quantifiable by using the following scale: time, emotion, quality, savings, distance. Let's look at a couple of examples:

FedEx: Their brand promise is, "When it absolutely, positively has to be there overnight." If your package arrives in two days instead of overnight, then FedEx has broken its brand promise.
Domino's: Their brand promise is, "Pizza in 30 minutes or it's free." They've recently launched their Carside Delivery 2-Minute Guarantee: order Domino's Carside Delivery online, check in when you arrive, and as soon as your order is ready, a Domino's team member will head to your car in less than two minutes or your next pizza is free.
How To Create A Brand Promise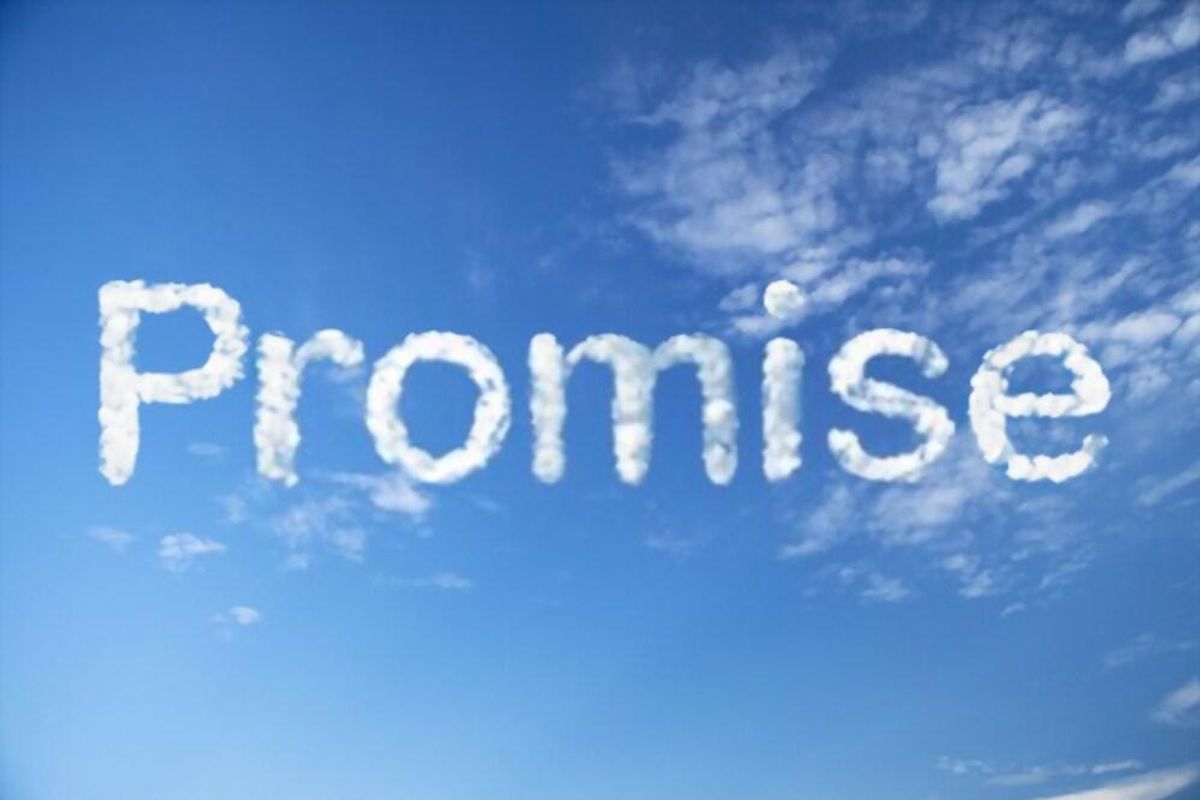 Target: Understanding your target audience is critical as this information will define every strategy you execute. The power of your brand relies on your ability to be focused. Check out this step-by-step process on how to target your audience.
Purpose: Knowing the deeper "why" your company or brand exists provides the foundation on which to build everything else. A great brand purpose is the reason for being beyond making a profit. It will always put the consumers first and manifest itself in everything it does. Here's an overview of how to develop your brand purpose.
Unique Selling Proposition: If you are able to start with your unique selling proposition (USP), you'll be able to create a stronger brand promise that connects your brand with your employees and customers. A USP makes a strong first impression with your customers, making it easy for them to purchase your brand over your competitor's. Here is how to create a powerful USP.
Formula: This is the fun part. Bringing all of your insights and analysis together to start brainstorming your brand promise ideas. Here's a tool to help you develop concise and simple statement.
We promise to [how] + target [who] + outcome [what] = Brand Promise
Or
What you do for whom
Honestly, most customers don't know the brand promise of their favorite brands. What they do have is an impression from all the interactions with your brand that tell them what they can expect. An effective brand promise builds trust, reputation, growth, customers, and consistency. Customers know what to expect every time they interact with your brand. Until next time, keep building your brand leadership. You've got this!