A well-defined brand architecture strategy helps organizations grow, transform, attract customers, and build perceptions. In this post, we'll look at the different types and benefits of a brand architecture strategy, as well as a step-by-step guide so you can create a successful framework for your organization.
---
Brand Architecture Benefits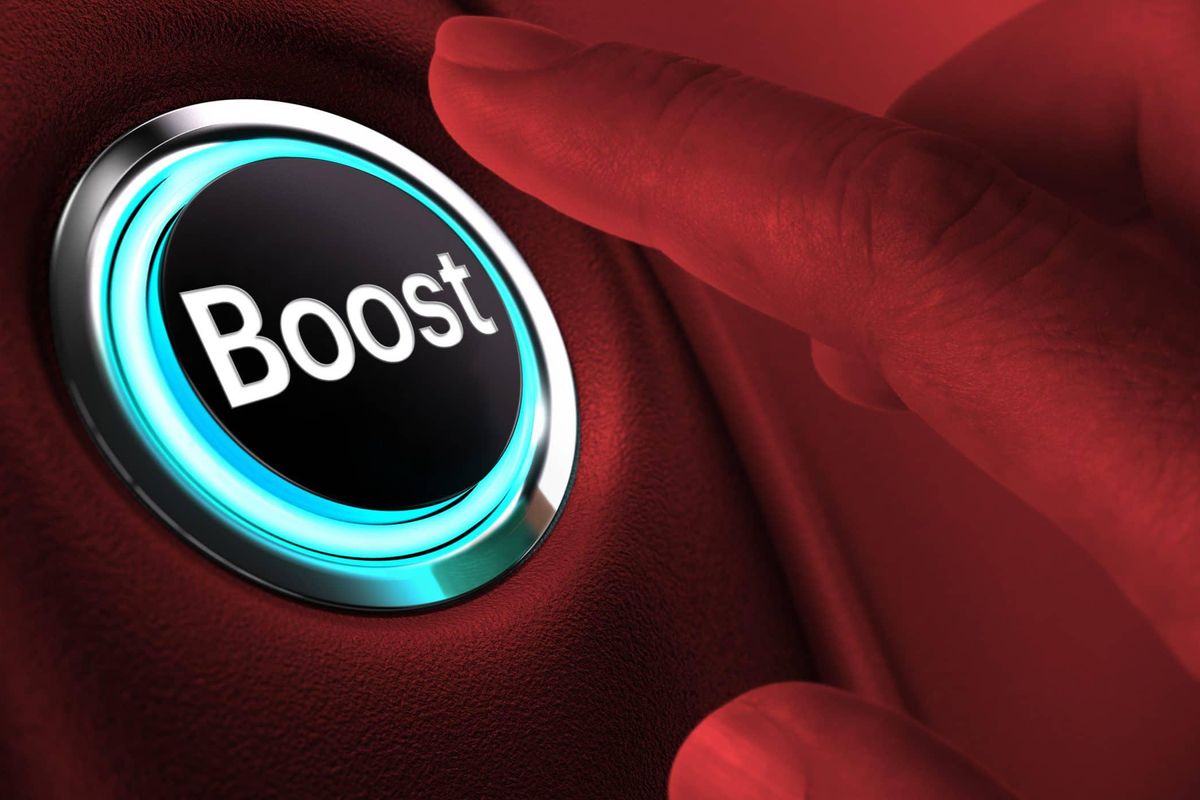 Without a well-defined brand architecture strategy, an organization can experience brand dilution. When brands start selling unrelated products that don't fit their brand promise, they overlap with other brands within the organization, working against each other.
A brand architecture strategy has eight primary benefits:
Targets Specific Customer Segments
Builds & Protects Brand Equity
Enhances Awareness
Platform For Growth & Expansion
Boosts Stakeholder Confidence
Solid Brand Messaging & Positioning
Reduces Marketing Expenses
Increases Organizational Flexibility
Three Brand Architectures
A brand architecture describes how a business organizes, manages, and markets its brands. There are three main types of brand architecture models: the monolithic/branded house, the pluralistic/house of brands, and the endorsed/hybrid. Figuring out which approach is right for your business has several implications: how people perceive your business, how new products or services launch, and how other brands get integrated. Let's take a closer look at these three brand architecture models.
MONOLITHIC/ BRANDED HOUSE: Under this structure, the company has a master brand with several sub-brands that usually share the same name with a qualifier to explain what the sub-brand does. This model capitalizes on customer loyalty.
Examples include:
Google: Google Calendar, Gmail, Google Maps, Google Ads, Google Analytics
Apple: Apple iPhone, Apple Pay, Apple iPad
FedEx: Express, Ground, Freight, Logistics, Office, Services
The benefits of this strategy include:
Efficiency: Focused marketing spending on a single brand strategy.
Ease: Easier for consumers to recognize by keeping all offerings under one brand.
Acceptance: Consumers are more accepting of new products and line extensions from a brand they already trust.
Increased Awareness: As the master brand grows, the sub-brands receive increased awareness.
Some downsides to this strategy include:
Reputation: Sub-brands are tied to the master brand's perception and reputation. If one brand experiences backlash, everything suffers.
Dilution: If a brand is positioned too broadly across multiple categories, it can become diluted and ineffective.
Risks: Mergers and acquisitions come with their risks (when Microsoft acquired Skype users lost trust in it). Source
PLURALISTIC/HOUSE OF BRANDS:In this structure, the master brand takes a back seat, giving the sub-brands the focus. Brands under this model have their audiences, brand identities, and marketing strategies. Businesses that want to reach diverse markets with a more tailored value proposition are likely to use this approach.
Examples include:
Procter & Gamble: Crest, Dawn, Tide, Vicks, Bounty, Pampers, Pantene, Gillette
Yum! Brands: KFC, Pizza Hut, Taco Bell, The Habit Burger Grill
Unilever: Axe, Ben & Jerry's, Dove, Lipton, Popsicle, Klondike, Hellmann's
General Motors: GMC, Chevrolet, Jeep, Buick, Cadillac
The benefits of this strategy include:
Minimizes Risks: One brand can deal with the bad press while the rest of the brands and company can maintain their reputation.
Reach: Each brand can broaden its reach through unique brand value propositions.
Safety Net: An organization can take more risks knowing they have a strong brand to withstand the heat.
Some downsides to this strategy include:
Cost: Managing multiple brands is difficult and expensive.
Image: Confusion about the parent company's identity can occur.
Reputation: The main brand cannot be relied upon to bolster the sub-brands reputation.
ENDORSED/HYBRID:The product or division is endorsed by the master brand. Each sub-brand and brand extensions have their own separate identities, but most are associated with the master brand. This strategy allows for flexibility in that you can choose to leverage your master brand or have an independent brand strategy. This approach often comes from mergers and acquisitions rather than a proactive strategy.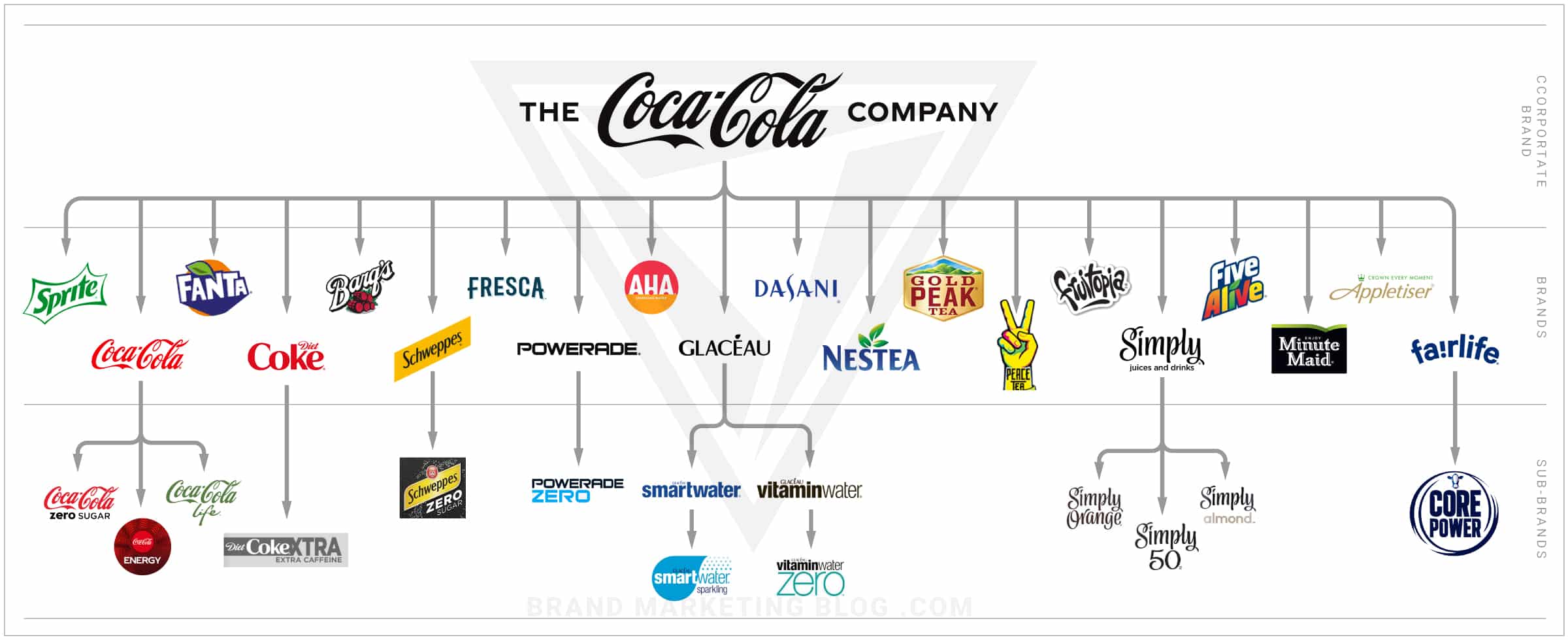 Examples include:
Marriott: Bvlgari, The Ritz-Carlton, JW Marriott, Renaissance Hotels, Courtyard, Fairfield Inn and Suites, Residence Inn, Westin, Sheraton
Nestle: Gerber, Perrier, Cheerios, KitKat, Toll House, Nescafe, Hot Pockets, Lean Cuisine, Stouffers, Coffee-Mate, Dreyers
Kellogg: Cheez-It, Pringles, Gardenburger, Rice Krispies, Pop-Tarts, Eggo, Nutri Grain, Frosted Flakes, Froot Loops, Town House
The benefits of this strategy include:

Credibility: The endorsement provides credibility, reputation, and perceived confidence across the sub-brands.
Efficiencies: Marketing effectiveness and reduced costs in conjunction with the master brand.
Cross-Selling: Link between brands facilitates cross-selling.
Some downsides to this strategy include:
Reputation: Sub-brands are tied to the master brand's perception and reputation. If one brand experiences backlash, everyone suffers.
Increased Costs: With every new endorsed brand comes creative, legal, and time-to-market costs.
Image: Confusion about the parent company's identity can occur.
How To Create A Brand Architecture
The purpose of a brand architecture strategy is to make your offerings clearer to your organization, stakeholders (i.e., investors, vendors, clients, agencies, etc.), and customers. This will guide you to which brand architecture type will best support your business strategy and those you serve. Here are three steps in creating a brand architecture strategy:
CONDUCT AUDIT:The first step is to conduct an audit of your current organization's situation. This will help you determine what type of brand architecture will be most relevant for your organization. Things to evaluate in your audit include:

How do your customers make decisions?
Evaluate each brand's equity in comparison to other brands and the market.
Conduct a competitive audit and SWOT analysis.
Look at each brand, division, and corporate organization and how they are interconnected.

IDENTIFY APPROACH: The next step is to identify the best brand architecture strategy that fits your organization's needs. Questions to ask as you evaluate your alternatives:

List out the pros and cons of each brand architecture strategy

Resources (budget/human) - How many brands can your organization afford to support? Do you have the resources to support each strategy?
Do these brand architecture strategies meet your business objectives?

Is having a connecting link between the master brand, brands, and divisions a priority?
To what extent do your brands need to remain independent?
Do you have a valuable and loyal customer following that you want to leverage?
What is your growth strategy? Does your business entail pending mergers, acquisitions, or alliances? Are you planning new products, services, line extensions? And you don't want to impact your master brand?
Are you looking to maintain a consistent brand identity throughout all of your sub-brands?
Are there special circumstances (partnerships, licenses, etc.) that dictate tighter or looser brand linkages?
Do your products or services target a particular market? Are you looking to expand into other market segments?
How much disruption are you willing to endure reorganizing your brand architecture?
To what extent should your brands cross-reference and promote each other? Will your customers be confused by cross promoting between your brands?

DEVELOP STRATEGY: Now you're ready to develop your brand architecture strategy, execution plan, and timeline. Develop a brand strategy for each brand under the brand architecture strategy that you've identified that best fits your organization. Last, create a decision tree to maintain your brand architecture. A formal decision tree provides your organization with a guideline on the brand strategy across the portfolio.
Takeaway
Your brand architecture is critical to get right for your internal organization, external partners, and customers to understand. A defined brand architecture strategy helps organizations grow, transform, attract customers and build perceptions. Start building your brand leadership today. You've got this!