Study Finds Women Giving Up On Corporate America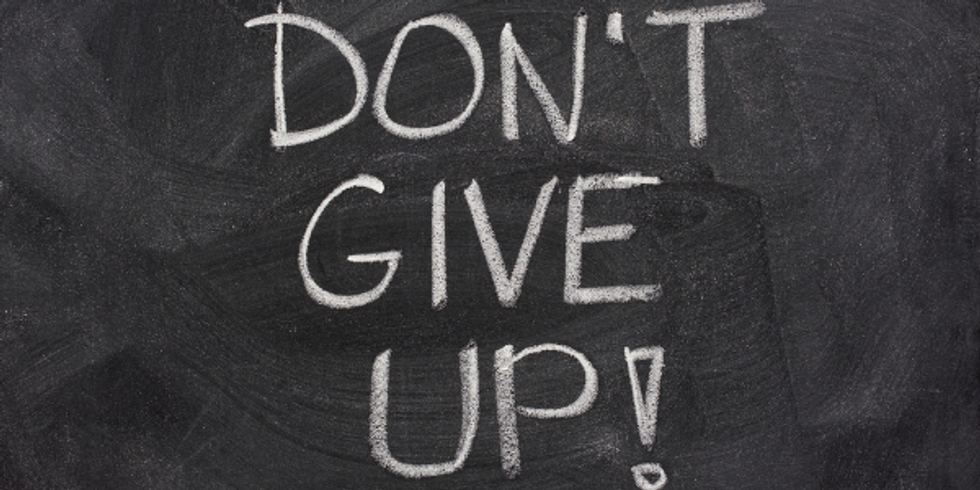 A new study done by More Magazine shows 43% of women say they are less ambitious than they were 10 years ago. Moreover, three out of four said they don't want their boss' job. Here's the magazine's editor-in-chief's take on the survey...
---
Why Women Are Giving Up On Corporate America
"Since the 1970's women have poured into the American workplace - and now we're at a crossroads," says
More
magazine Editor in Chief, Lesley Jane Seymour. "Stymied by our efforts for advancement and confused about how to manage our personal life and a promising career, today's career-minded women are sacrificing ambition for balance." This study backs up the stats I read recently in
Fast Company Magazine
with respect to National American Business Women's Day. (Did you even know we had that annual holiday on September 22?) Since the first day was celebrated in 1982, we still have on 15 Fortune 500 companies being run by women. Sadly, the only place where the numbers get higher are in the teaching and nursing professions. In 1982, 5.9M women worked in education and healthcare, with 6.3M working in finance or business. Fast forward to today and it's been reversed: 12M women are in business and 15M are educators and health-care providers.
Ladies, I'm Begging You… Don't Give Up – Learn to Re-write the Rules
Honestly, this information saddens me. I know we look at it as women focusing on work-life balance and being okay with walking away from the corner office as a means for finding greater satisfaction, but I also see it as us giving up the fight. What if you don't want to be a teacher or a health-care worker? Where does that leave you? In my work, the mistake I see a lot of women making is throwing in the towel instead of re-writing the rules. I should know. I walked away from a $250K/year, 60+ hour/week job to start over and find a way to make this work. Here's what I learned: Success is something we should define on our own terms. And, here's the truth: We can have it all when we properly define success. Change the rules and the definition of winning ladies, and you'll find your way to the CEO spot while doing what you love. I work with women every day who have these things. I'm not saying it's easy, but I know for a fact it can be done! The good news is
More Magazine
did the research and found the
top 10 careers
are letting women find that professional satisfaction and work-life balance they crave. And at the top of the list was a career in the financial industry. (
Personal Financial Advisor
– Salary range: $69,050 to $166,440 and approximately 35% are self-employed!)
Join Me for a FREE Webinar to Show You the 3 Benefits Women Have in Financial Careers
On Tuesday, November 15 at 2:00 PM ET, I'll be hosting a FREE event online for women so they can hear first-hand how their peers are leveraging their strengths as females in this industry. The session is ideal for recent grads, moms returning to work, and mid-career changers. If you are women looking for better career opportunities, then you won't want to miss this.
Can't be there live?
That's okay. Sign-up now and we'll be sure to send you the recording!
Click here »
to register by e-mail and we'll send you the on-demand version.
Register and YOU Could Win a Career Coaching Package Worth $450+
I'm giving one lucky attendee a three-month Professional Membership to CareerHMO.com that includes bi-weekly coaching sessions by telephone with me.
J.T. O'Donnell is the founder of CAREEREALISM.com and CEO of CareerHMO.com, a web-based career development company.
Image from marekuliasz/Shutterstock