As CEO, I Asked 120,000+ Readers What We Do. Here's What They Said...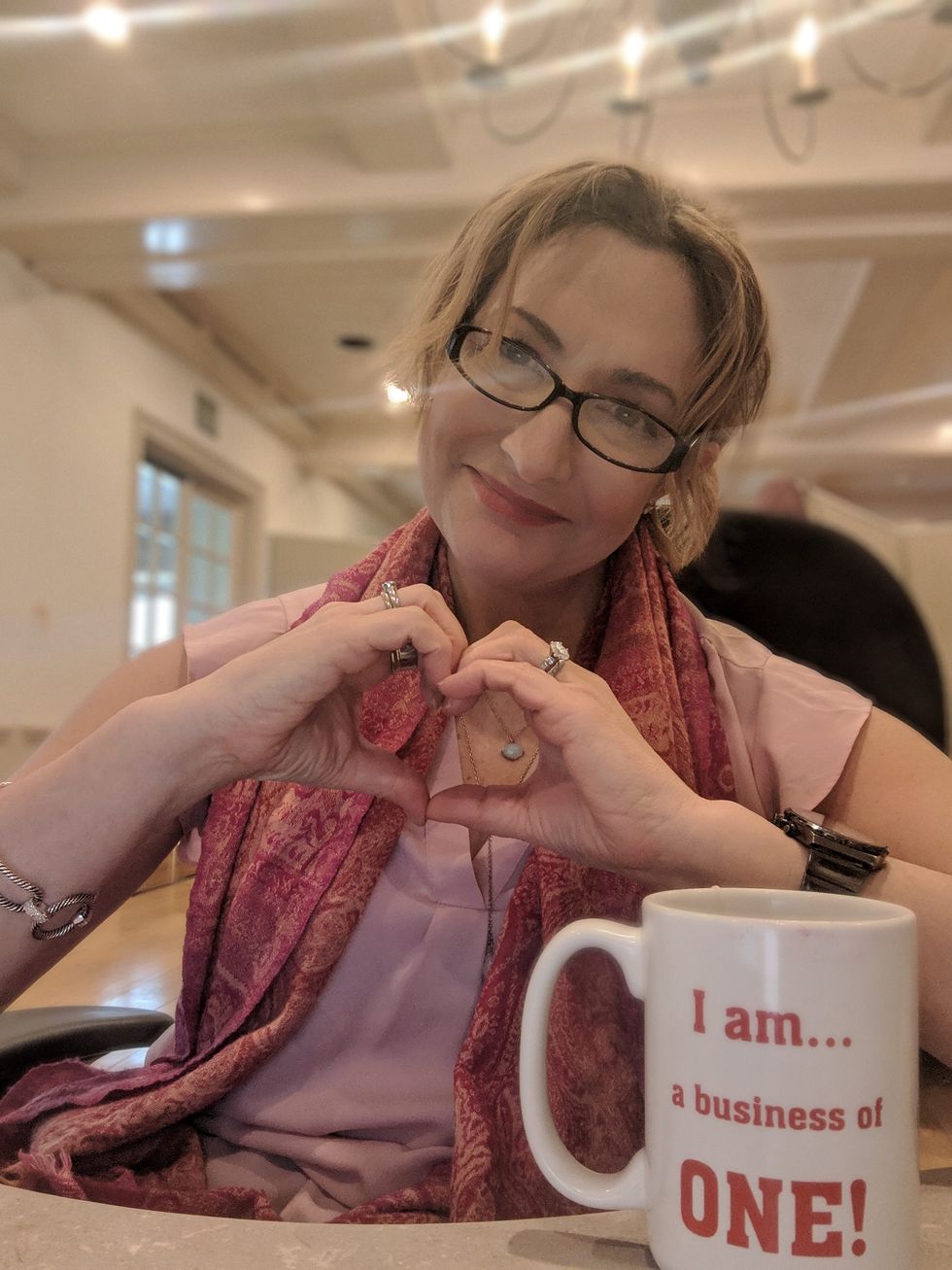 This week, I did something that truly scared me. I sent an email to over 120,000 Work It Daily newsletter subscribers and asked them to answer the question, "What do we do?"
---
Why is that so frightening, you ask?
I was worried I'd be disappointed by their responses. Specifically, I feared over 10 years of work would result in them showing me I really hadn't accomplished much. When you pour your heart and soul into trying to change the world, the idea of learning you haven't gotten far is deeply concerning. Which leads to your next question:
So, why did I do it?
Because I'd rather know NOW if we're missing the mark. You see, the team and I are about to take Work It Daily to the next level. It's a big, BOLD move and it's all on us. But, we can't change 10 million lives (one of our goals as a company), and disruptive the career coaching industry (another company goal), without going all-in. Still, as the founder and leader of this company, I needed to know. Were our readers at least on the same page as us in terms of the value we believe we think we create??? Well, it's time to reveal what they said...
Good news! You get us. You REALLY get us!!!
546 (and counting) people took the time to share with us detailed explanations of what we do. I'm not going to lie, some of them made me cry with joy i.e. be sure to scroll to the bottom and read last one in particular, it's my favorite! When I shared the responses with the team, they were blown away too. We just couldn't stop reading them. I asked them to choose their favorites to share with you. It was tough! But here are some that stood out:
"No-nonsense advice on the psychology of hiring."
"Work It Daily is a complete career resource company from A-Z for all different levels of professionals. They take the mystique out of what you really need to do to help prepare for getting a new job that you really want, or a promotion, or just getting through a transition in your career. They provide everything you need and break it down into a step by step process. What sets them apart is their one on one career coaching, their tutorials, and their knowledge of what recruiters or employers want to see on resume as well as in interviews, and how best to present yourself. Their information is fresh and applicable for what really works today."
"Inspires people to get the job of their dreams."
I think this can be answered at 2 different levels. Probably at the "business model" level (i.e. how do you "actually" make money), it's the subscription plans that users pay for resources and coaching. Maybe the typical user would come in expecting the magical fix to "get the job" (CV buzzword, interview answers, etc.) and be done with it. So, since that's not really how it works, the 2nd level kicks in and you can provide a much more deep, meaningful and valuable help: guiding them along the career journey, tackling much tougher questions (like, what do *you* actually want?). I think an alarming number of people are drowning in unmet expectations that often aren't even their own, so keep up the good work!
"Work It Daily does what many other companies promise but do not deliver. It breaks down the steps to landing your dream job through multiple small tasks to do each day that add up to helping their clients/family/community achieve the goals they want in their career and in result for their lives. The videos help guide through what you should do and in the steps to take them. Now, Work It Daily is the company name but it is up to the client to ACTUALLY do the work/take action to achieve what it is you want in your career and life. The Careerrealism Guidebook gives you a great place to start because it helps you unlock all the past issues and achievements you have done to help you get on the right path for your career. The Slack community is a great place to have feedback and a community to help each other achieve the greatest parts of themselves. Even once you are in your 'dream job' you can still use this program to better yourself. You should always be trying to push the limits everyday and make it a progress everyday sometimes it is great to just look back and see how far you have come (celebrate both the small and big wins!) Work It Daily is more than just a course. It is a community, a way to see where you are (own it and learn from it) then have the courage to take the steps however small each day to get to the final goal you want! Work It Daily Youtube and Office Hours are great as well - short small bits of information to add to your daily to -dos!"
But this one, was my FAVORITE!
As a career therapist, this is the kind of story I hear every day inside our program. It is the #1 reason why I will not stop until we reach our goal...
"To explain this question of "What does Work It Daily do?" I have to tell a story about how I found out about it. For a long time, I've been on a broken career path. My career compass has been pointing in the wrong direction like many job seekers. I've tried and done many things to jumpstart my career. The list goes on with all the job hunting techniques that never worked for me. My life felt just like a dog chasing his tail. During this process, I've always felt alone in my career search. I sought advice from many other sources to help me fix my career. Those sources were not successful in getting me closer to my ideal career direction. I was really at the end of my rope for job hunting. This cycle went on for some time and it was very draining to my psyche. So, Last summer as I was continuing my career search, as usual, looking at a video on YouTube and it was founder J.T. O'Donnell talking about why I was not getting calls back from employers. This video for me was an introduction to a series of other ones to watch. I was intrigued to find these videos showed me clearly on how to improve my job hunt! I became interested immediately and began subscribing to other videos. I followed the link to Work It Daily and signed up because I wanted to improve, connect and get my career back on the path. Within just one week of going through the several courses offered, I updated my resume, created a cover letter and revamped my LinkedIn account. As a result, I got six interviews. My current activities with Work It Daily has brought me to realize better my career path than any other service so far. The reason I can prove this is that I have been through many other legitimate sources of job hunting. I've been a career counselor for the State of Indiana workforce development, a career and technical instructor for a high school. Both of those positions did not come close to the right information on what employers are looking for in a job candidate. Work It Daily stays current to what employers are looking for in job candidates and does not use outdated information to pass on to their clients. They are honest with integrity to help job seekers reach their goals. This past month there was a "28-day Challenge" offered as one of the courses. I went through this challenge to find out my next step in my career. This has shown me a new career direction. From this inspirational challenge, I am preparing to launch my own online courses in graphic design by June 2019. I continue to go through the courses with Work It Daily and I'm finding that my career compass now finally has a direction. Using this service has helped me to stay positive and move forward. Thank you Work it Daily!"
P.S. Aren't A Client Of Ours Yet? Here's How You Can Join (AND SAVE) Today.
I'm so over-the-moon about these survey results that I want to celebrate by offering anyone who took the time to read this (and, is ready to take their career to the next level), the opportunity to join us at a discount. Use the code "CELEBRATE10" (all caps or it won't work) and you will save $10/month off our either of our membership programs. Come join all these amazing people and get on the path to your dream job too! CLICK HERE to check out our pricing and to apply the discount code.
NOTE: This is only good through February 17, 2019.
THANK YOU everyone for your support of our mission. I cannot wait for you to see what's coming next!