8 Apps Every Job Seeker Must Have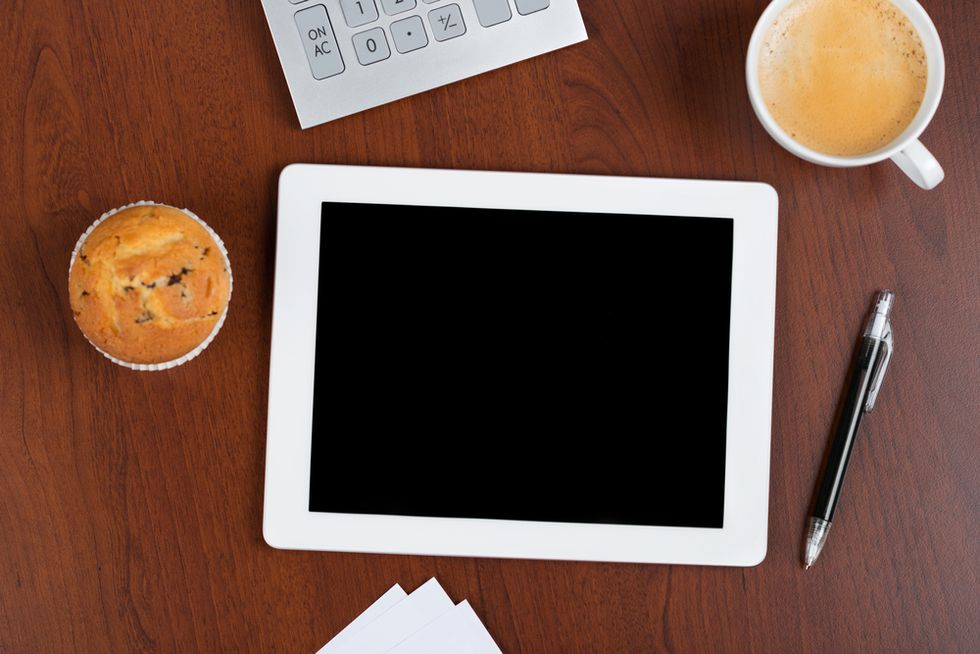 We're told every day how tough the job market is right now, so to give yourself a fighting chance of landing your dream job you'll have to use every tool at your disposal. Related: 5 Apps That Increase Your Productivity These eight apps for iOS can help every stage of the job seeker process, from finding your ideal job to giving the perfect interview answer.
---
Lots of the largest job sites have apps are specifically designed to help make the job hunting process as easy as possible, but Job Search has to be one of the best as it collates job vacancies from thousands of company websites, job boards and recruitment agencies. You can search for jobs nearby using your device's GPS and you can even apply directly from the app.
2. LinkedIn
The social media platform for professionals has a number of uses making it essential for anybody looking for a job. After conducting a simple job search, you can save those you're interested in. See something perfect for your job seeking buddy? Send them a recommendation. If you're lucky enough to boast an impressive profile that highlights your vast experience and qualifications, as well as glowing references from past managers, you might even find recruiters getting in touch with you.
3. Twitter
The social media platform is useful for a lot more than long-distance celebrity stalking. Follow industry leaders and companies you admire to stay up to date with what's happening, which will keep you clued up when it comes to interview time - and who knows, you might even hear about a relevant job vacancy within 140 characters.
4. Pocket CV Pro
If you're old CV is looking dated or you don't know where to begin, Pocket CV Pro is a handy way for you to create a no-nonsense CV. You can import information from your LinkedIn account to help you create your CV, and once finished you can export it in a variety of formats. You can also create as many CVs as you want so you can tailor them for the jobs you want to apply for. It'll even give you tips on the best questions to ask
employers
at interviews.
So, you've managed to find your dream job and sent off a dazzling CV – with a little bit of luck the next stage will involve an interview. It's perfectly natural to feel nervous about an interview, but if you want to appear confident and knowledgeable you'll need to be thoroughly prepared. The Interview Questions Pro app will guide you through the most common interview questions and give you guidance on how to answer them.
6. Voice Recorder
While your iPhone comes preinstalled with the Voice Memos you'll need to download an app for use on the iPad – something simple like Audio Memos Free is good enough for a bit of interview practice. While you don't want to sound like you're reading from a script, you'll want to sound fluent and assured, so record yourself answering some
mock interview
questions and pick up on the areas that could do with improvement.
7. Skype
If you can't attend an interview in person you might be offered a video interview, and more often than not it'll be through Skype, which is free. While a video interview might feel informal you should still prepare thoroughly – find a well-lit room, free of distractions for the interview to take place, and test beforehand to make sure you have a strong signal and that your microphone and camera work. If you've been using the same username since you were 14, you might also want to register for something that sounds a little more professional.
8. Google Maps
If on the other hand you have to travel somewhere for an interview you'll want a reliable maps app to get you there on time (so that rules out Apple's own). Google Maps is probably the best of the lot, and it's free, so there's no excuse for not having this on your iPhone or iPad. Using Street View to familiarize yourself with the interview is one way to make yourself feel a little more comfortable about turning up somewhere completely new.
Related Posts
Get Organized With These Helpful Productivity Apps
5 Best Apps For Recruitment
9 Job Search Trends You Need To Know
Photo Credit: Shutterstock