5 Apps That Increase Your Productivity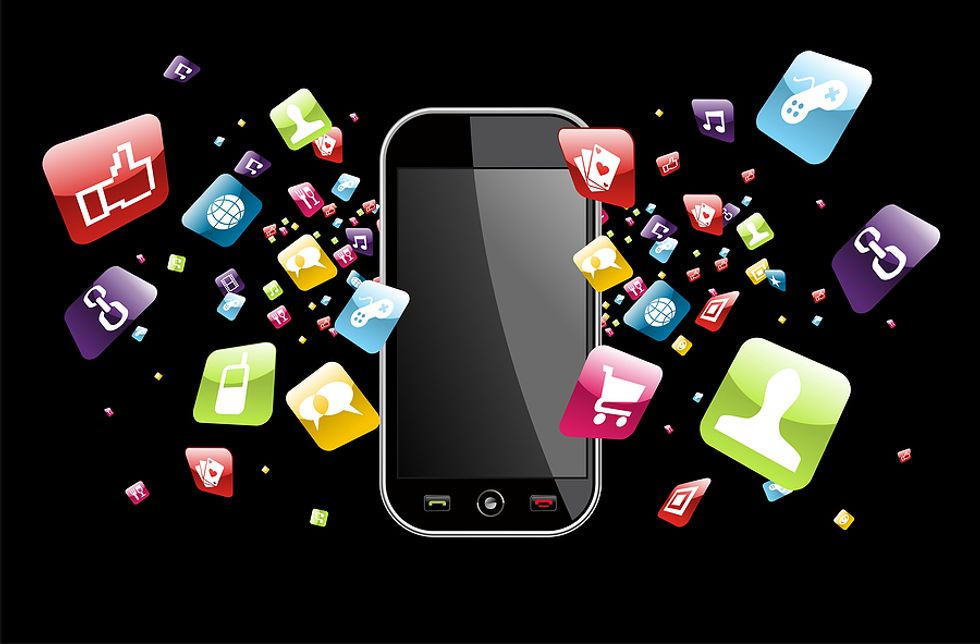 If you're looking to do more than just play games with your new iPhone, iPad, or other mobile device, there are powerful new apps coming out all the time to increase your productivity . In fact, there are so many apps out there you could waste hours just reading about them all! That's why we've picked five of the premier productivity apps to help you work more efficiently and as a result make the most of your time. Once you try these five apps to make you more productive, you won't be able to understand how you ever lived without them.
---
Apps To Increase Your Productivity
1. Dropbox (FREE)
Dropbox is a free cloud storage app that allows you to access your photos, videos, and documents from any mobile device or computer. You can easily link to your files instead of attaching them to e-mails. Dropbox automatically saves offline versions of favorite docs for easy viewing. Also, it doubles as a backup of your most-accessed files. You'll never again have to
stress
about forgetting to bring the right documents to the meeting or have to worry about what would happen if you lost your iPad with all your best work on it.
2. TripIt (FREE)
TripIt makes organizing your travels easier. Just forward flight and hotel confirmation e-mails to TripIt, and it will automatically build your itinerary. You can easily share trip details with Facebook and LinkedIn contacts. Also, you can view maps of areas you're traveling through without leaving the app. The best thing about TripIt is that it allows you to focus on the place you're in, rather than struggling to remember your itinerary. A more powerful version is available for $49/year.
3. Abukai Expenses ($39 / Year)
If you file expense reports regularly in order to be reimbursed by an employer or client, you know what a pain it can be to save receipts and draw up reports about details you barely remember. Abukai automatically creates expense reports based on photographs of receipts. Just snap a pic of the receipt before trashing it, and Abukai does the rest!
4. Zoho Invoice ($15 / Month)
Creating, tracking, and submitting invoices can become a major hassle for small businesses, freelancers, and consultants. Zoho Invoice will make the work simpler and allow you to do it more efficiently, without paying for one of the more powerful accounting programs required by larger organizations. The price tag may seem high for an app, but it's worth it if it helps keep your cash-flow even and your mind clear.
5. Pulse News (FREE)
Pulse is the perfect app for news junkies too busy to read in a leisurely manner. The app organizes all your favorite news sources into an attractive mosaic, syncs them across all your devices and saves the content for offline reading. It's like having your own personal newspaper on your iPad - except that this newspaper is actually the entire Internet.
Melissa Woodson is the community manager for @WashULaw, one of the premier
LLM degre
programs offered through Washington University in St. Louis. In her spare time, she enjoys running, cooking, and making half-baked attempts at training her dog.
Related Posts
Photo Credit: Shutterstock