Should You 'Ask' For The Job?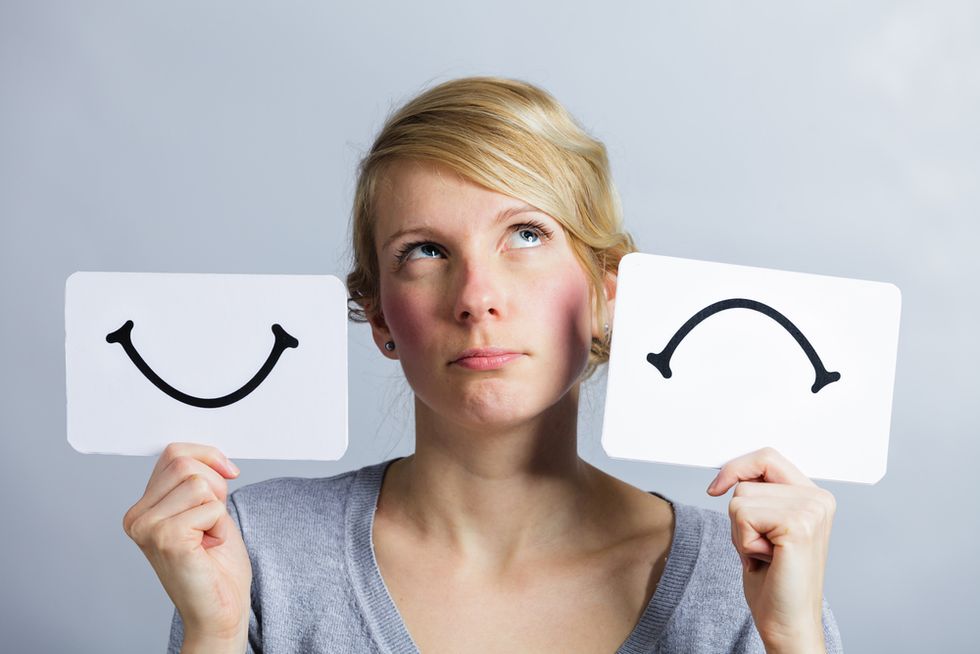 A question posted on a career focused website recently prompted both an immediate debate over the correct answer and a perfect example of one of the major problems faced by many job seekers. The problem many job seekers face is which "expert" to believe. Let's examine the question posed first. Related:Why Your Past Experience Isn't Going To Get You A Job The job seeker stated that he had heard different opinions on whether or not, at the end of an interview, he should "ask for the job." Immediately, the debate erupted. The first answer was "Absolutely – always ask for the job if you want it." The second answer was equally decisive, "Asking for the job can come across as pushy." The next few answers, each claiming experience as a hiring manager, a job seeker, or both, fell about two to one in favor of the "don't ask" viewpoint. Those who stated opinions against "asking for the job" were clearly in support of the job seeker stating that they were very "interested in the job" at the end of an interview. This is a very important distinction. There's also a need for clarity on the timeline and specificity of what "asking for the job" means.
---
Asking for a job
When a job seeker submits a
resume
, sends a letter inquiring about opportunities, or appears at an Employment Office, the job seeker is "asking for a job." And that's definitely appropriate. That is a very different situation from "asking for the job" at the end of an interview. One strong stand for the "ask" position included the caveat: "If the interviewer has done his/her job and laid out exactly what is expected and what they're looking for." That's an extremely strong, perhaps even dangerous, assumption, particularly if this is the first interview. And it doesn't address compensation and benefits that should definitely be included before "asking for the job." There was one surprise in the responses from individuals who defended "asking for the job." None of the responses made it clear exactly how this question might be phrased. One possibility is: "Can I have this job?" One of the first respondents to this debate responded that this might be seen as "pushy." The respondent further pointed out that a team makes most hiring decisions, so the question is potentially inappropriate to direct to an individual hiring manager or an HR representative. I decided to search for some alternative "closing" questions that might fit the hiring situation. I found one, "Are you ready to move forward with making me an offer today?" that seems even more aggressive. And another, "Have I done enough to earn this job?" that appears equally questionable.
Expressing interest in the job
The alternative suggested by the majority of respondents in this debate is that a job seeker should express their interest, perhaps their strong interest, in the position at the end of the interview. Interestingly, this is parallel to exactly what I recommend to the hundreds of interviewers I've trained. At the close of an interview, I recommend that interviewers acknowledge a strong candidate and ask about the candidate's level of interest. It's easy to see how to express this interest. "I'm very interested in this position and I'm looking forward to hearing more from you. Thank you." "Thank you for the interview today. I'm very interested in this position. May I ask what the next steps are?"
Bargaining power
Good interviewers are trained to maintain strong control over an interview and to not make a final offer to a candidate until it is almost certain the candidate's response will be "yes." They are trained to make "conditional offers," like "If I were to offer you this position, when could you start?" I point this out because I think one of the key points against "asking for the job" is that it gives complete control over a key element, compensation, to the interviewer. Maybe this is a little extreme, but I'm envisioning "Yes, you can have this job at 25% less than I might offer someone else."
Exceptions
It is unrealistic to state that there are no cases where "asking for the job" is appropriate. One scenario that's familiar to many is performance auditions. The scenario from "Chorus Line," "I really want this job. I really need this job." is appropriate in that competitive, pay scale world. But that's not the hiring – interviewing world for the 1000's of typical job openings today.
Conclusion
It is extremely difficult to support the "ask for the job" recommendation as good
career advice
. It is much easier to support the majority in this debate that this might be seen as "pushy," even risky. The much better, and professional, job seeker clearly expresses their interest in a position at the close of an interview. And he or she follows up with additional expressions of their interest and evidence of their qualifications in a letter or e-mail.
Related Posts
3 Ways To Advance Your Skills
5 Great Tools That Showcase Your Skills To Recruiters
6 Intangible Skills That Can Get You Hired Today
About the author
Jim Schreier is a management consultant with a focus on management,
leadership
, including performance-based hiring and interviewing skills. Visit his website at
www.farcliffs.com
.    
Disclosure: This post is sponsored by a CAREEREALISM-approved expert. You can learn more about expert posts
here
.
Photo Credit: Shutterstock