Blog
BambooHR 'Sets People Free To Do Great Work'

In an age where many businesses talk about having a strong company culture, BambooHR has quietly built a strong one by keeping things simple.
---
"When it comes to benefits at Bamboo, our founders really wanted to focus on benefits that actually improve people's lives," says Tyler King, BambooHR's Social Media Manager. "We don't have soda machines, we don't have ping pong tables, and we don't have rooms with Xboxes. There's nothing wrong with those things, but the worry we have is that people think that's culture and it's not."
At BambooHR, culture is defined by helping employees achieve a healthy work-life balance.
BambooHR Doesn't Want Employees Taking Work Home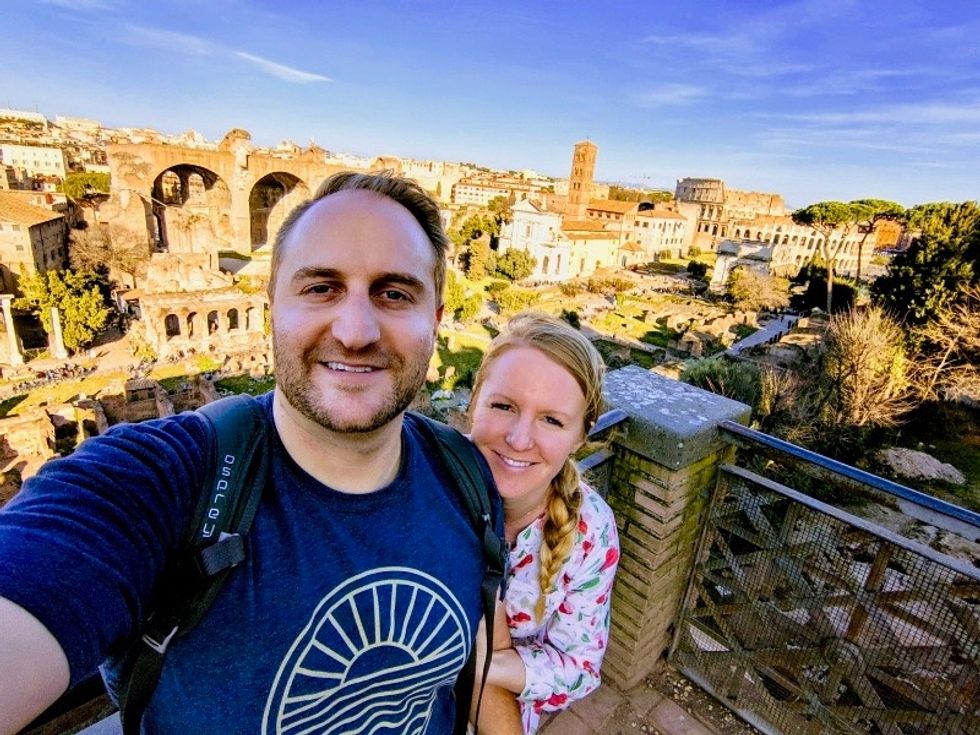 Based in Lindon, Utah, the human resources software company that helps small to medium-sized businesses has a growing list of prominent clients. With the amount of work to do, employees could easily put in more than 40 hours a week. But, the company doesn't want them to.

King says encouraging a strong work-life balance has been at the foundation of BambooHR from the start when company founders Ben Peterson and Ryan Sanders got fed up with poor workplace cultures elsewhere and simply wanted to build "a great place to work."
"Work has changed, culture has changed, society has changed, and people don't want to be cogs in a machine," King says. "You have to treat them like people."
There are seven essential company values that employees are asked to live on a daily basis.
Enjoy quality of life
Grow from good to great
Be open
Assume the best
Do the right thing
Lead from where you are
Make it count
King says the company works hard to instill those values in new employees during the one-month onboarding process, which includes classes about those values and how they're applied to the workplace. Those values are also brought up in everyday conversation and performance reviews, according to King.
King says new employees are sometimes very guarded initially as it takes them a few months to realize that Bamboo's commitment to its values and culture isn't just talk.
"It's really fun to watch the [new employees] begin to lower those walls as they realize 'yes, we do have our values.'"
The company's most popular perk is the "Paid Paid Vacation" where, once a year, the company pays the vacation expenses for every employee.
Employees have used the perk to take cross-country road trips, vacations to Disney, and visit countries like Italy and France.
King says the benefit started in 2015 when Sanders was doing research about people not using their paid time off and thought that the company paying for a vacation would be a great way to improve the lives of employees.
"When employees come back, they're rested, they're ready to go, they're not burned out, and it increases loyalty," King says.
The company keeps the workforce connected by holding monthly meetings and has two yearly off-site sessions for employees to take part in trainings and fun activities.
A Chance To Make A Difference In The HR Industry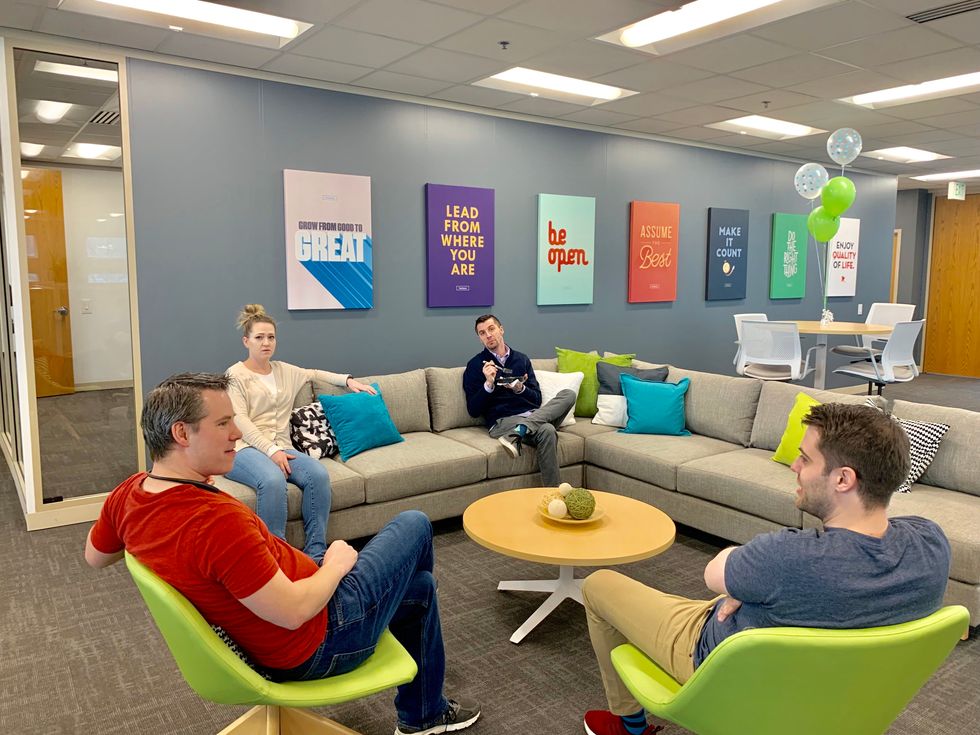 In addition to the company's culture, BambooHR employees are genuinely excited about the work they do, according to King.

The company's HR software helps small and medium businesses manage essential HR functions, which allows the businesses to focus more time on their employees and company cultures.
"Our motto is to set people free to do great work, and that includes our employees and customers. We want to help everybody," King says. "If [HR departments] are given the tools and freedom to do that, they can have a massive impact on the company because if you have happy employees, they're going to treat your customers better, and when they treat your customers better they make you more money, so it's a win-win-win situation for everybody."
BambooHR clients include Foursquare, Soundcloud, ZipRecruiter, and FanDuel, just to name a few.
Growth Is Essential At BambooHR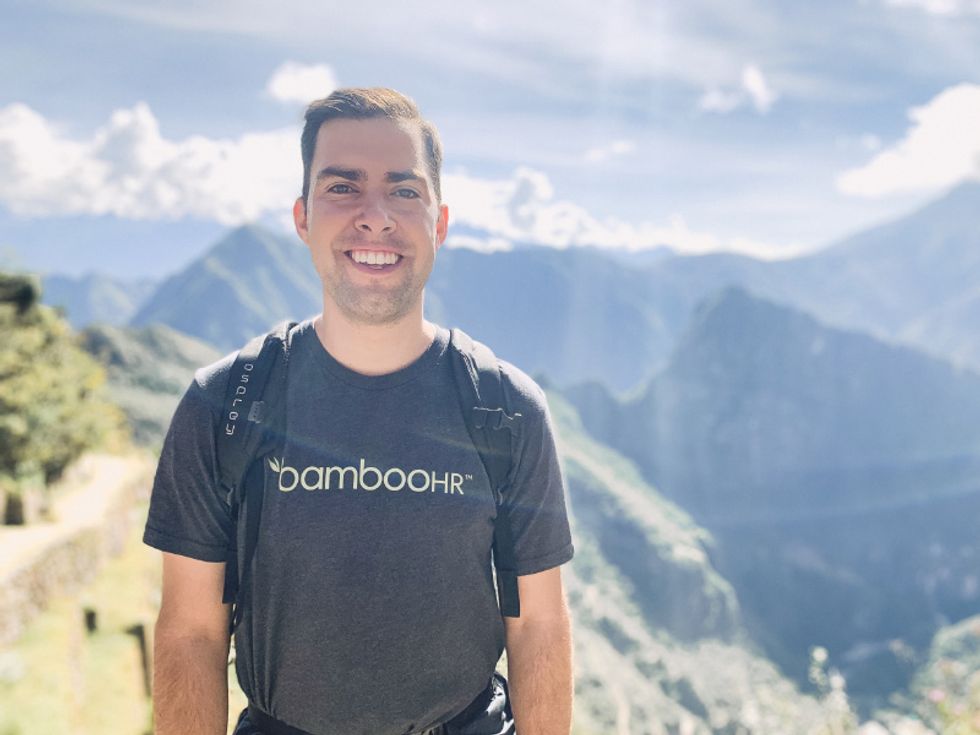 There are plenty of opportunities available for employees that want to grow their careers at BambooHR, and employees are encouraged to take advantage of those opportunities early and often.

"We are not fans of 'we hire you and we expect you to stay in your place, don't speak out, pay your dues for over six months and then you can contribute,'" King says. "We hire great people and we want them to do amazing things, so we encourage them right off the bat to get going."
The company currently employs 560 people and has aggressive growth plans for the year ahead.
King says the company is aware that growth can sometimes impact a company culture.
"The minute you think you have culture figured out you can run into trouble, and the workforce changes too," he says.
The company surveys employees twice a year and is not afraid to make changes based on employee feedback, according to King.
BambooHR was ranked #5 on Glassdoor's Best Places To Work List 2020.
Employees seem to appreciate the efforts of the company.
"The culture at BambooHR is excellent and the values are real, not just some nice thing they made up. Everyone at work is supportive and works together to make a really useful and awesome product. I like the fact that we are treated like adults and are free to work remotely as needed. Because of the trust they offer, I in turn want to do everything in my power to help this company succeed," one employee wrote in a Glassdoor review.
"I have never worked for a company that is so passionate about the culture and who actually lives by their ethics, values, mission statement, etc. until I went to BambooHR...They really like to put the employees first and make sure our needs are met. Seriously the best culture ever," another employee wrote on Glassdoor.
Want to know what it's like to work at BambooHR? Check out their current job openings on the careers page. The company offers a competitive retirement and healthcare plan, along with several other benefits.
BambooHR earned Work It Daily's Culture Champion Badge. Are you interested in having your business featured by Work It Daily? Learn more about Work It Daily's Champion Badge Program and get your business in front of job seekers looking for their next great job opportunity.