5 Important Steps To Becoming A Teacher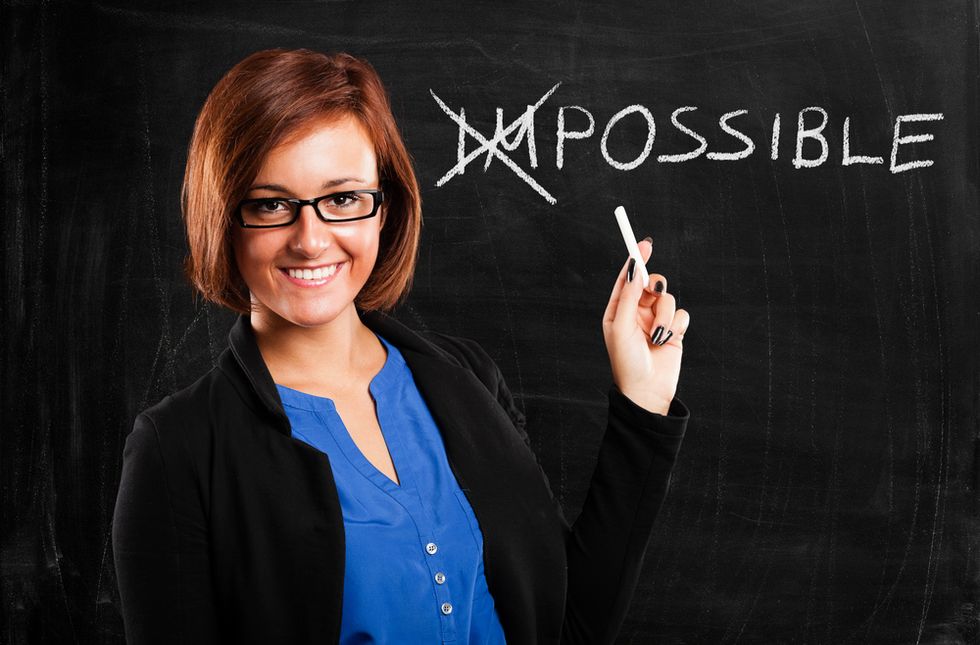 Teachers are some of the most important people in our lives, and collectively, they make tremendous contributions to the education system, and in turn, to our country's future. Because of this, they must be educated and prepared to work with students. Related: 5 Ways Teachers Can Earn Some Extra Cash While teaching requires incredible perseverance, creativity, and passion, becoming a teacher is not as daunting as it may initially seem. These five important steps provide a clear overview of what it takes to become a teacher:
---
1. Know Your State's Teacher Requirements
The first thing you should do is familiarize yourself with the requirements in the state where you want to teach. Each state sets its own requirements, and it is important to know where your state differs from the others. Every state requires that teachers have a Bachelor's degree, but some may require an advanced degree to teach a particular subject or grade level. The states also set their own requirements for teacher examinations and certifications. Also, keep in mind that just because you're certified to teach in one state, you're not automatically certified to teach in another. Fortunately, through Interstate Certification Reciprocity, many states agree to recognize out-of-state licenses—it's just important to make sure you know which states accept your license.
2. Attain Your Teacher Education
As previously mentioned, all states require teachers have a Bachelor's degree. It helps to major in the subject you want to teach. While not always necessary to have a degree in education, the foundations in teaching will certainly help when you enter the classroom. Education programs differ, but their curricula generally include courses in pedagogy (the science of education), learning methods, and specific concentrations. Also, they usually have a "student teaching" component that allows you to gain experience
in the classroom
to prepare you for your career. While not always required, an advanced teaching degree is an excellent way to boost your career. A master's degree offers more preparation and experience, and establishes you as an expert in your field—making you more appealing to employers, increasing your chance for promotions, and often securing a higher salary. There are two primary education degrees: the Master of Arts in Teaching, which continues your education for becoming a teacher, and the Masters in Education, which prepares you for an administrative position.
3. Pass Your Teacher Examinations
While exam requirements vary by state, in general, you must successfully pass a test (or series of tests) to demonstrate competency. These exams test you on your knowledge of the basic principles of education, as well as your skills in important areas. There are also subject-specific tests that you must pass in order to show mastery of a specific academic area. The Praxis Series, administered by the Education Testing Service, is used by over 40 states. The series consists of the Praxis I Pre-Professional Skills Test (PPST), which is used for licensure as well as acceptance into some teacher education programs. There are Praxis I Reading, Writing, and Mathematics tests. Praxis II Subject Assessments test your knowledge of specific academic topics. There are also Praxis II Principles of Learning Tests, which measure knowledge of pedagogy and teaching methods at specific grade levels, and Praxis II Teaching Foundations Tests, which measure pedagogy in multiple subjects.
4. Obtain Your Teacher Certification
Obtaining your teacher certification or license is often the final step to becoming a teacher, and is dependent on all the previous steps. Your teaching license is what gives you permission to teach in your state, and each state is different. They may require different levels of professional development and training, different educational backgrounds, or different examinations. You may become certified in a number of areas, such as early childhood education, special education, Teaching English to Speakers of Other Languages (TESOL), or individual academic subjects. You may also attain multiple certifications.
5. Find Your Teaching Job
Once you are prepared to teach, the next stop is finding a job. Teachers are generally in high demand, though that demand differs in different areas. Certain subjects, such as the STEM (Science, Technology, Engineering, and Mathematics) subjects and TESOL, are often in higher demand. Also, some schools are in need of qualified teachers due to low rates of teacher retention or other challenges they face. These are "high needs schools," and are located in urban and rural areas, in districts that are underserved. The Internet is a wealth of information for finding teacher jobs, as is your district or state Board of Education. Just remember, teachers are an invaluable part of the education system, and as long as you are qualified and determined, you are entering a highly rewarding career!
This article was written by Stephan Maldonado, the managing editor of Teach.com, on behalf of CAREEREALISM-Approved Partner, 2U – an education-technology company that partners with institutions of higher education to deliver their degree programs online.
Related Posts
4 Tips To Jump-Start Your Teaching Career
Why Teaching Is Not A Back-Up Career
6 Things To Know Before Becoming A Teacher
Photo Credit: Shutterstock